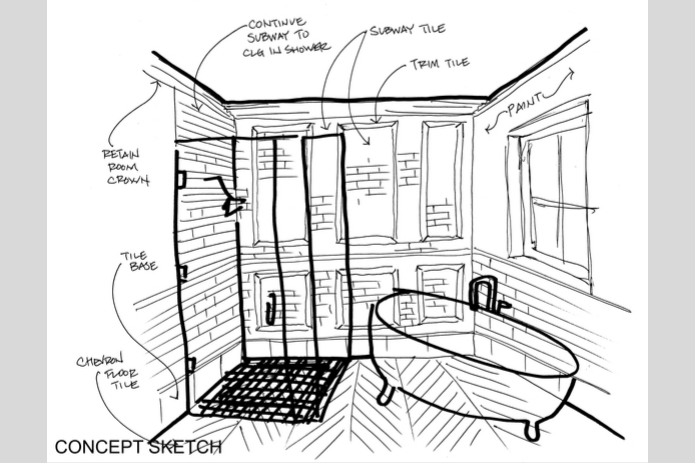 Concept Sketch by
David Reed
"Most people make the mistake of thinking design is what it looks like. People think it's this veneer – that the designers are handed this box and told, 'Make it look good!' That's not what we think design is. It's not just what it looks like and feels like. Design is how it works." — Steve Jobs
Steve Jobs had is right. Design is so much more than what it looks like. Design has to start with how it works. Before the "pretty" has to come the prep. Otherwise it's not worth doing.
Unlike many interior design firms, we have a designer on our team, David Reed, who is dedicated to the prep, or what we call in the industry, the interior architecture of a space. David makes sure our designers all have a perfectly functional and intelligent foundation on which to build our designs.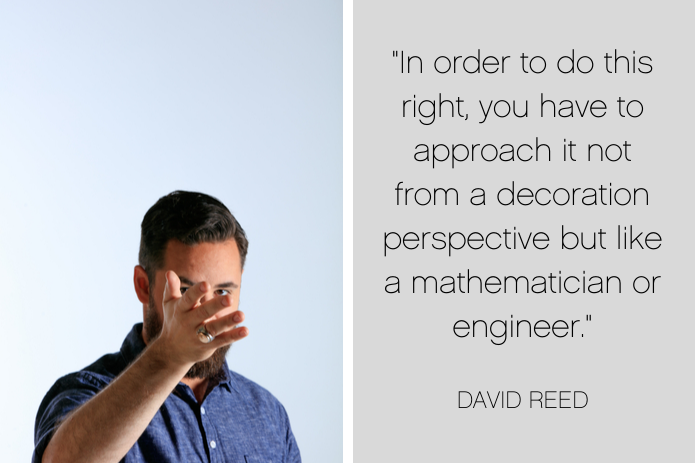 In Part 3 of our Design Process Series, I'd like to walk you through what it took to get from Site Survey to Final Photo for a recent master bath renovation.
First things first, and that means figuring out where we are in order to know where we want to go. Before he can begin creating a new space, David visits the site, takes a site measure and creates a hand sketch of the field dimensions. Back at the office, David determines with the designer on the project, the  FF&E (furniture, fixtures & equipment), requirements and an inventory of the FF&E to be reused.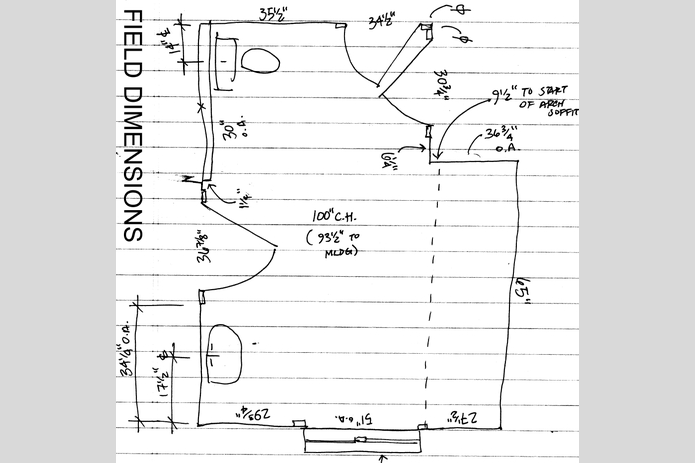 Based on his measurements, David creates a Base Plan drawing of the existing site conditions using our Revit computer-aided drafting system. Sometimes, he also creates a hand drawn conceptual sketch of the space to illustrate options that would take too long to create in Revit. This is what he did for our client's master bath in order to illustrate a rather complex tile pattern on the wall.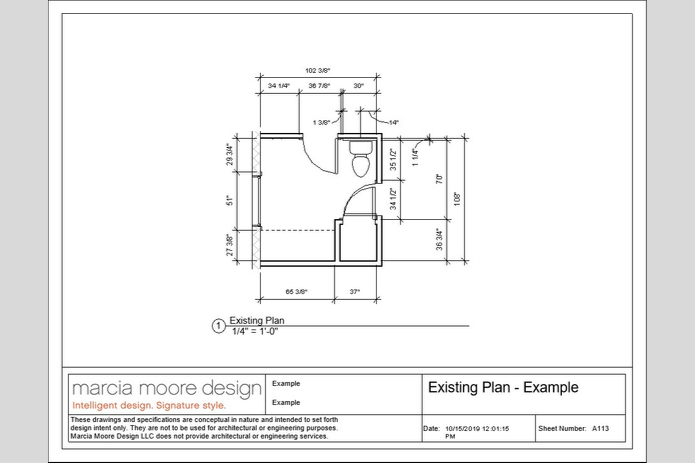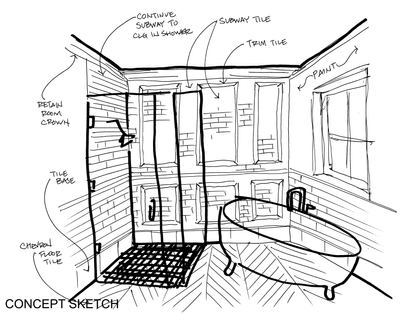 STEP 3: THE PROPOSED PLAN
Next, David creates a Proposed Plan in Revit based on the requested interior changes. This drawing can include space and floor plans, elevations, preliminary furniture and cabinetry placement and finishes, plumbing fixtures and placement, flooring and lighting. If the project requires detailed elevation plans, such as electrical or tile, these drawings are also created at this time.
David reviews the Proposed Plan with the interior designer who reviews the Plan and makes any necessary tweaks or revisions, which David implements in a new Revit drawing. For our client's master bath, minimal changes were made to the Proposed Plan.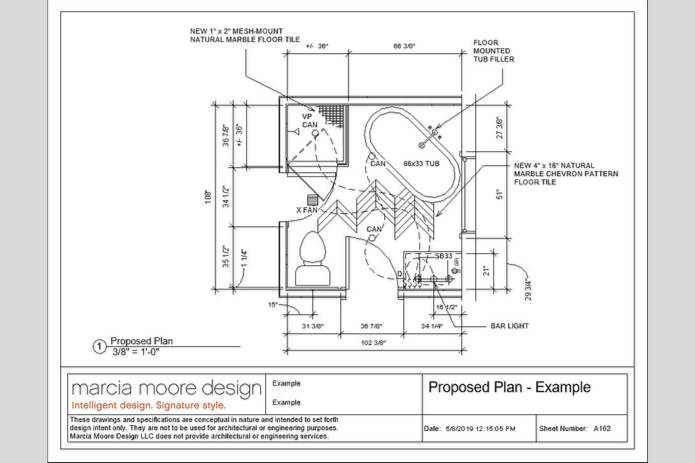 STEP 4: PRESENTATION TO CLIENT
At this point, we are ready to present our Proposed Plan to the client. In addition to the Proposed Plan, any detailed elevation plans, such as the Tile Elevation shown below, are also presented.
Upon the client's approval, David documents all details of the work to be completed, including millwork specifications and finishes, plumbing fixture selections, flooring, tile, paint colors, lighting plans, plumbing location, installation instructions and electrical layouts.
If the client has requested a 3D model view and/or rendering, David will create and present these documents with the Proposed Plan.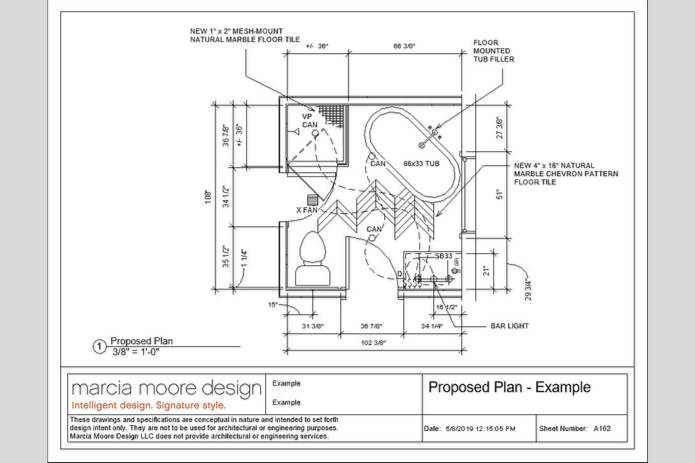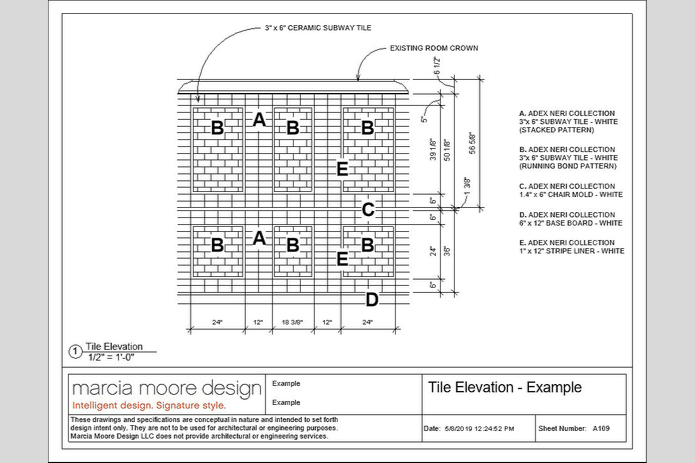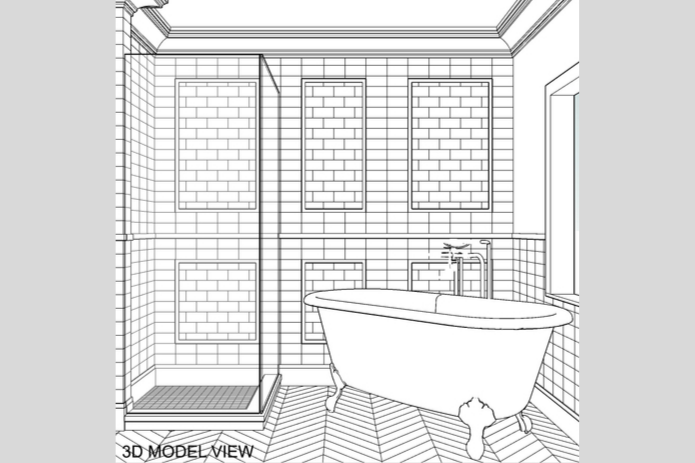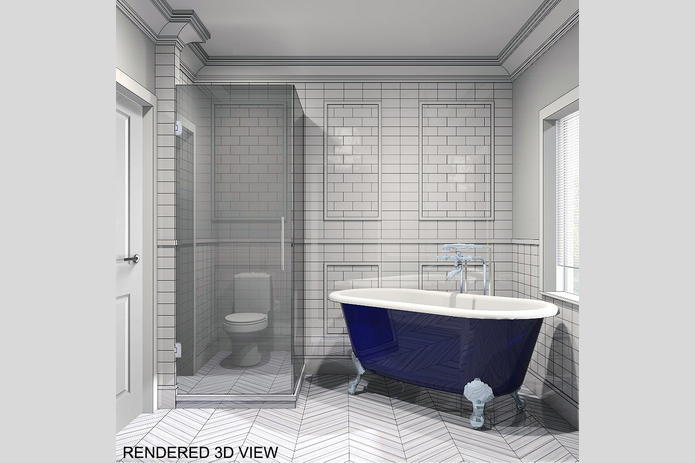 After the client has approved the Proposed Plan and any renderings, we issue the completed construction documents to the client's contractor, and the fun begins!
After all work has been completed, it's photo shoot time! Here's the big reveal of our client's master bath.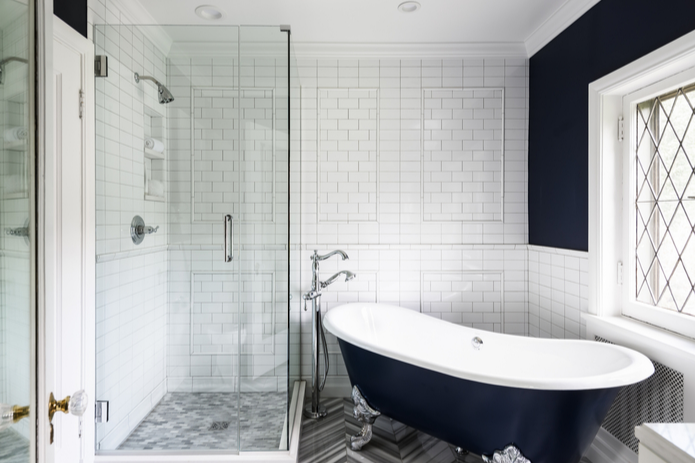 Hopefully we've shed some light on the importance of this very first part of the Design Process. Intelligent Design is a hallmark of our work, and getting the prep perfect before we start on the pretty is just how we roll. Want to learn more about how we approach a renovation or custom build? CLICK HERE, and of course, if you're ready to rock, give us a call at 314.395.1114 or CLICK HERE to contact us.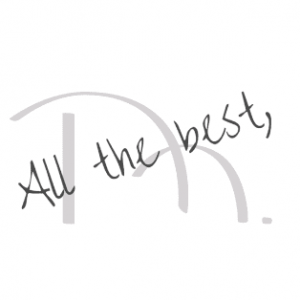 P.S. Have you visited our portfolio lately? CLICK HERE to see the wonderful projects we have had the privilege of creating!
P.P.S. If you like our posts, please SUBSCRIBE BELOW, and you'll receive our weekly post directly to your inbox!
Some More Posts You Might Enjoy!