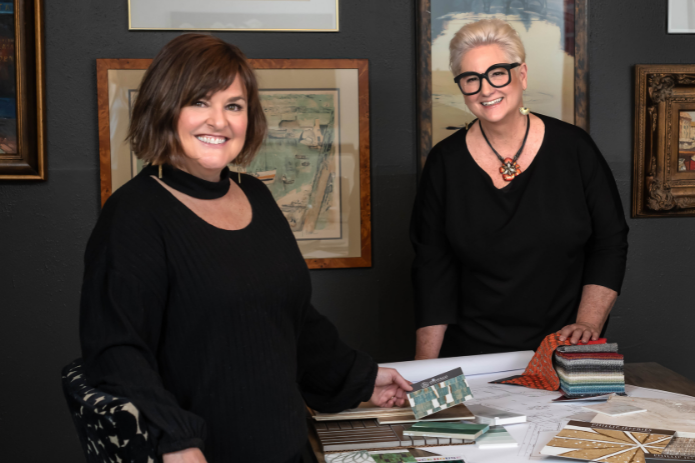 (left to right): Kathleen Matthews, Marcia Moore | Photo by Karen Palmer
This post was originally written last August, and by now we had certainly hoped things would be different. Thankfully, the pandemic is easing up, but getting things accomplished in the design world is still taking more time than usual. If you are a client, we appreciate your patience as we work hard to make your design dreams come true. 
Times have certainly changed recently with all the craziness in the world today.  I used to tell clients that if they wanted a project to be complete before Thanksgiving they needed to get started in July.  Every aspect of a project takes longer than you think it will, and there are inevitable delays that can and will happen.
Add to that the current world crisis that is COVID, and these disruptions and delays are through the roof!  Where I used to be confident in telling a client we could have all their custom furniture here within 3 months, I now have to say it could be 6 months, or it could be longer.  We have shortages, delays, price increases, surcharges, shipping problems – you name it – our industry is experiencing it.  Want a new toilet?  May need to wait 6 months.  Need something that requires foam?  Huge foam shortage due to storms and power outages in Texas late last year.  Want something from Italy or any other place outside the US?  We might need to reselect from a country that isn't on lockdown.  Need to find a contractor to remodel your kitchen?  You might have to wait 6 months for a good one to be available.  Bottom line, if you haven't already started a project that you want to be done before the 2021 holiday season, it isn't going to happen.
That being said, you still need to call us NOW, hire your designer NOW, get on a contractor's schedule NOW so you don't get even more of a delay in your completion date.  Our industry is busier than ever so the sooner you call, the sooner we can work you into our schedule.
To give you a few more details on how a remodeling project works, keep reading for a typical schedule and work flow.  Just keep in mind that all of these timeframes are what is normal and NOTHING IS NORMAL RIGHT NOW!  So Keep Calm and Hire a Designer.
We keep working while you go to the beach.  We deal with the hassles so you don't have to.  We'll even bring you a glass of wine when having your house torn up starts to get to you 😉 .
Here's a look at a "typical" schedule:
PLANNING
4-8 weeks – Developing the look you want, designing the space, creating floor plans and revising floor plans until everything is perfect requires lots of input from you and work by our design team.
David Reed is our in-house technical designer. David is dedicated to the prep, or what we call in the industry, the interior architecture of a space. David makes sure our designers all have a perfectly functional and intelligent foundation on which to build our designs.
Here are two technical drawings David created for a client's master bath.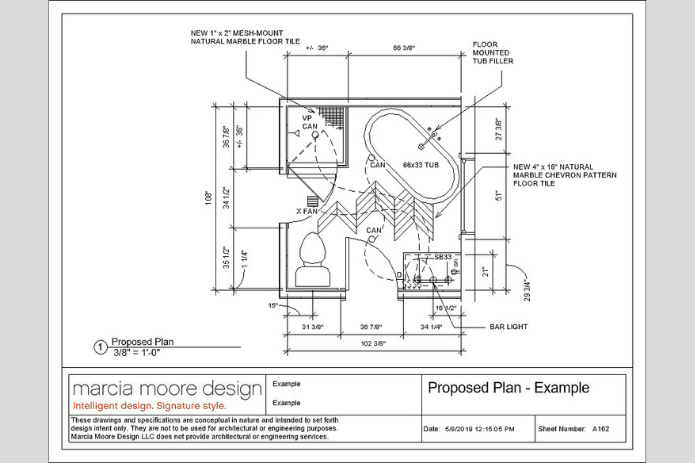 Technical design and drawing by David Reed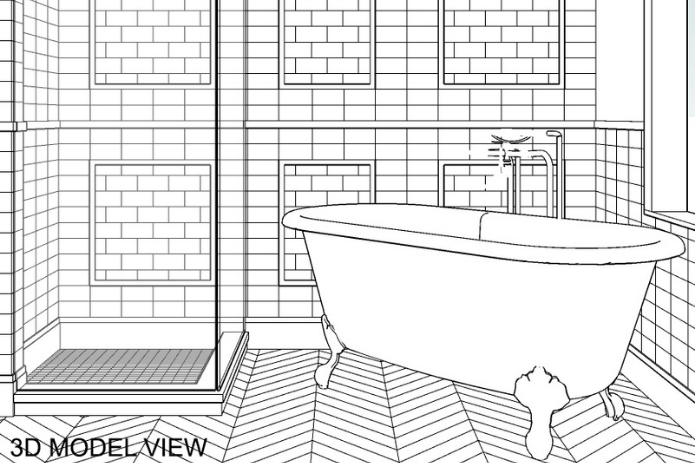 Technical design and drawing by David Reed
SOURCING PRODUCTS
3-6 weeks – Once the plan is perfected, the next step is deciding on all the products to use. We will research available options, then set a time to present those options to you. Depending on the size and scope of the project and the number of items needed, this can be a lengthy process.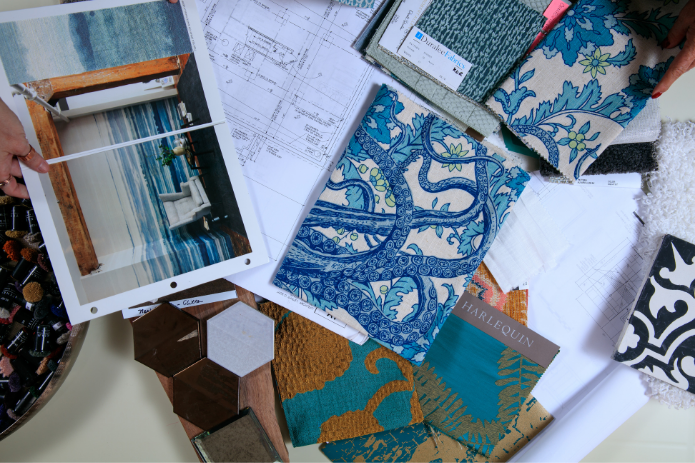 INTERVIEWING CONTRACTORS + GETTING BIDS
2-4 weeks – Once we have created a design plan, it will need to be given to your contractor for an accurate bid. If you don't have a preferred contractor, you will need to interview potential contractors and then get multiple bids.
If you need a recommendation, please let us know. Having been in business for many years, we can recommend great contractors for every aspect of a project.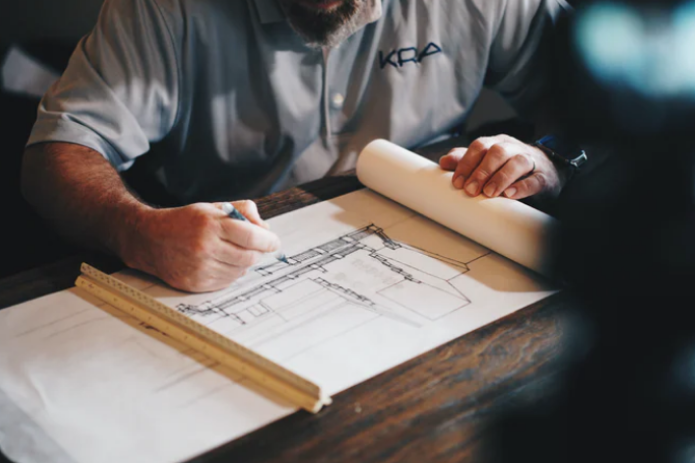 PURCHASING PRODUCTS + WAITING FOR THEM TO ARRIVE
4-8 weeks – Once you've decided on all the products, they need to be ordered. And like sands through an hour glass, it can definitely be a waiting game, especially now. Kitchen cabinets can take 6-8 weeks; custom upholstered furniture can take longer than that. It is preferable for all building products (anything that needs to be installed) to have arrived BEFORE the project demolition starts.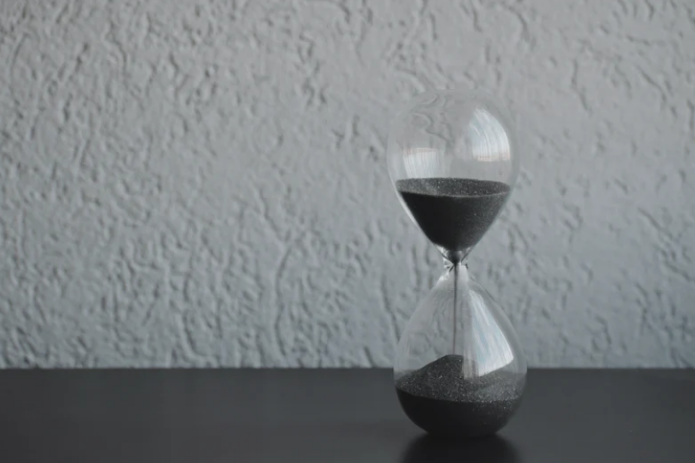 CONSTRUCTION
3-12 weeks or longer – Only after we have completed the first four steps can the construction start. The length of time for construction depends on the scope of the project.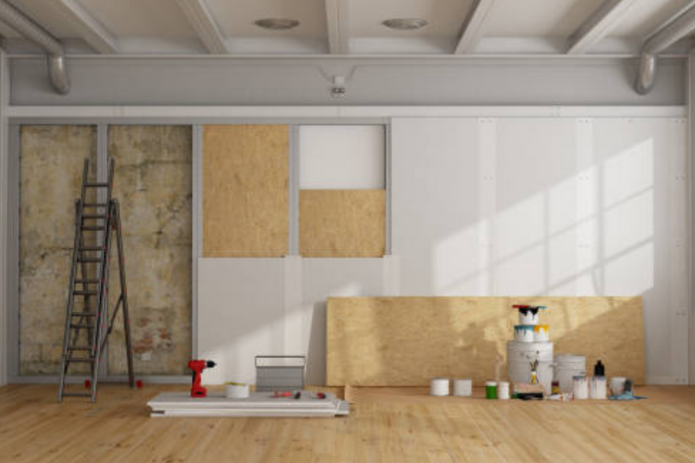 THE BIG REVEAL
1-3 days – Once the construction is complete, we will bring in all the pieces that aren't installed, place them in your home, help with arranging, placing accessories and all other last-minute details.
This amazing live edge custom table top  we designed for a client is the perfect finishing touch to their dining area.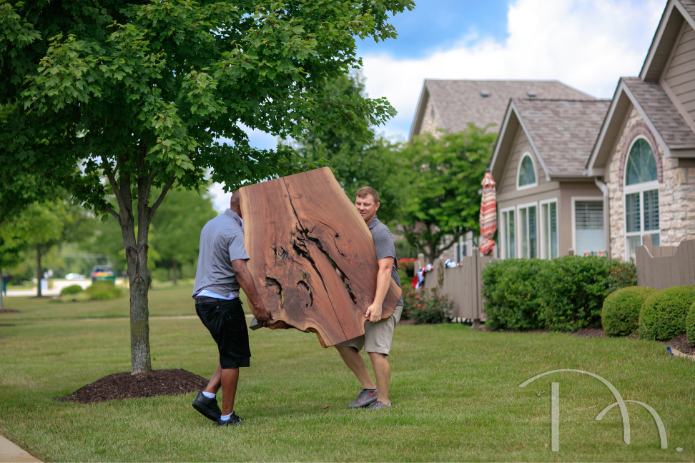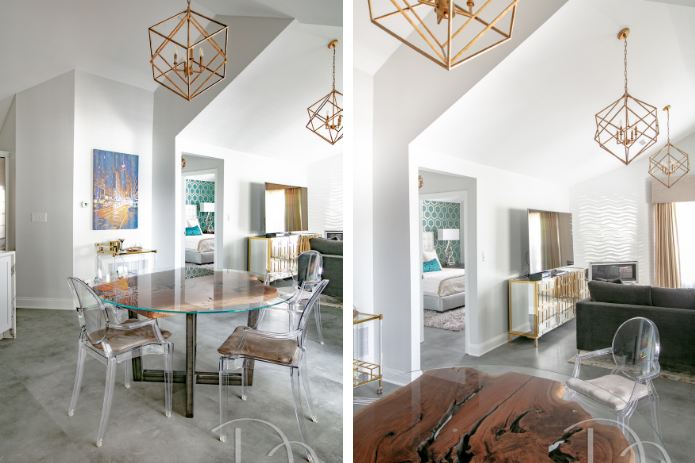 So that's it! A "typical" schedule in these atypical times. I hope this gives you a better idea of the timelines associated with embarking on a design project. The most important thing I think right now is to get on our schedule. We'll be working while you're enjoying summer's swan song!
Until next time,