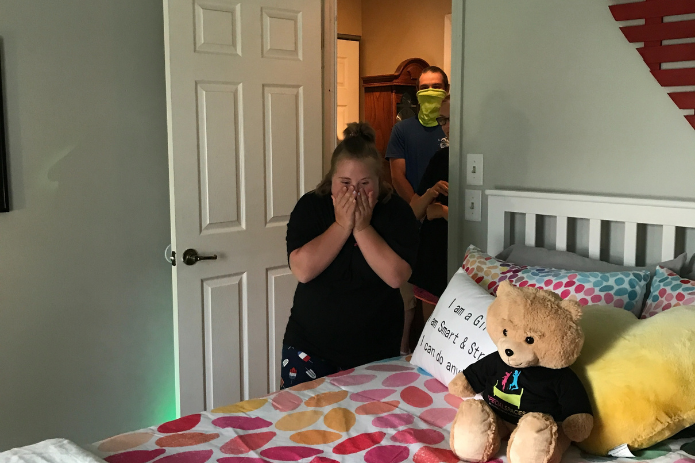 It was a such a good day! Last Saturday, the Marcia Moore Design team was privileged and honored to partner with Special Spaces to create a dream come true bedroom for sweet Zephany, a young cancer patient.
We were so delighted when Teresa Hutton, the local co-director of Special Spaces contacted us and asked if we would lend our design expertise for this project. Special Spaces is a non-profit organization with 19 chapters in 13 states. They dedicate their efforts to creating one-of-a-kind, dream bedroom makeovers for dependent children, ages 2-19, who are suffering with the devastating effects of cancer.
Teams of volunteers, sponsors, community partners, like us, and donated goods and/or services make dream bedrooms a reality for these very special and deserving children. It is truly a team effort to make these sweet dreams come true.
Here's how Zephany's special space came to life!
First, Marcia Moore designer Kathleen Matthews and project manager Jacey Whiteside met with Zephany and her mom, along with Special Spaces co-directors, Teresa Hutton and Keelyn Schwegel and Holt Electrical Supply lighting designer, Chantal Casey (Holt Electrical Supply was the amazing sponsor for Zephany's room!)
As a group, we "interviewed" Zephany, getting to know her a little better and finding out all about her favorite hobbies, pop stars and of course colors! Zephany told us she loves red, blue and yellow and likes to sing. Pop star Meghan Trainor is a favorite! She's also a budding artist who enjoys drawing with markers. And a TV, Zephany told us, would take her dream room over the top!
Zephany's mom added that her daughter could really use a double bed and that more storage would be awesome.
There were a few items that needed to stay in Zephany's room: a medical cart, a surface for her CPAP machine and her white board calendar.
After our chat, our design team visited Zephany's  bedroom and took those all important measurements.
Here's what Zephany's room looked like before it received its dream makeover. It was nice but it just didn't quite reflect Zephany's sunny personality and energetic spirit.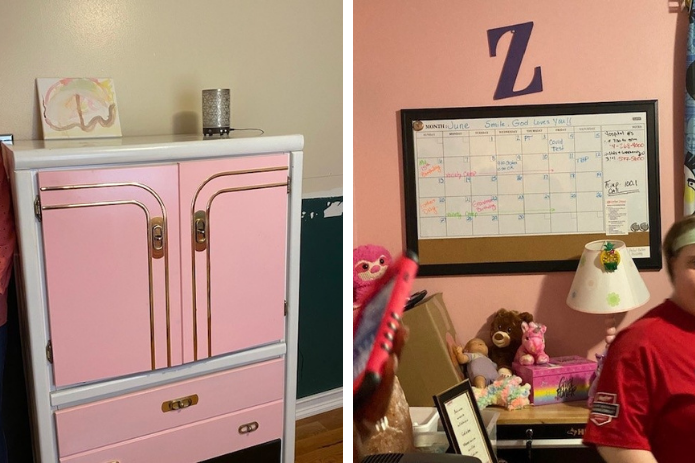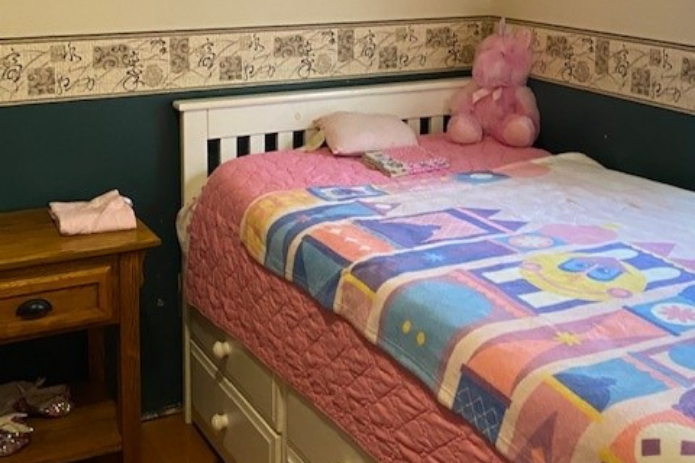 With Zephany's and her mom's wish lists in hand and the room's dimensions taken, Kathleen and Jacey went to work developing a design concept for Zephany's new dream bedroom, and the shopping began!
The team purchased all new bedding, furniture, wall décor, window coverings, hangers for Zephany's closet and even a fun karaoke machine! A new mattress was donated, and Holt Electrical Supply donated the outlet covers and ceiling fan. Denali Paint in St. Peters donated all the paint for the project.
Bright and early on Saturday morning, Kathleen and I, along with the entire volunteer team from Special Spaces and Holt Electrical Supply, gathered at Zephany's house to begin the transformation, while Zephany and her mom enjoyed a day of relaxing, swimming and eating at the Drury Hotel!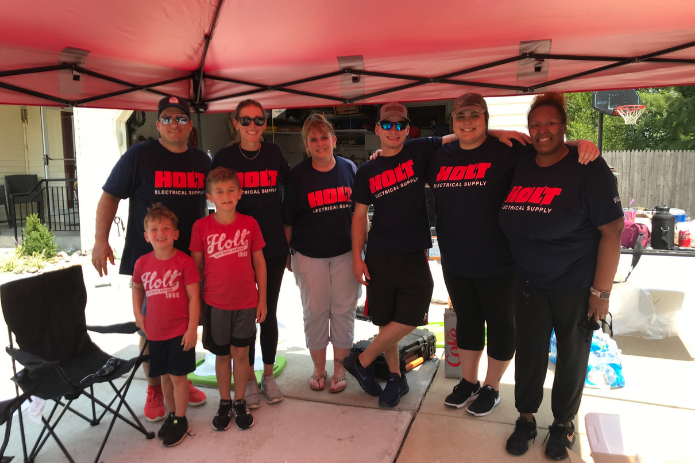 A BIG thank you to the Holt Electrical Supply volunteers!
A lot of work before the "pretty!"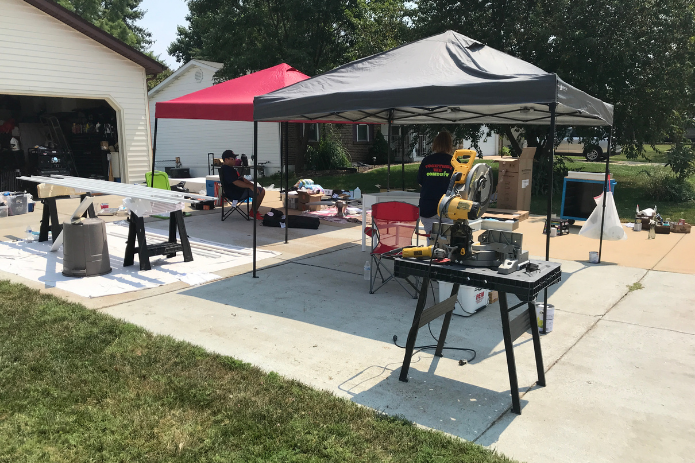 A volunteer works on wood trim for the room.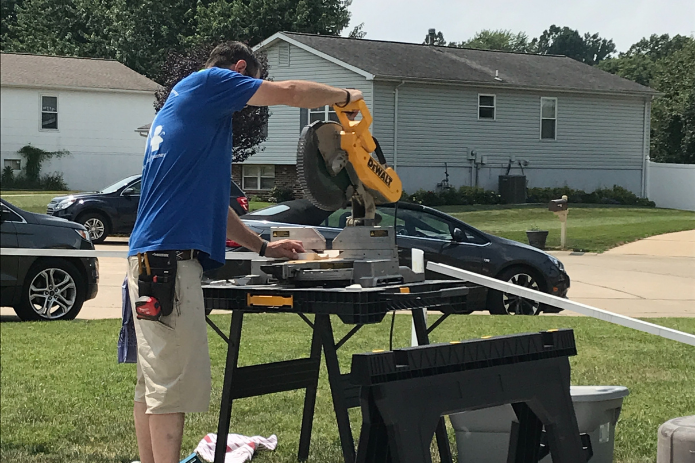 Here I am painting baseboards which had to then be reattached.
Kathleen also had some painting projects to do, some inside, some outside. Fun in the sun? Hmmm. It was pretty hot and humid. LOL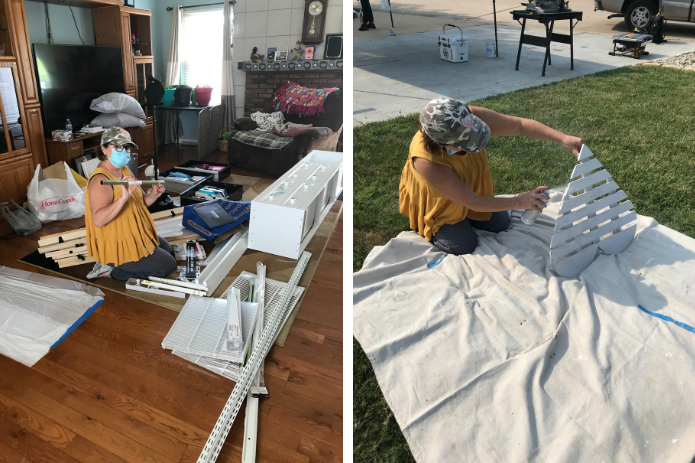 Volunteers painted Zephany's medical cart and also painted a custom "Z" on her bedroom wall. Pretty cool!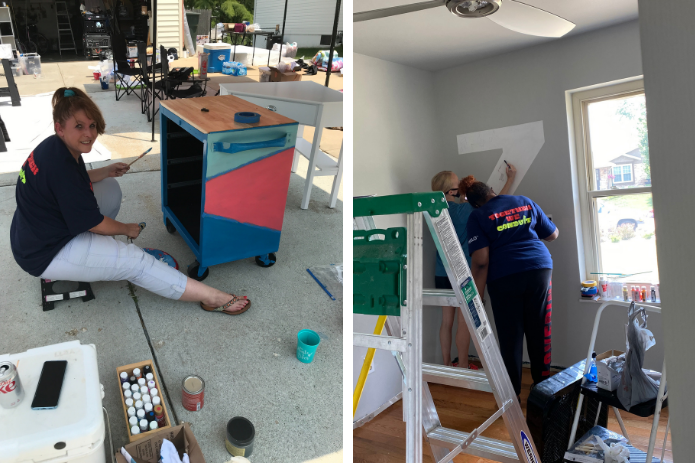 Inside, the volunteers cleared out the room, cleaned it top to bottom, removed the existing wallpaper border, painted the walls and ceiling, installed the newly painted baseboards, installed a new ceiling fan, blinds, drapery, custom closet system, wall-mounted nightstand light…and…hung Zephany's dream TV on the wall!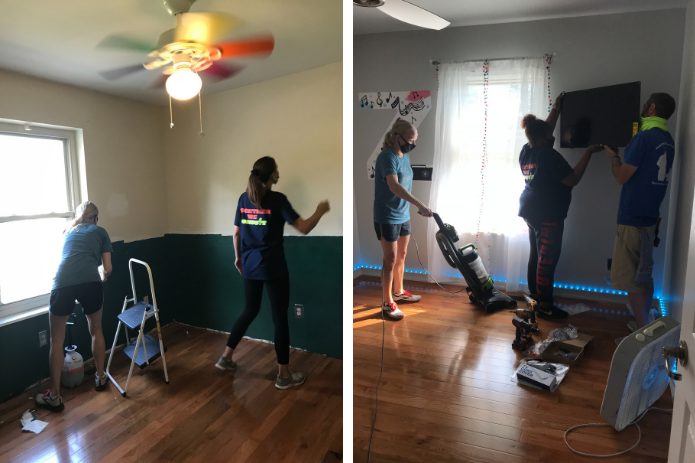 Once the dusty work was finished and all the prep work and installations complete, we brought in the new area rug, furniture, Zephany's clothes and her new bedding. We even accessorized her desk and medical cart. Here's the final product…before the big reveal!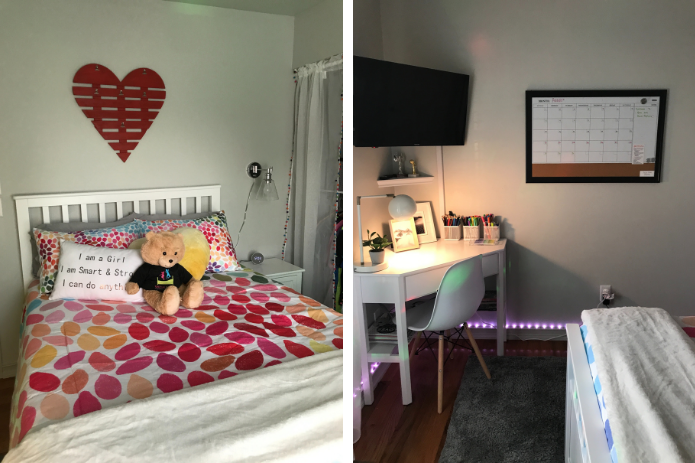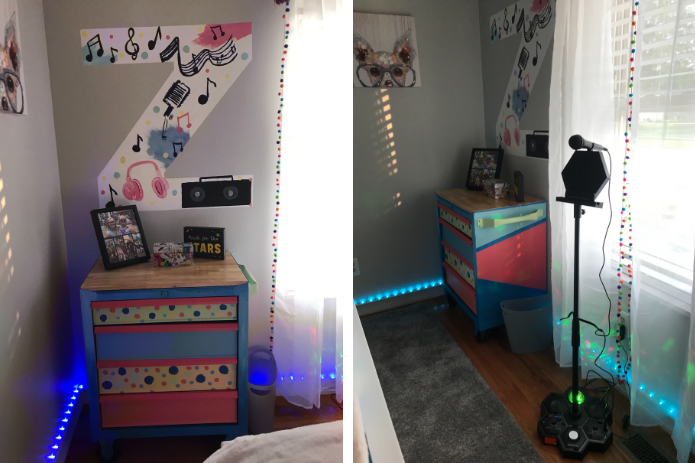 The very best part of the day was yet to come…when Zephany walked in and saw her dream come true bedroom. We we excited to be able to stay for this magical moment. I'd say she was pretty surprised and over the moon happy, wouldn't you?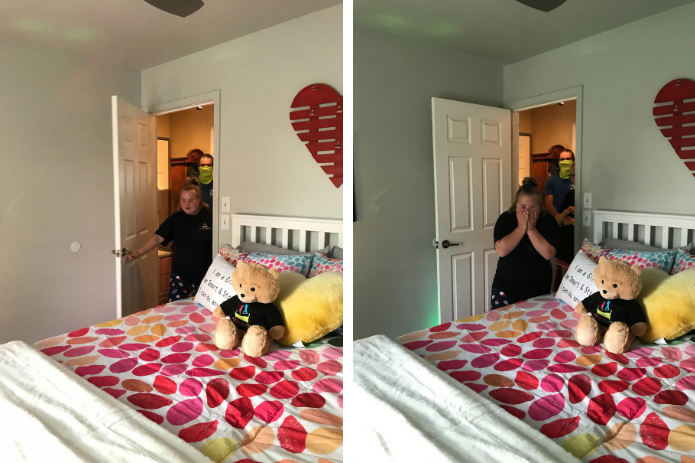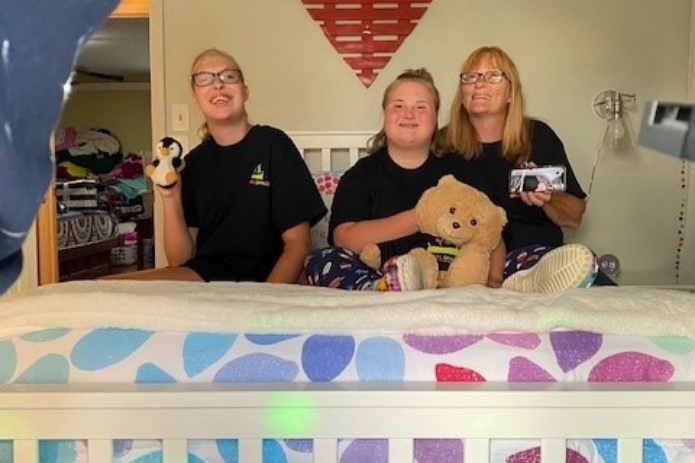 So…in less than 12 hours and on a really hot and humid day, we were able to be part of making a young girl very very happy through design. And that is what it's all about.
Kathleen and me…a very tired but happy design duo 🙂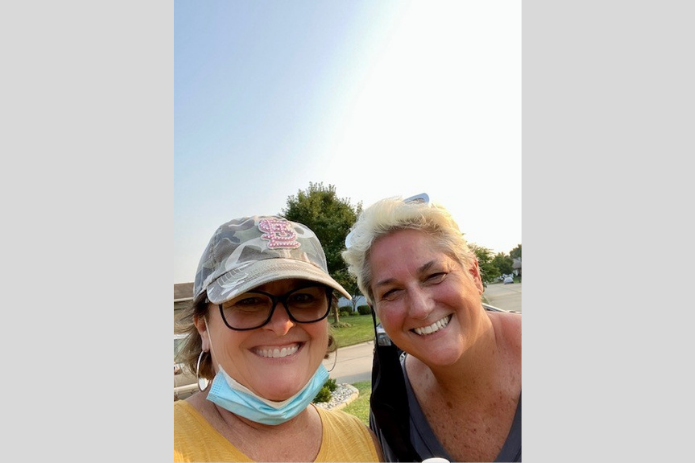 I hope this happy post has brought a smile to your face today. Design for me is about joy…having it, bringing it, reveling in it. That's what we strive for with every design project we do. It's all about the joy.
That being said, here's to a joy-filled day!
Until next time,