 "Design is not just what it looks like and feels like. Design is how it works"
At Marcia Moore Design, we believe extraordinary spaces are born from the integral relationship between intelligent design and signature style. That's why we combine the science of good design with the art of composition, harmony and style to create inviting, delightful living spaces that are also artistic, visionary, unexpected and memorable.
We believe spaces should make sense and function well; that design isn't just pretty; it's smart too; that creativity combined with strategy is the essence of intelligent design.
So what does all that really mean? It means that when we begin to design your spaces, we don't start with the "pretty" parts, we start with the function, how it all works, the interior architecture of a space.
Unlike many interior design firms, we have designer on our team, David Reed, who is dedicated to interior architecture. David makes sure we all have a perfectly functional and intelligent foundation on which to build our designs.
To see how we got from concept sketch to final photo, CLICK HERE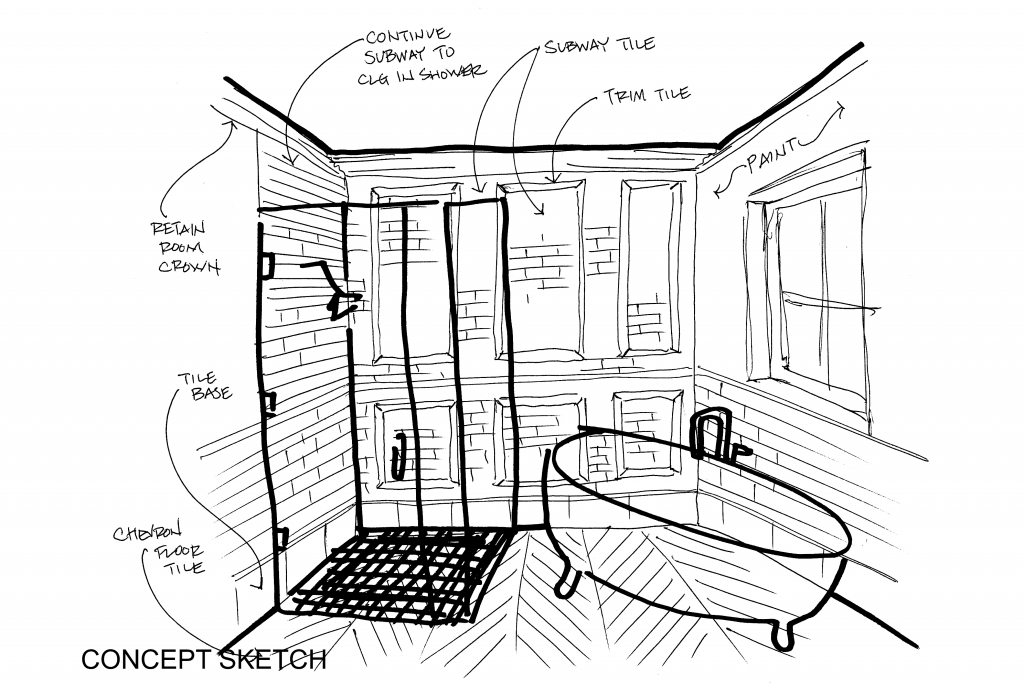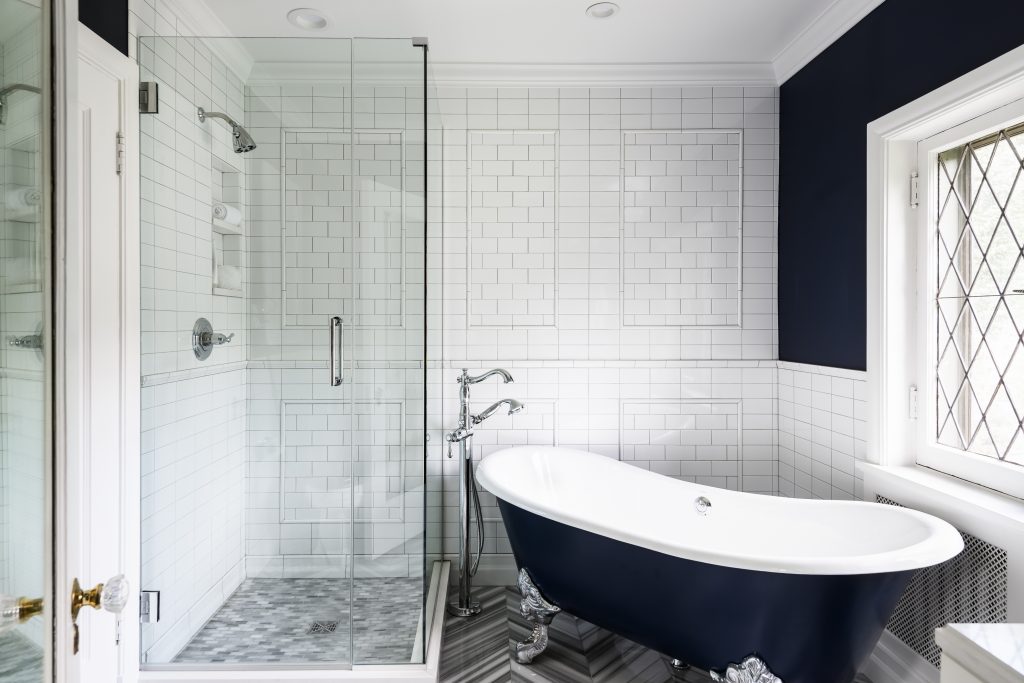 Here's what happens in this first key phase of the design process:
1. David takes a site measure of the existing or new space, creates a hand sketch of the field dimensions and determines with the designer what furniture, fixtures and equipment (FF&E) stays and goes.
2. Based on his measurements, David creates a drawing of the existing site using Revit, a computer-aided drafting system. If necessary, he also creates a conceptual sketch of the space.
3. Next, he creates a Proposed Plan in Revit based on the requested interior changes. This drawing includes space and floor plans, elevations, preliminary furniture, cabinetry placement and finishes, plumbing fixtures and placement, flooring and lighting.
4. David presents his Proposed Plan to the interior designer who reviews them and makes any necessary revisions. Based on this input, David revises the Proposed Plan.
5. The revised Proposed Plan and any requested 3D model views and/or renderings are presented to the client for approval.
6. The revised Revit drawing is then presented to the client for approval.
7. Upon the client's approval, all details of the work to be completed are documented, including millwork specs and finishes, plumbing fixtures, flooring, tile, paint colors, lighting, plumbing location, installation and electrical layouts.
8. The documents are issued to your contractor for construction.
"Marcia advised me graciously and with exceptional taste. Her transitions have given my home beauty, comfort and class."