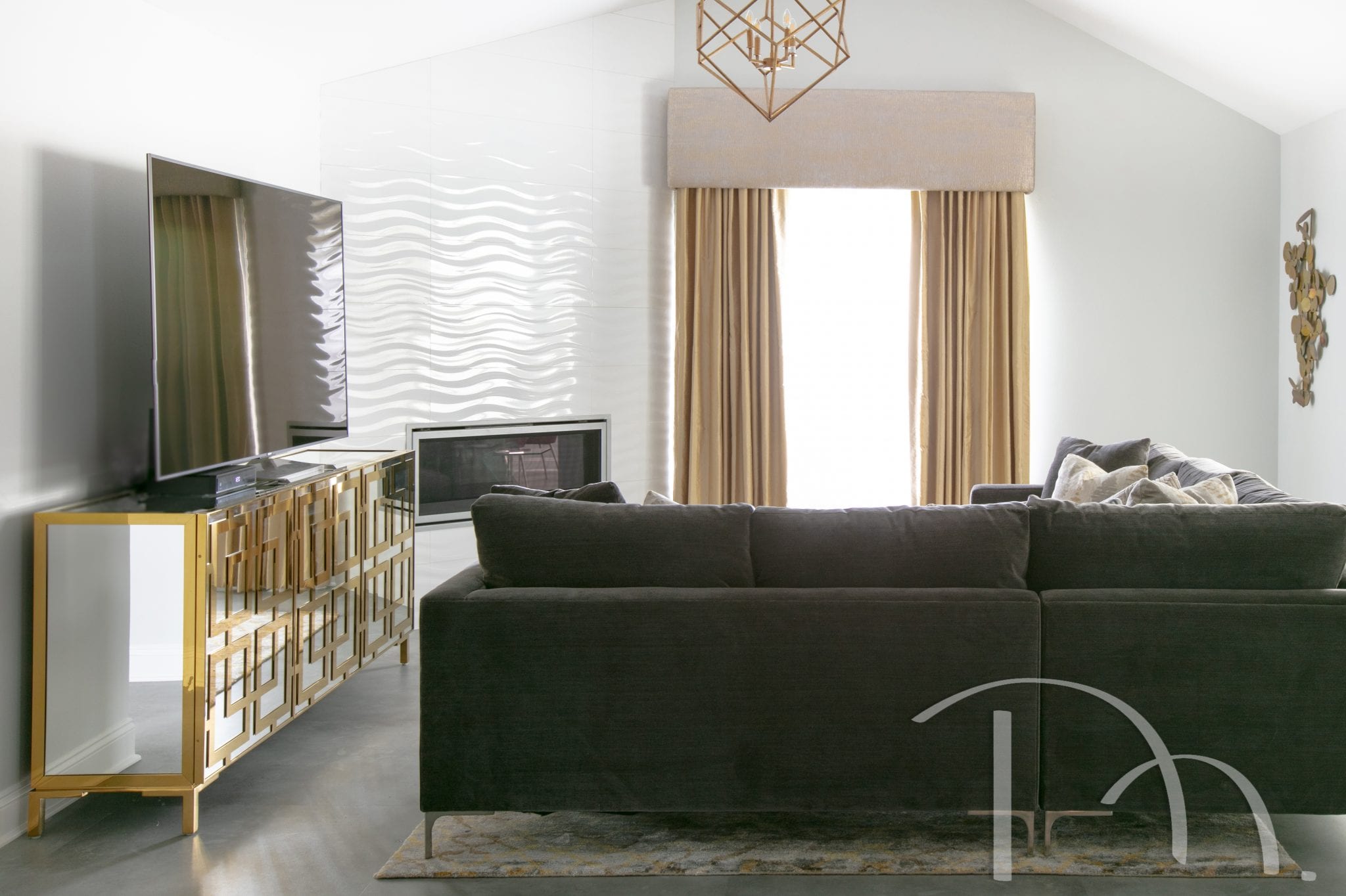 Does the mere thought of hiring an interior designer give you the crazies? After all, can't you just do this yourself? Why would you need someone to tell you what sofa to buy, which cabinets to choose or how to pick a color palette for your home? It's easy, right? Um, no. It's not. HGTV is NOT real life, people! The budgets and timelines are not realistic, and sometimes much of the furniture and accessories are staged to make the final reveal over the top amazing.
Designing and accessorizing a home or attempting a kitchen or bathroom renovation is not as easy as HGTV makes it out to be. Hiring an interior designer whose job it is to not only make your home beautiful, but to bring structure and organization to the project and keep all the wheels moving toward making your home over the top amazing, is truly the best way to go. I promise. But what's involved when you finally say "yes" to the dress (I mean interior designer)? What really happens next?
Today I'm starting a new 3-part blog series called "The Design Process." Each post in this series will explore a different part of the interior design journey you'll embark upon when you hire Marcia Moore Design. For the first post in "The Design Process", I want to give you a very clear idea of what to expect when you hire us. After all, knowing what to expect takes all the fear out of things and makes you so much more comfortable with your decision.
What to Expect When You Work with Us
We call the first stage in the design process the Discovery stage. Think of it like going on a first date. You get to know us. We get to know you. We see if there's a spark. We're going to be spending a lot of time together, so it's important to find out if we're a good fit for each other. Then you tell us exactly what your project entails and what your style preferences are. At our initial project meeting, we'll lay out ideas, look at photos and floor plans and basically get a sense of the way you live and how you want your rooms to function. We'll zero in on your needs and wants so we can effectively provide you with choices and options.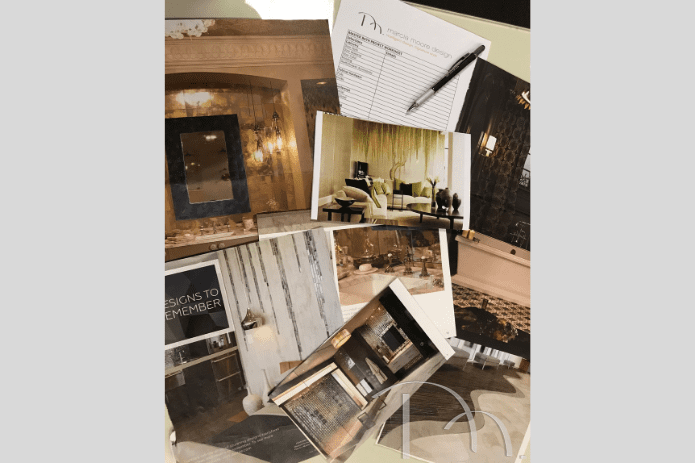 Client inspiration photos for a master bath remodel are the starting point for this project.
Once we've decided there's a love connection, and you want to proceed with the relationship, we enter the Selection stage. This is when the fun starts! Our team will get busy preparing room plans and researching products. We typically end up with two or three plans to present to you. Sometimes we select everything, and sometimes you are more involved in the selections. It really depends on how much time you have, how much you want to be involved and the type of project it is. However we get there, we narrow down our options to the very best selections and make our final decisions.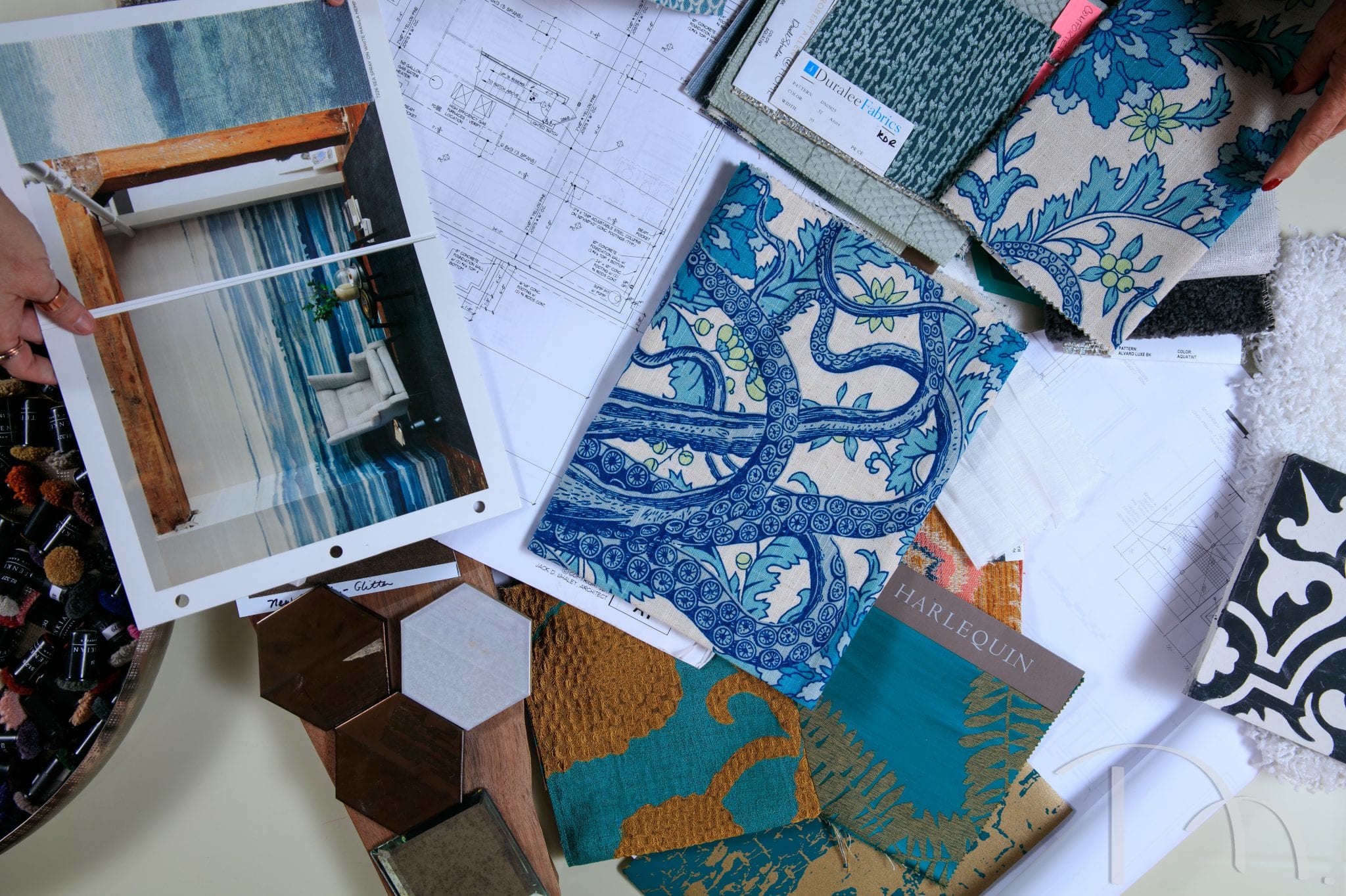 Working on selections for a master bedroom and bathroom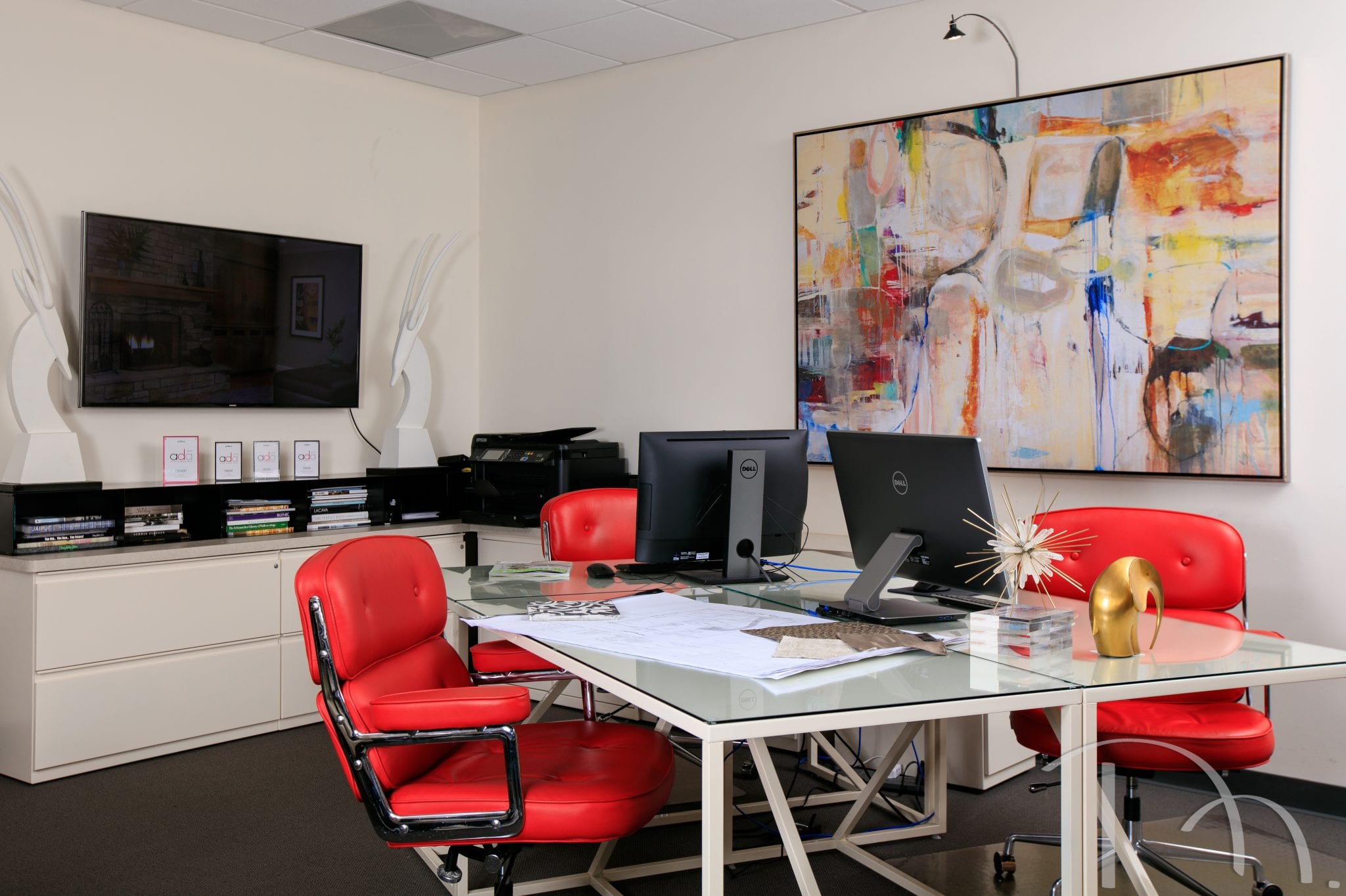 Time to make it official! At the Purchasing stage, we order all the items we need to complete your project, and we involve professionals as needed to create custom pieces. We keep an eye on our delivery timeframes and any backorders or other issues, getting involved whenever necessary to keep the process moving. As items arrive, we make sure they are correct and in good condition. Everything is stored at a local warehouse until we are ready to deliver the items to your home.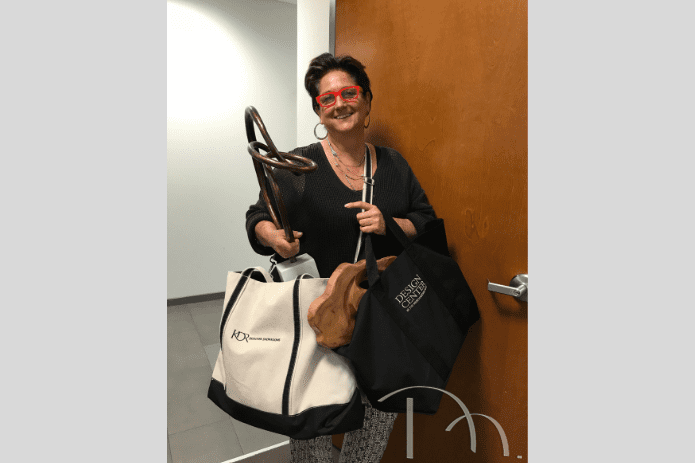 A day of finding the perfect treasures for my client!
Making it Happen. The most successful and well-implemented projects depend on the close interaction between your contractor and interior designer. We interact with your construction team throughout the process, providing them with drawings specific to every aspect of the home, such as tile layouts, paint schedules, lighting and switch placement—whatever they need to get the job done right, avoiding sometimes costly mistakes.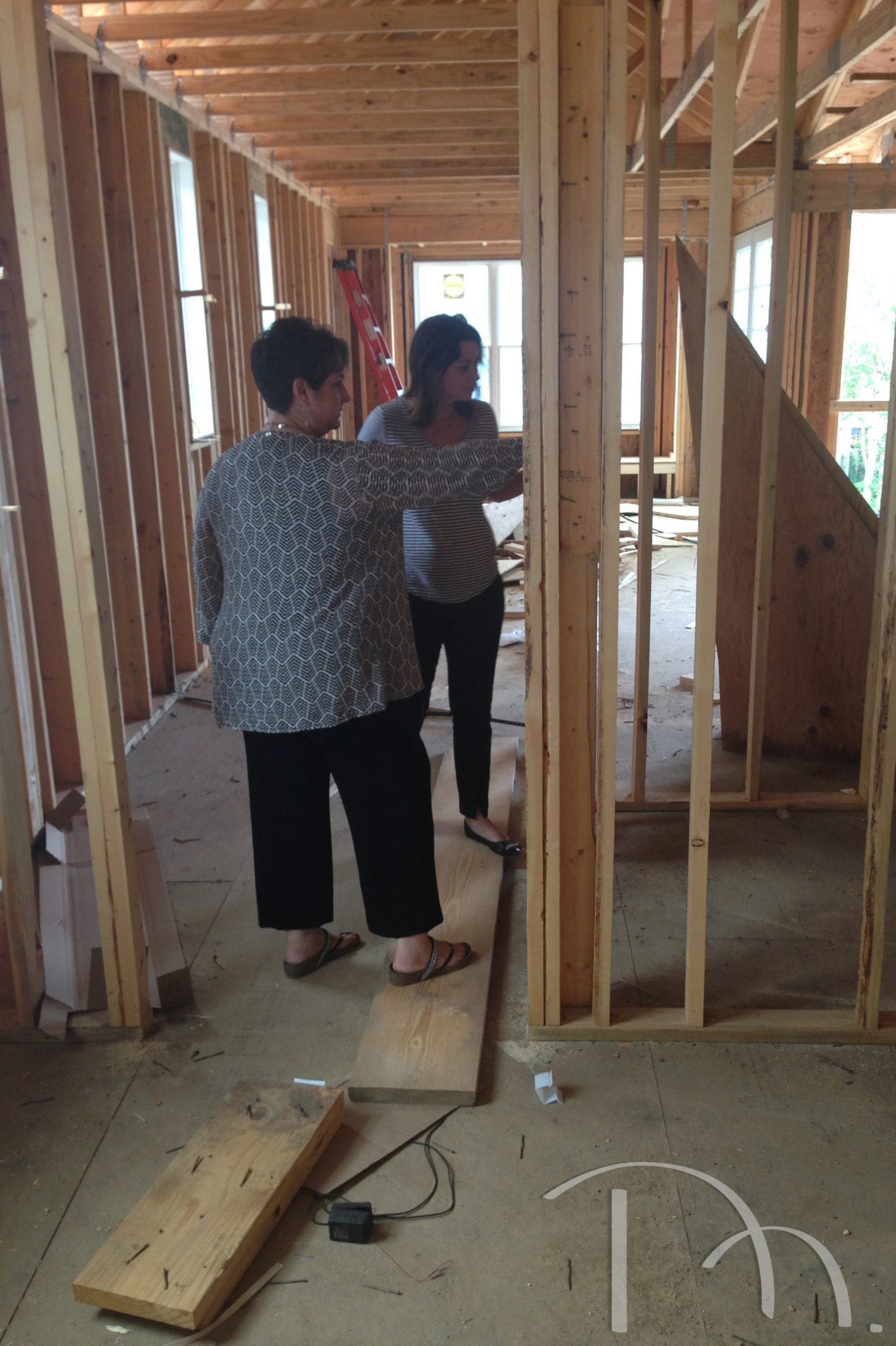 Discussing placement of items in the kitchen of a new home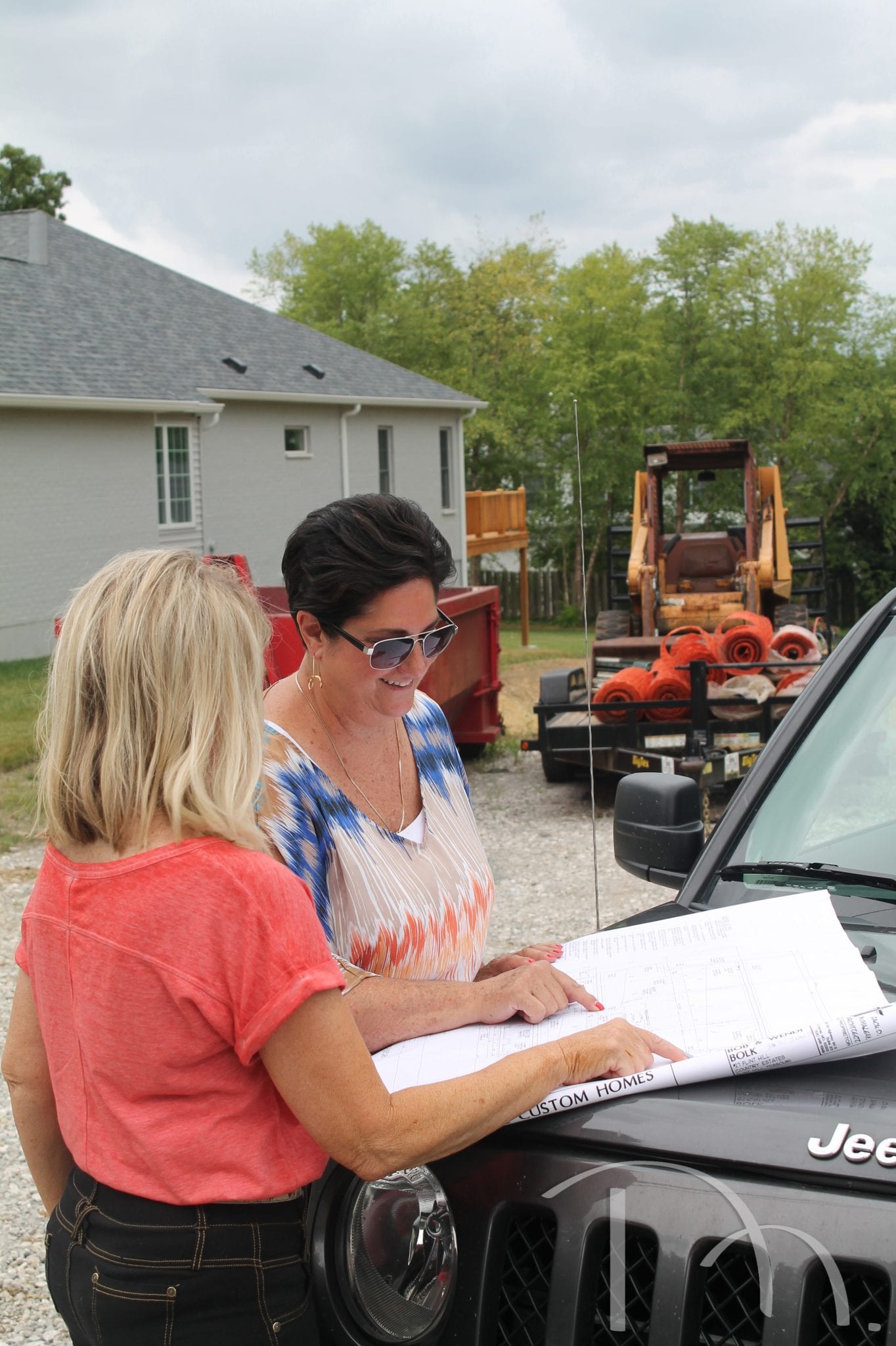 Going over new home plans
Master bath floor tile is complete, and vanity is just installed.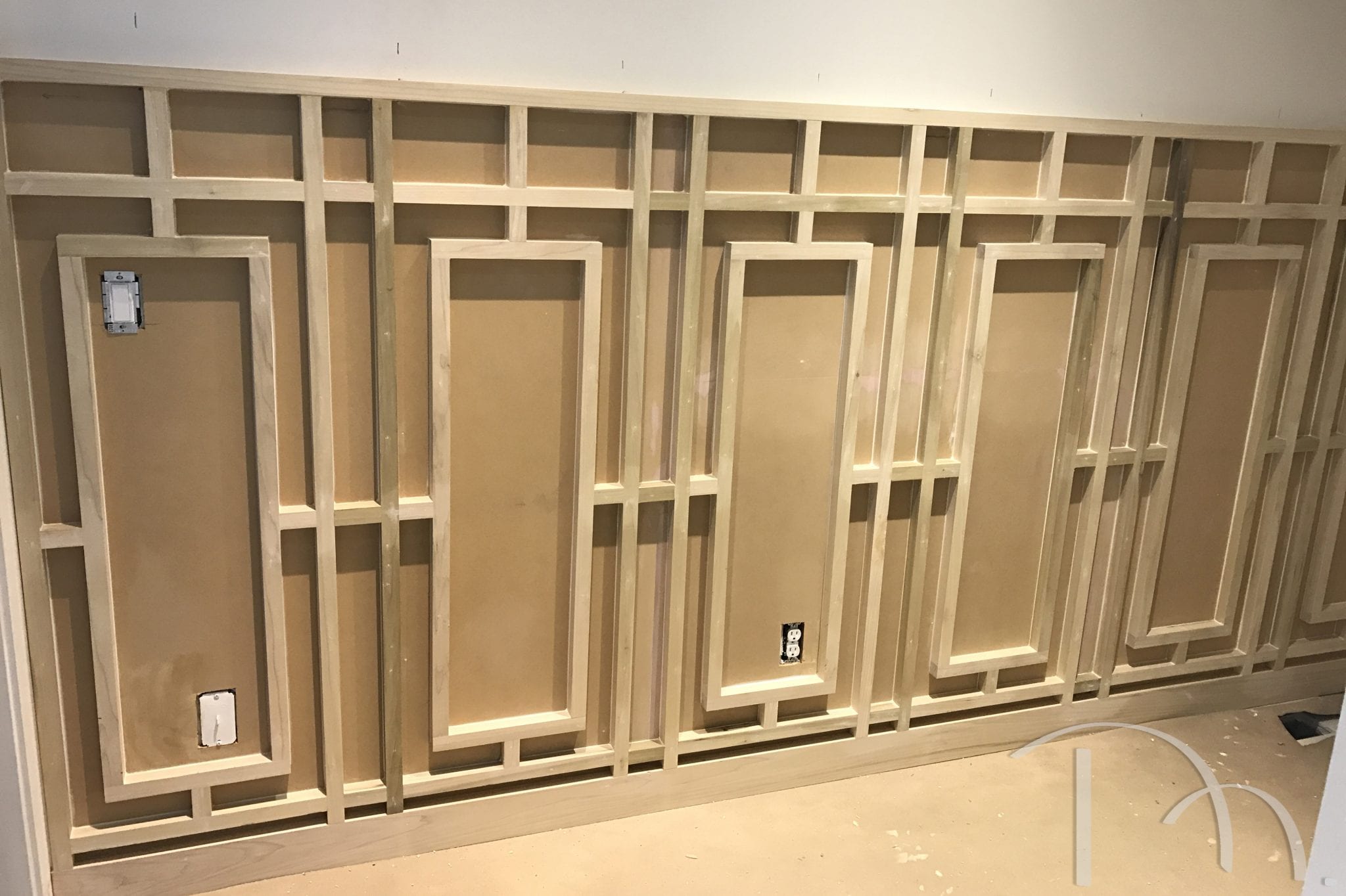 Construction of wainscoting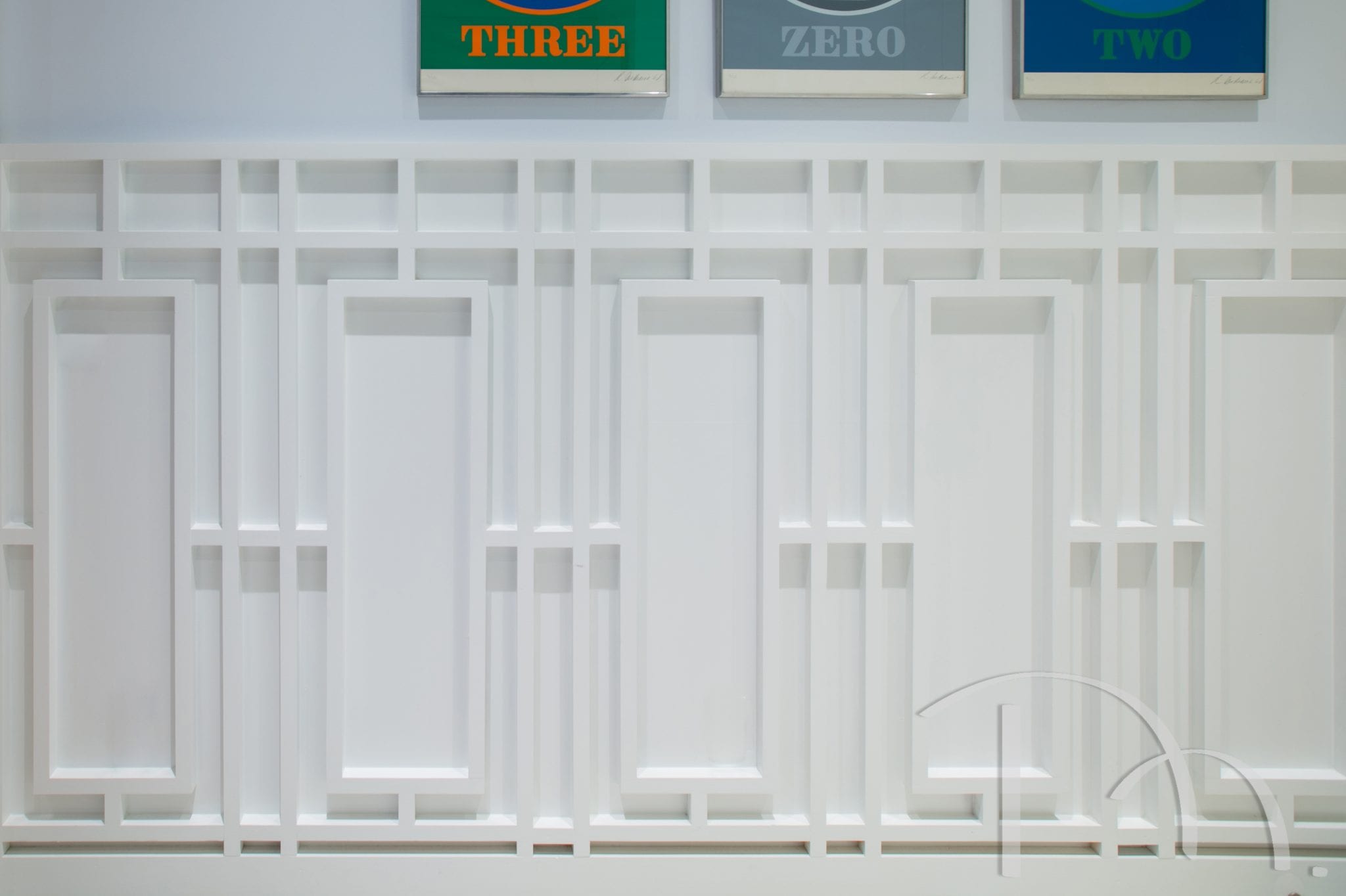 Party Time! Once the construction is complete, we deliver and install all the remaining furniture, rugs, accessories, art, window treatments, etc. Your project is complete. Smiles, oohs and ahs are appreciated at this time, thank you.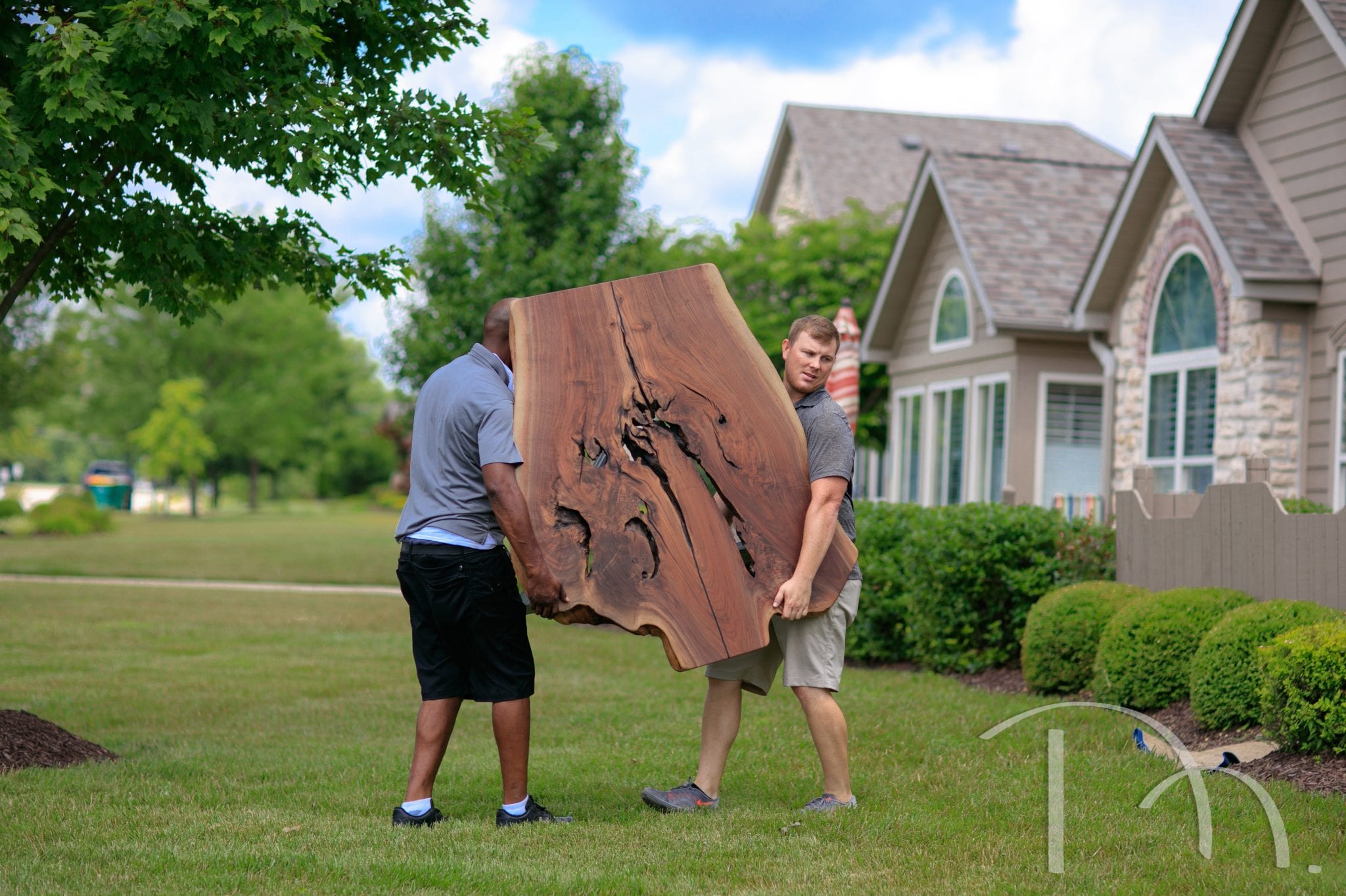 A custom tabletop delivery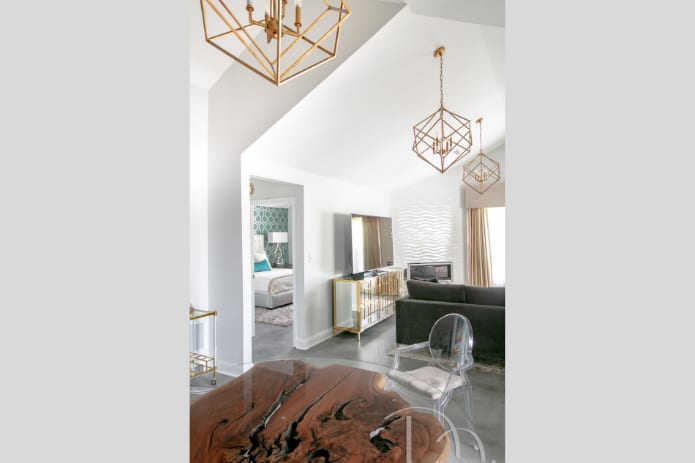 Time to put our feet up (for a minute or two at least).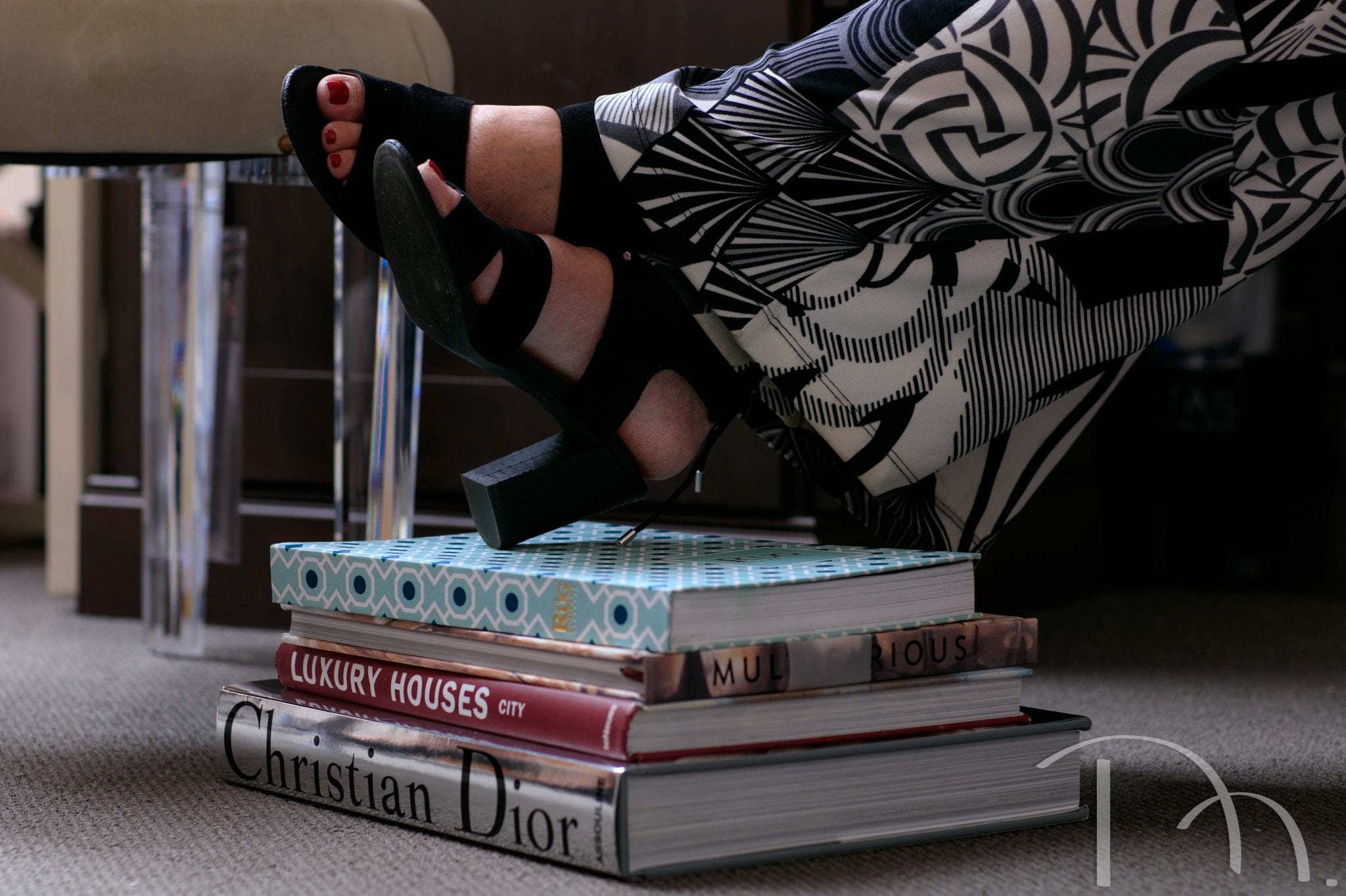 Design shouldn't be a scary process, and it won't be when you hire Marcia Moore Design. Our Design Process will help us help you create the home of your dreams. Give us a call at 314.395.1114 or CLICK HERE to contact us.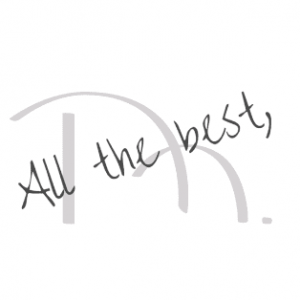 P.S. Subscribe on the blog page to receive our newest post directly to your inbox every Wednesday!
Like this post? Here are a few more you might enjoy.