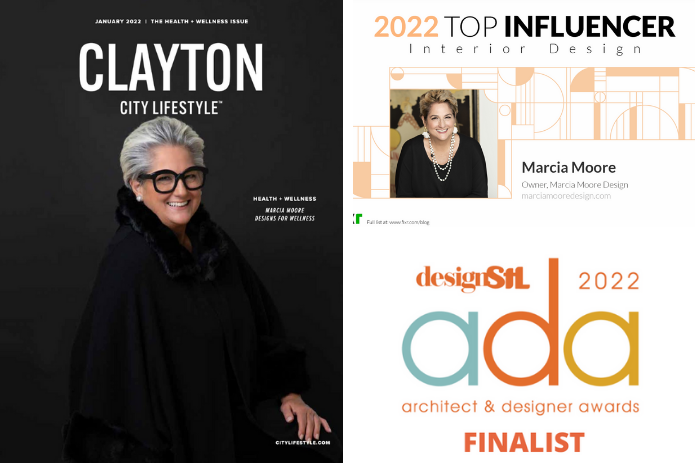 Happy New Year everyone! I hope you had a wonderful holiday and that the new year will bring you much happiness and good health. I'm especially grateful because 2022 is already shaping up to be a good one for Marcia Moore Design. Here are a few of the good things that have been happening…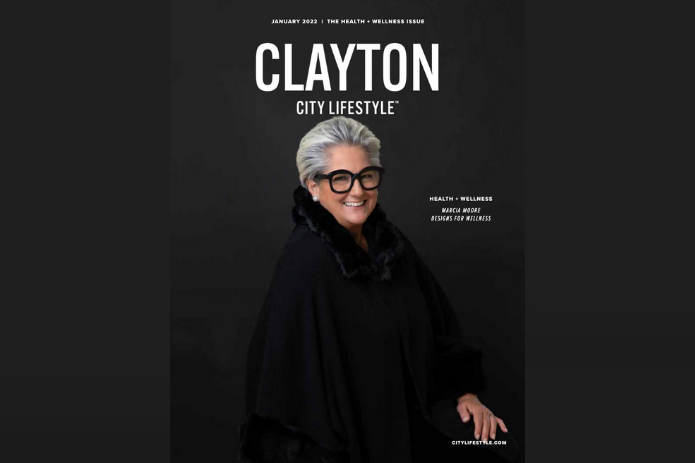 If it can't be Vogue, then let it be Clayton City Lifestyle magazine! Seriously, I was very honored to be chosen for the cover of the January issue of this local publication and to have a wonderful article written about our firm. The article is near and dear to my heart because it focuses on the importance of design to health and wellness. You can read it here. Thanks also to photographer extraordinare Karen Palmer for the fabulous photo! I really did feel like a cover girl!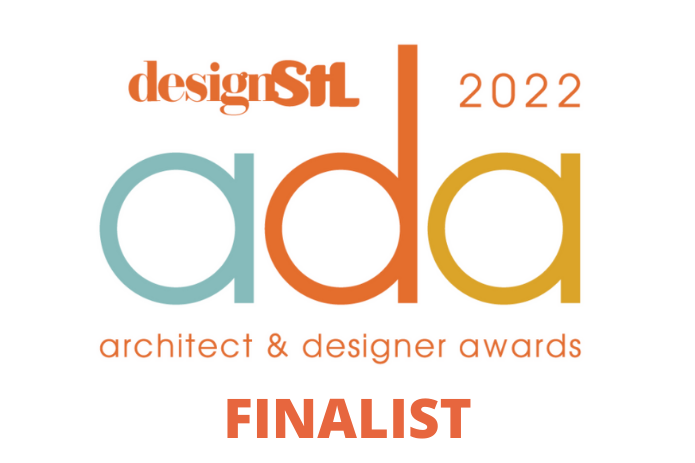 We are beyond excited to be named a finalist in two categories (Apartment Living and Traditional Bath over 150 square feet) in Design St. Louis' Architect & Designer Awards! This is the fifth year in a row that we've been finalists in this competition. Here's a little bit about each of our projects!
Designer Kathleen Matthews created a baseball-minded vacation home for clients who live in the middle of Missouri. Located at One Cardinal Way in St. Louis' Ballpark Village, this high-rise apartment features a calming palette of blues and earth tones, punctuated with pops of bold color, a long couch for napping and plenty of space to show off the couple's baseball memorabilia, including three vintage baseball gloves hung on the wall in shadow boxes.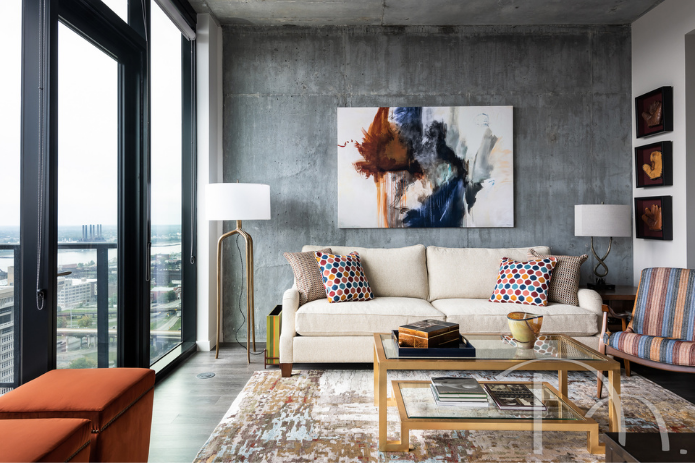 The primary bedroom has just enough room for a queen-size bed, two nightstands and a dresser. Oh, and that pretty spectacular view of the St. Louis arch and riverfront!
TRADITIONAL PRIMARY BATH (over 150 square feet)
I designed this next project—a large traditional primary bath remodel. My clients loved the traditional bones of the home but longed for a luxurious spa bathroom experience. The original bath was spacious but nothing special and had an awkward layout. A new layout separates the toilet room from the main bathroom and includes a stunning freestanding tub, two separate vanities and three striking arched mirrors on top of each.
We also doubled the storage space and added an inlaid decorative tile rug between the vanities, more reminiscent of a Roman bath than a 21st century home. The shower was enlarged and enhanced for the ultimate bathing room. Three rain show units, with a total of nine nozzles were added above a long bench to be used for restoring aching muscles. How much more spa-like can you get?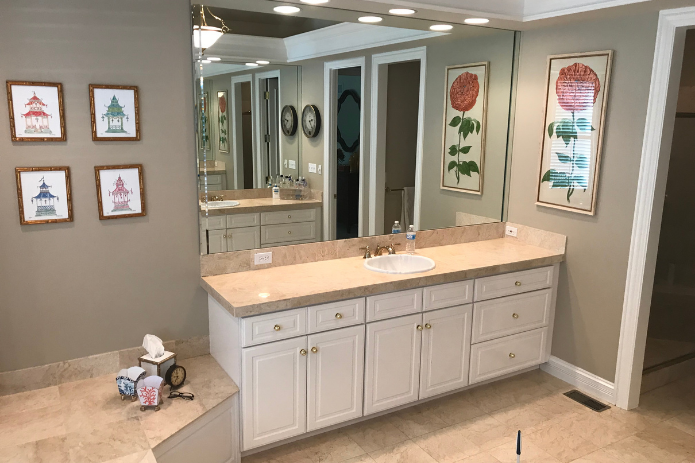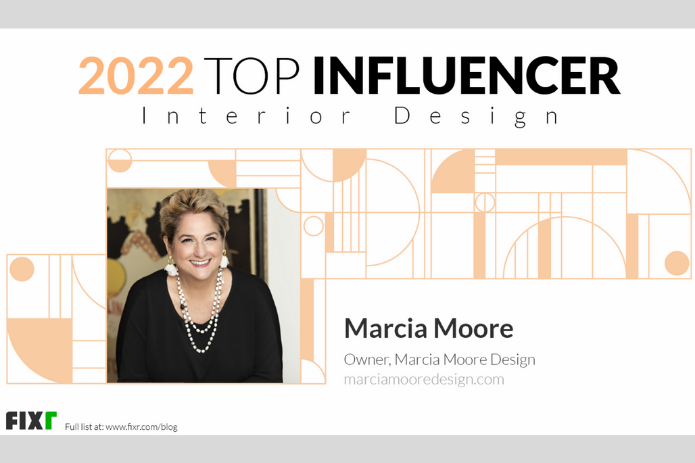 For two years in a row, Fixr has named me as a Top 200 Influencer in the Interior Design Industry. I am honored to be in the company of so many celebrated designers, including Kelly Wearstler, Tom Stringer, Amy Lau, Vincente Wolf, Bunny Williams and more. Fixr is a website that offers cost guides and articles on remodeling and connects homeowners with the very best design professionals.
Is this the year that we can help you make your design dreams come true? January is the perfect time to get the ball rolling. We have many new projects underway already, so don't delay if you'd like to get yours on our schedule, too! If you haven't checked out our portfolio lately,  please do here. And keep checking back! We have more projects that will be going up on our website soon. Give us a call at 314.395.1114 or send us an email, and let's get going!
Until next time,