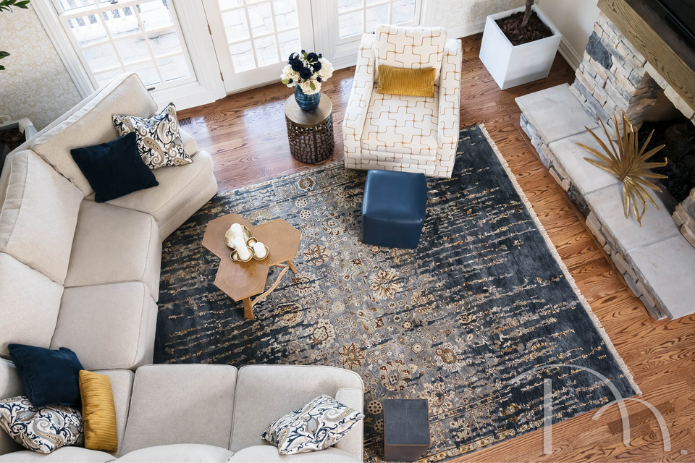 "An empty room is a story waiting to happen, and you are the author."
~ Charlotte Moss
Today on the blog, I'm starting a brand new series called "Anatomy of a Room." In this series, I will be discussing a design topic and deconstructing a room that we designed to show you how we addressed that topic. Here's your chance to "get inside the head" of our designers and learn just how we go about making those important design decisions.
For the first blog in this series, I'd like to talk about accessorizing a space using a hearth room I recently designed for a client in Frontenac, Missouri, as inspiration.
Designing and accessorizing a room is an art form. It's not just about finding a sofa, two chairs, a rug and some end tables that look good together. Great design consists of many layers of complementary items. Let's start with the difference between the words "matching" and "complementary." Matching is buying a sofa and a chair or a coffee table and end tables that are obvious pairs. Easy but pretty boring.  You'll notice in this hearth room that the only matching items are a couple of pillows on the sofa. Complementary means combining in such a way as to enhance or emphasize the qualities of each other. For example, a sofa and chair might not be a perfect "match", but they go together anyway. In this hearth room, I chose items that do not match but which all complement each other perfectly.
Great design also incorporates different textures, colors, fabrics and materials. A room that has too much wood, stone or metal feels very heavy. Hard surfaces, such as these, need to be balanced with softer materials. This room has wood, stone, metal, leather, velvet, tweed, embroidery, paper, wood, ceramic, glass, canvas and greenery. That list seems pretty daunting, right? This mashup of materials has to be carefully thought out to achieve the desired complementary feeling.
Here's a breakdown of what I did to accessorize this hearth room using great design.
First thing I found was the gorgeous, one-of-a-kind wool area rug, which set the color palette of blue, gold/brown, light tan/white.
Next, I found this quirky coffee table, which is very organic, the perfect wood tone and mimics the circle in the rug just to the left of it. I love the uneven legs and the tree rings visible on the top.
The candle holder, again, is a not-too-perfect organic shape. See the trend here? Not too perfect, organic shapes add interest by complementing each other, not matching.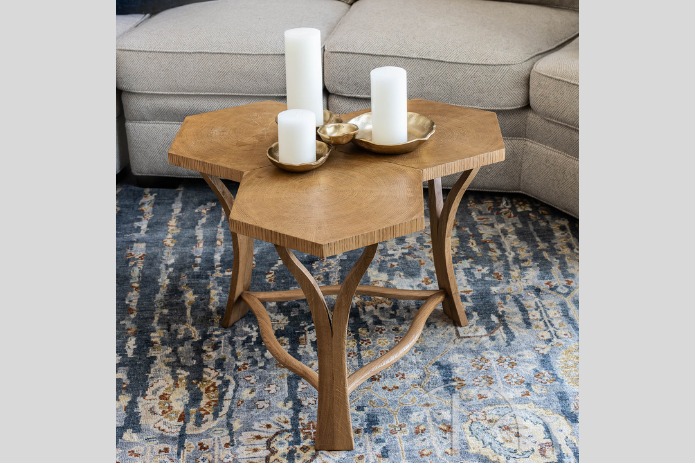 Another quirky shape shows up in the lamp. A perfectly round ball has imperfect blue stripes on it, and the candlestick repeats the gold in the lamp and in the coffee table candle holder.
The throw pillows feature the same colors as the rug, with the addition of deep navy adding some depth to the color palette.
Since this is a two-story room, the tall tree is the intermediary between the soaring ceiling and the low furniture.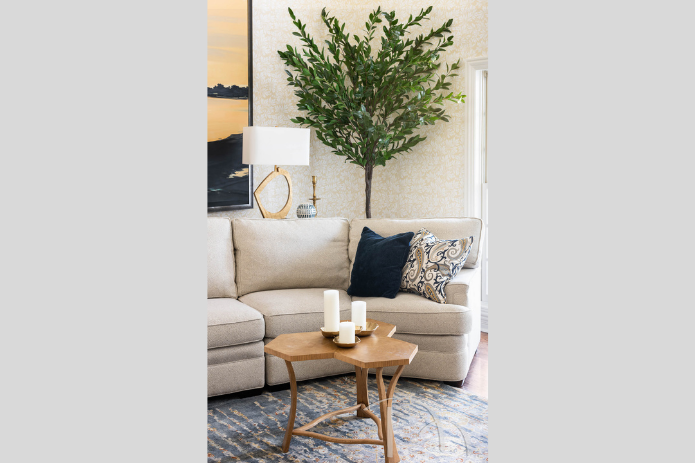 A very large original painting brings in more gold tones, adds depth to the room with the river view and also helps control the room's height.
The quirky gold and white fabric and pleated velvet pillow perfectly set off the swivel chair, while the chair's nailhead trim adds more metal to the room.
The deep navy leather ottoman and tall pedestal in navy shagreen add additional depth to the color palette.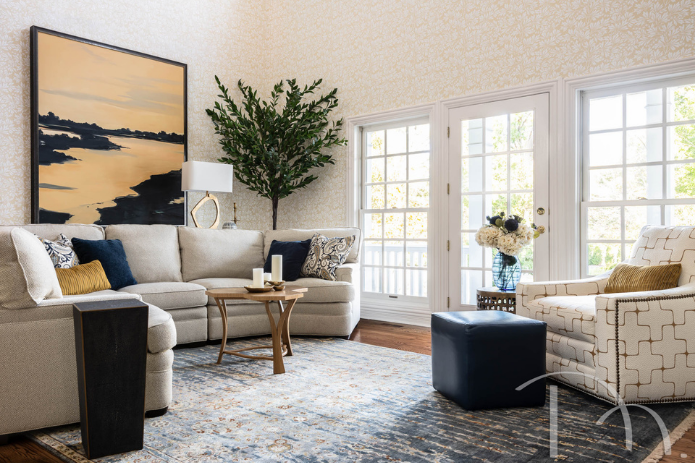 Next to the chair, the metal side table topped with a glass vase and florals is the ideal mix of heavy, light and feathery.
The stone on the fireplace has the same color palette as the rest of the room, and uneven edges complement each other–again, I've used design elements that are perfectly "imperfect."
The quirkiness continues in this room with a striking metal agave leaf design on the fireplace screen.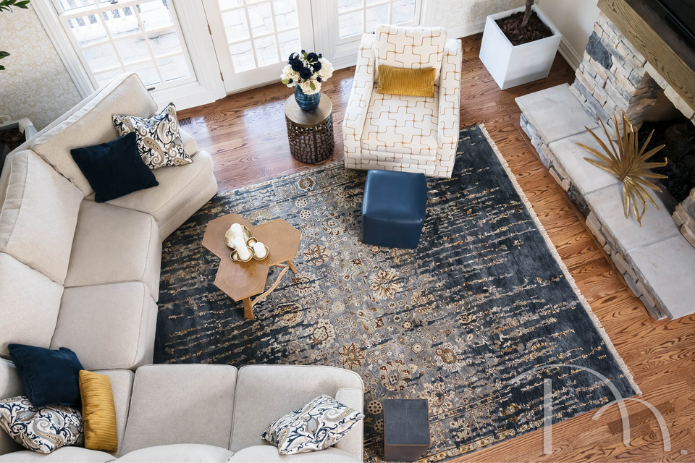 As you can see, accessories are the finishing touches in a room. They give a space personality and offer hints as to the people who live in the space. Properly chosen and placed accessories are key to making a house a home.
At Marcia Moore Design, we love all stages of the design process, but finding the perfect finishing touches is one of our favorite things to do after the big design decisions are made. We'd love to help you take your design project from concept to placing those finishing touches. Give us a call at 314.395.1114 or CLICK HERE to send us an email, and let's get started today!
Until next time,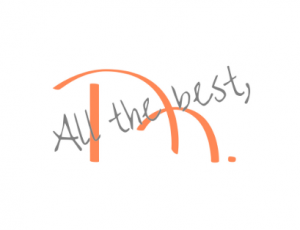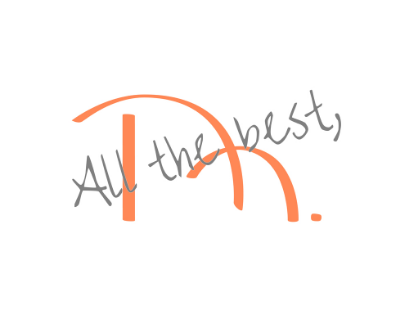 P.S. Please CLICK HERE to visit our portfolio.
P.P.S. And if you like our blog, please SUBSCRIBE! We'll send our newest post directly to your inbox.