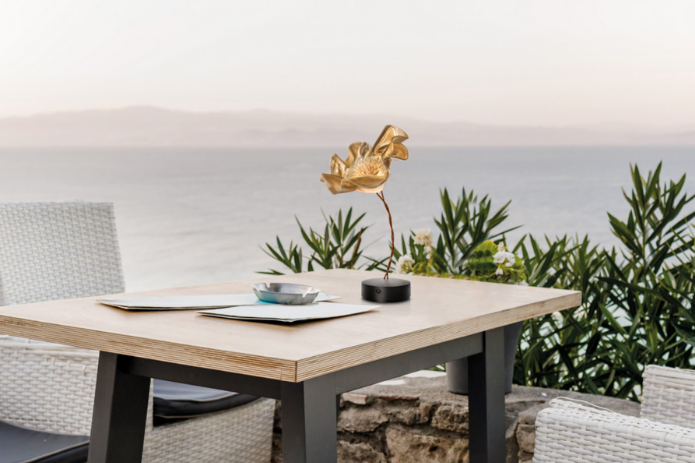 Have you ever wanted to put a lamp next to the sofa that's floating in the middle of your living room but couldn't because the sofa wasn't close to an outlet? We hear you. It's definitely frustrating, but not impossible!
Today, I'm going to share with you 20 of our design team's favorite cordless lamps. In fact, a few of them we recently presented to a new client. These LED battery-powered lights (charge them like you would your cell phone), are just as stylish as their corded cousins and can easily illuminate the dimmest corners of a room. And since they are portable (no cord, remember?), they can be taken anywhere, even outside…to the patio, the park, the beach…wherever you want to shed a little light on the subject and outlets are nowhere to be found.
Cordless lamps are attractive, practical and flexible…how cool is that?!
Here are a few of our favorites…
Tabletop size cordless lamps are among the most popular because they are easy to move from room to room or wherever light is needed. For a desk, you might want to consider a taller table lamp. If you are choosing a cordless lamp for ambience, size is less of an issue, so choose a lamp that fits the aesthetic of your space.
WHAT TO CONSIDER | DESIGN
Just like corded lamps, the cordless variety come in many design styles, from traditional lamps with shades to sleek, contemporary and metallic lamps. You'll find crystal lamps, lamps that look like flowers and even ones made out of stone…so many options!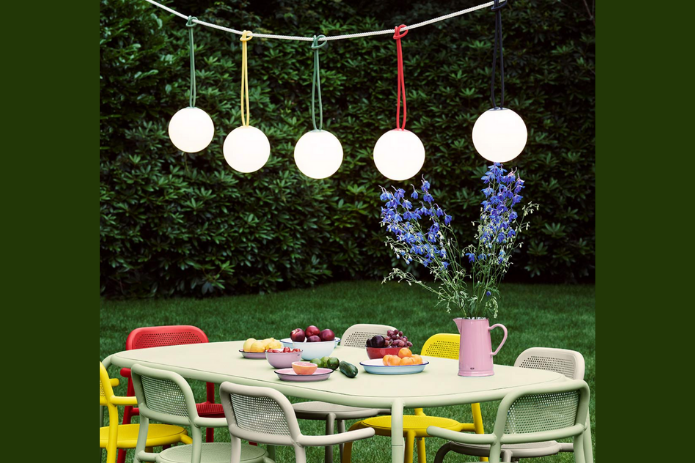 Bolleke Outdoor Portable Light by Fatboy USA | Lightology
How long does a cordless lamp stay charged?  Depending on the lamp design and brightness settings, a lamp can hold a charge from two hours up to 100 hours.
Are battery-powered LED lights safe?  Yes, battery-powered LED lights are safe to use.
What are lumens and how are they different from watts? The wattage of a light bulb refers to the power consumed by the bulb. Lumens refer to the brightness of the bulb. For example, a 25 watt incandescent bulb would give you about 325 lumens, while a 5 watt LED would give you about 390 lumens. The higher the lumens, the brighter the light; fewer lumens means it's a dimmer light. As you can see, LED lights in general are much more efficient. (Rose on the House)
How many lumens do cordless lamps give?  It depends on the the light. Night light type lamps may emit 50 lumens, while some working lights may emit more than 1,000 lumens. Most household cordless lamps, however, fall between 100 and 600 lumens.
(Info Credit: Bob Vila )
I wanted to end with two more images of the featured photo at the top of this blog. Isn't it just stunning?!
Are you ready to light up your world with a cordless lamp? I hope I've given you some ideas on how to make this type of lighting an option in your home.
Until next time,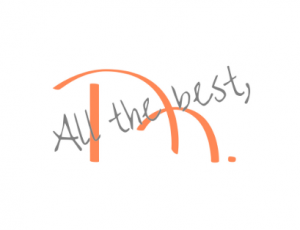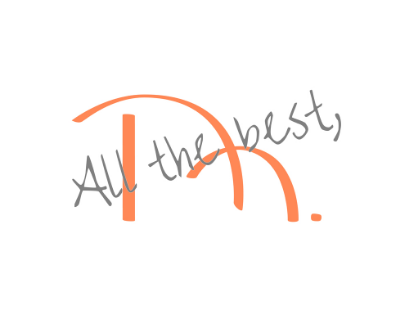 P.S. Please CLICK HERE to visit our portfolio.
P.P.S. And if you like our blog, please SUBSCRIBE! We'll send our newest post directly to your inbox.