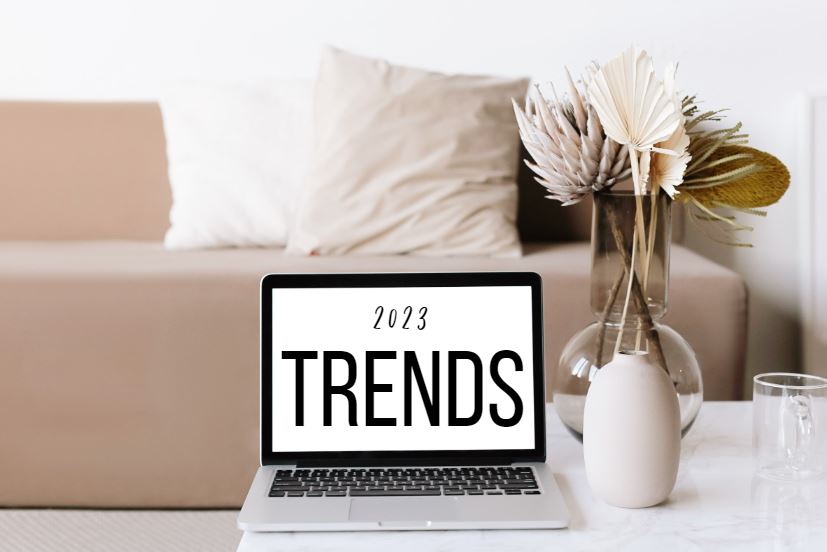 Photos by Karen Palmer
In case you haven't heard, it's 2023! With a new year come cultural shifts and of course, all the predictions! I like to look at trends because I think it's fun to see how times are changing and how visual trends mirror other cultural changes. While I don't believe in designing to the trend, I do believe that trends can open our eyes to new ideas; or if nothing else, provide fodder for a fun round of armchair analyzing.  
I looked around and found all kinds of lists. I've considered everything from the predictive power of Pinterest, to the analytical chops of the statistics-minded American Society of Interior Designers (ASID). Let's dig in and see what's out there! 
One thing I saw across multiple reports was the coveted spa bathroom. Elevated showering has topped Pinterest searches, and ASID cites wellness (including wellness centered bathrooms) as a chief priority among wealthy consumers looking at redesign. Design Manager also talks about wellness bathrooms as a growing trend in home design.  
I can tell you first hand that this is a growing priority and a worthwhile pursuit! I designed this incredible wellness-centered spa bathroom for my client, and it was all about the luxury showering experience. With a growing focus on the importance of self-care, it's no wonder that people are seeking bigger and better ways to treat their bodies well.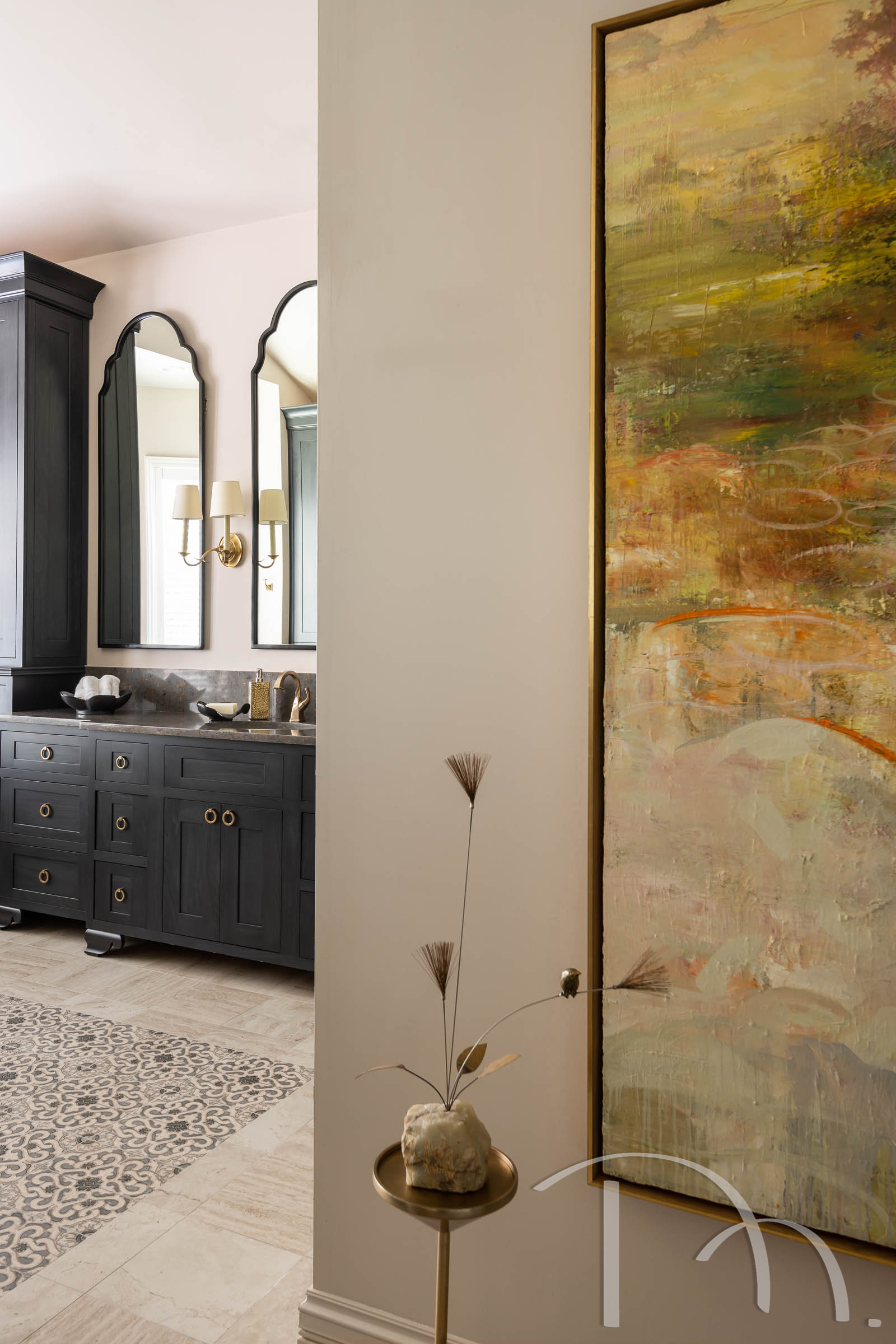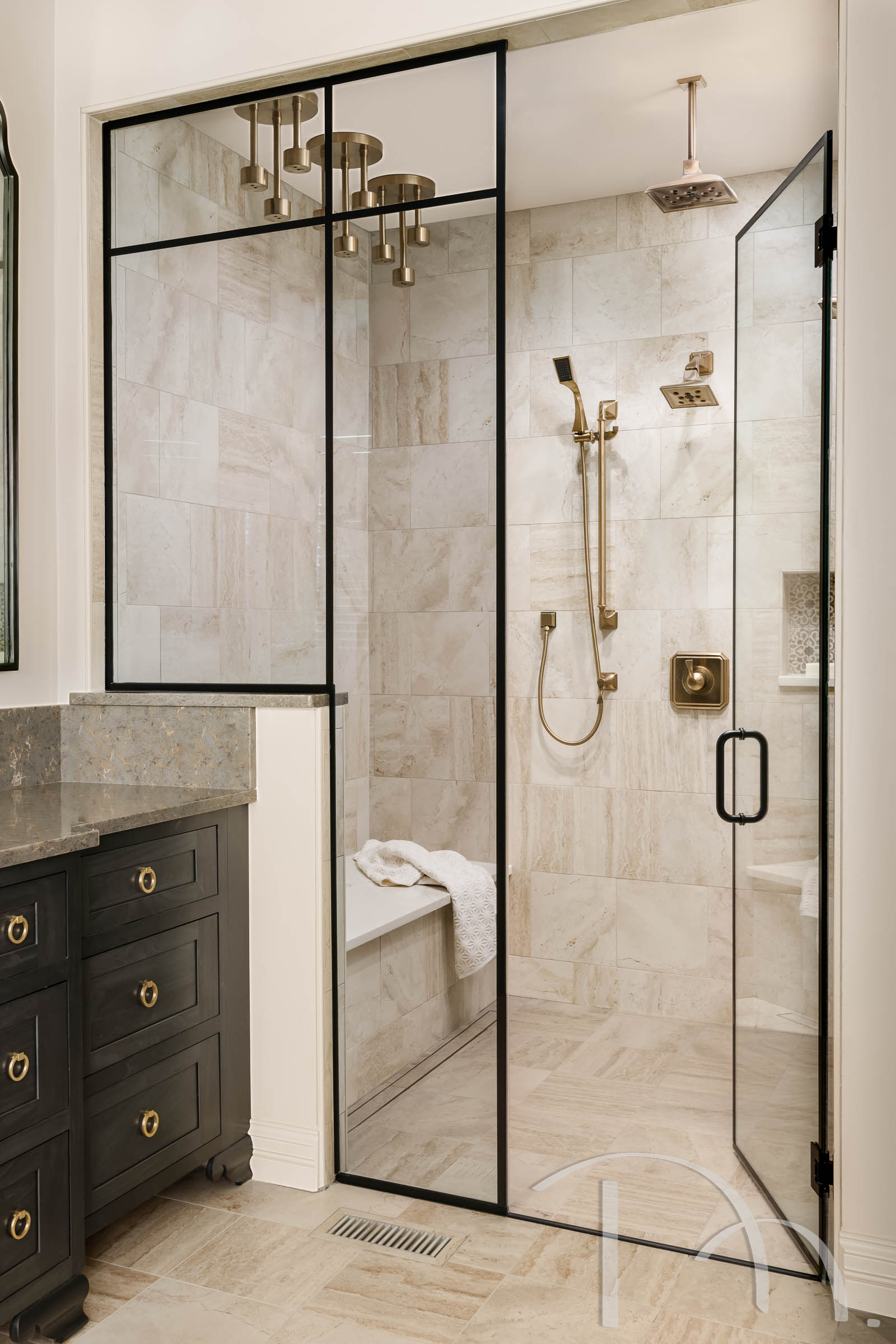 Another trend (arguably not new but trending nonetheless) is an increased focus on sustainability and environmental consideration. People are (thankfully) moving away from cheap, mass-produced furniture and toward well-made furniture built to last. People are looking for top-notch craftsmanship, and we're seeing an increase in searches for artisanal and bespoke wooden furniture. It should come as no surprise that I'm totally on board here! I always encourage my clients to choose high-quality, often American-made furniture that is built to last.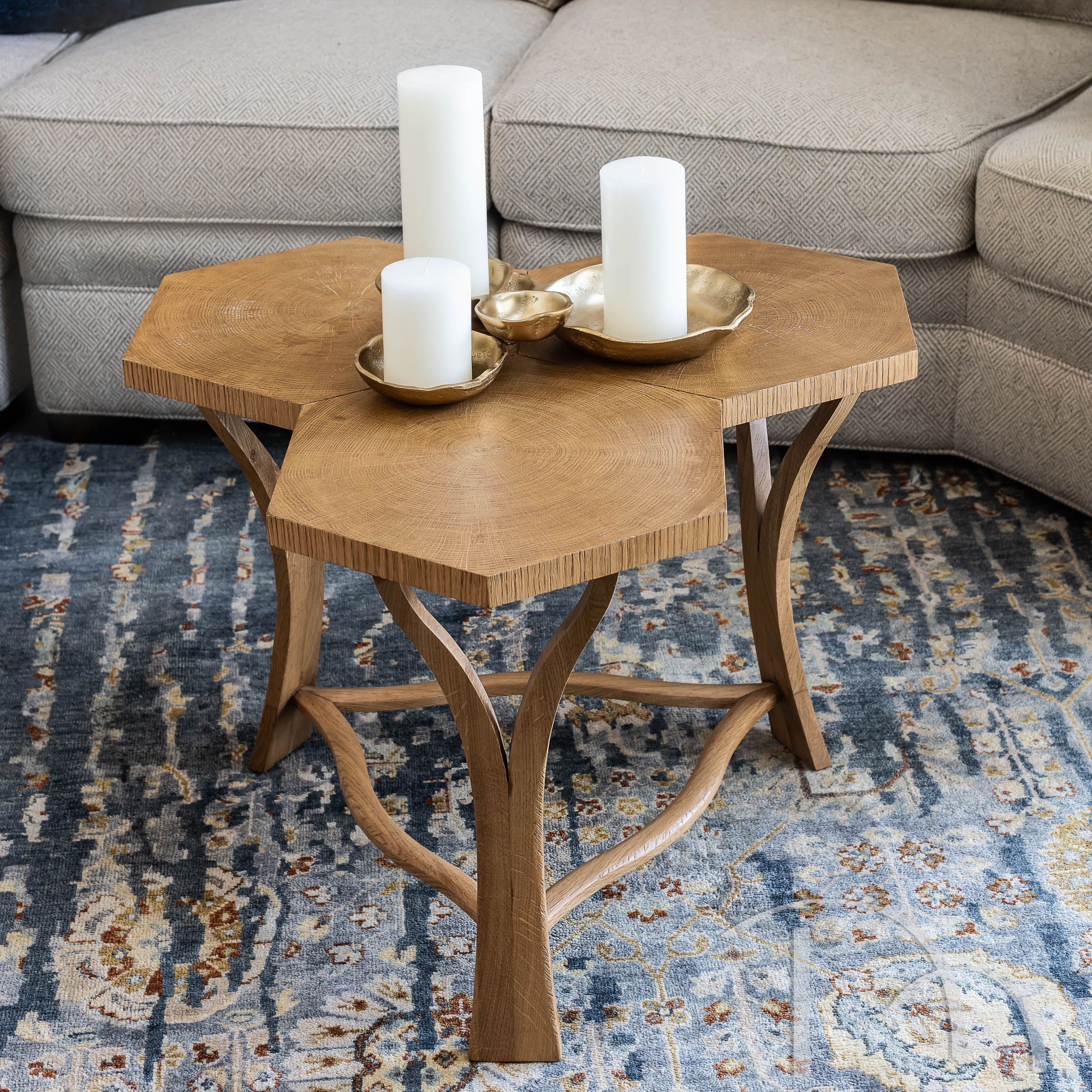 When talking sustainability, an easy factor to overlook is the inherited and vintage pieces we can source to integrate with newer items. These days, it's becoming more popular than ever! I love this "trend" because it looks collected, soulful, and interesting. Darker wood furniture is coming back, and people are seeking vintage elements like brass candlesticks to add a subdued, interesting luster. Older pieces can often serve as great conversation starters, and they offer the ever-coveted "character" factor we all want to have. This one was mentioned in several reports and I don't think it's going anywhere soon – it's here to stay.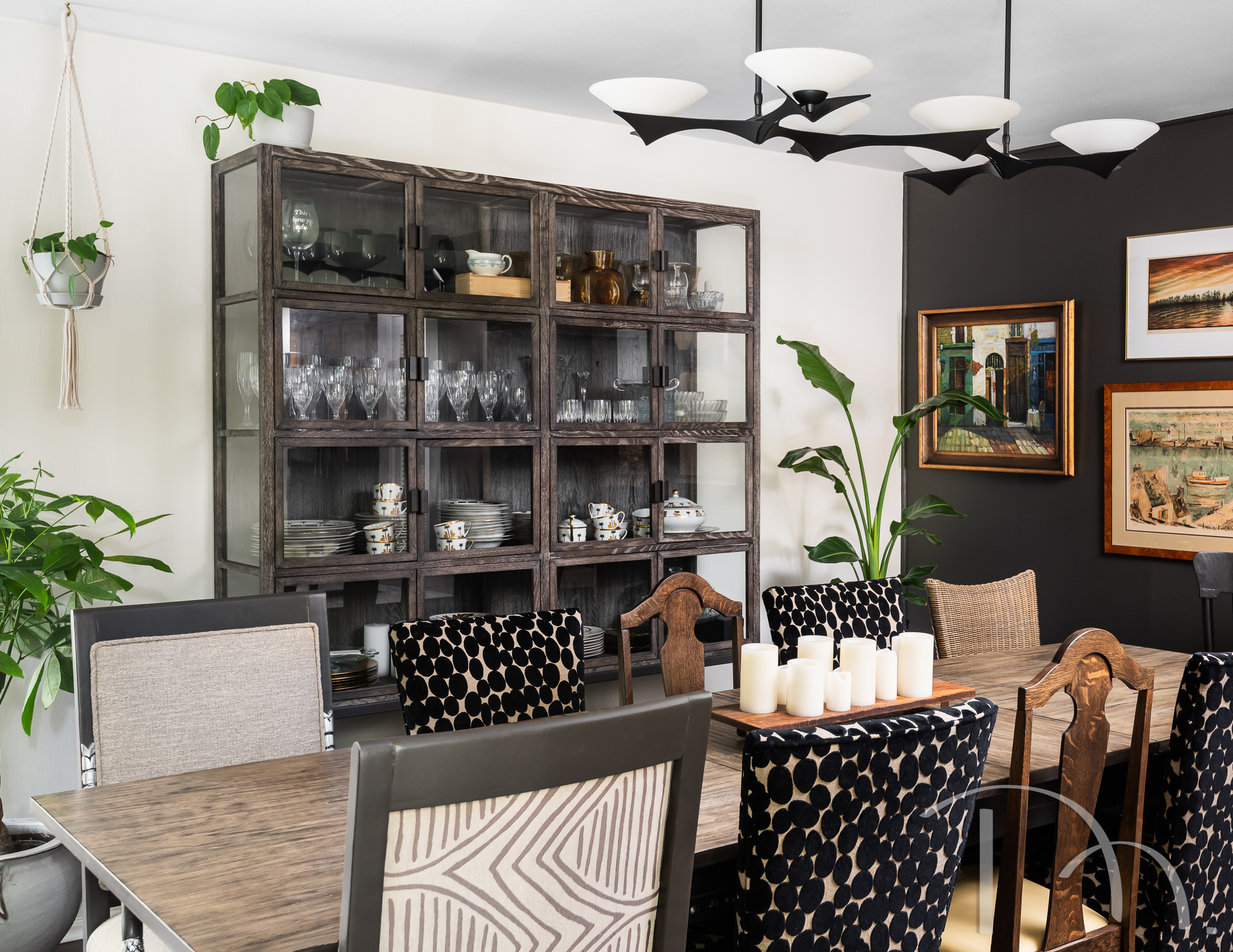 Let's talk materials! We're seeing lots of wood, which tracks with that craftsmanship factor. Texture is everywhere. If you've thumbed through a furniture catalog or walked through a big box store, chances are you've seen lots of velvet and boucle (the nubby fuzzy stuff) on furniture. That's here to stay, for now! Mixed metals are big, and people are loving large slabs of stone (ask me how much fun it is for the guys who have to install it).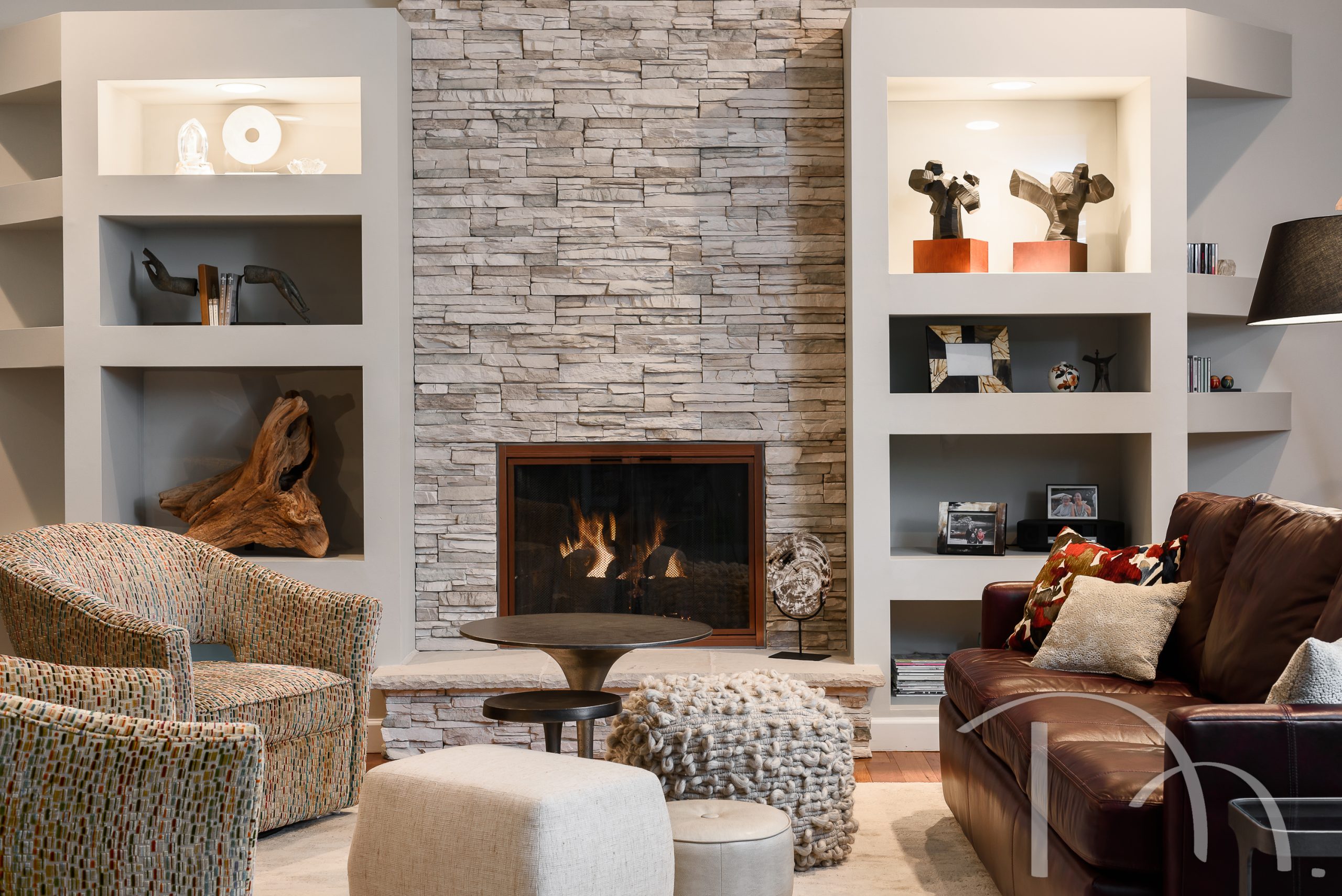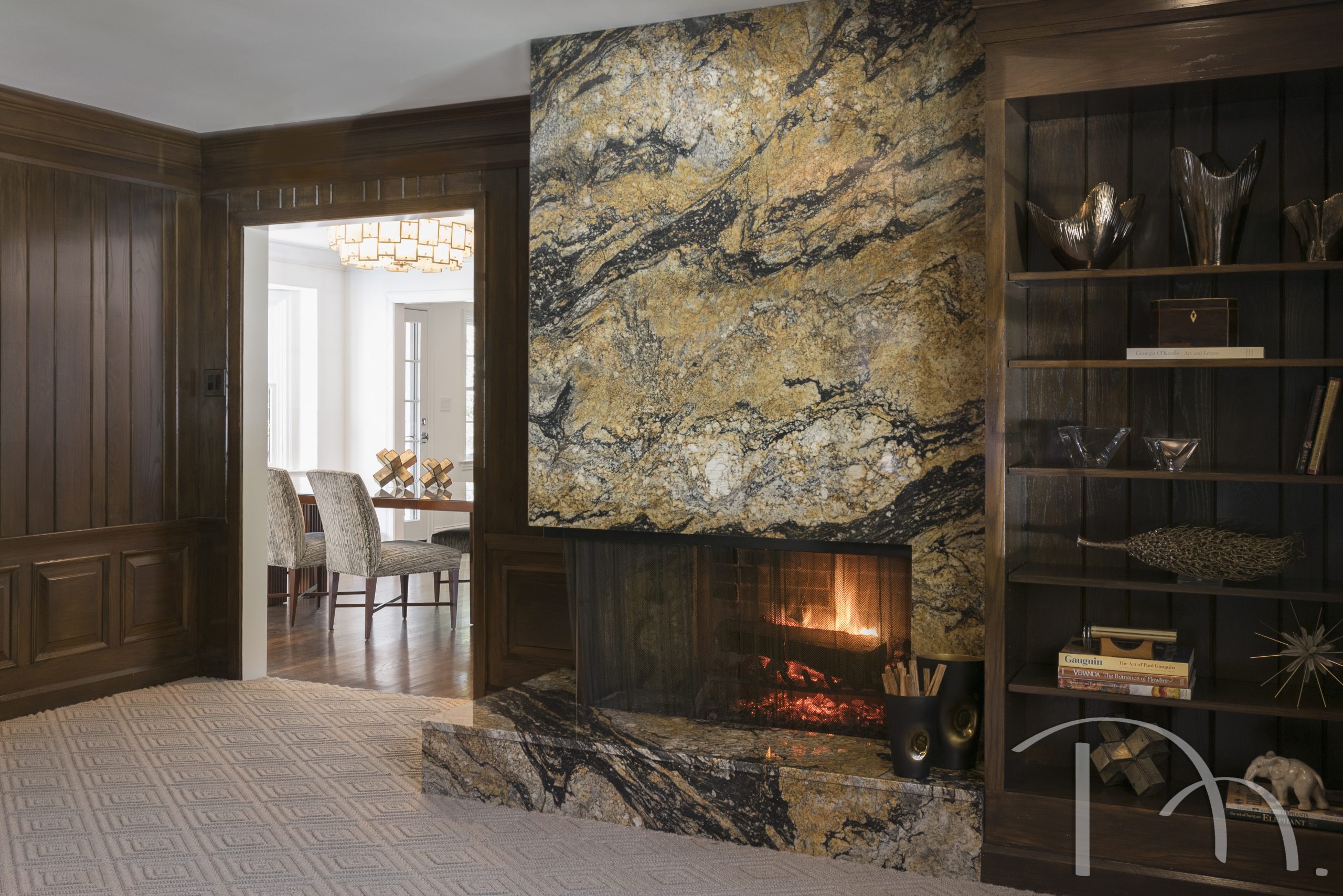 I've talked before about color, but overall trends are saying big bold colors are coming back! Jewel toned furniture, pops of personal color (think pink toasters), moody wall colors and more. People are ready to come out of their neutral caves and have a little fun! I'm all for it.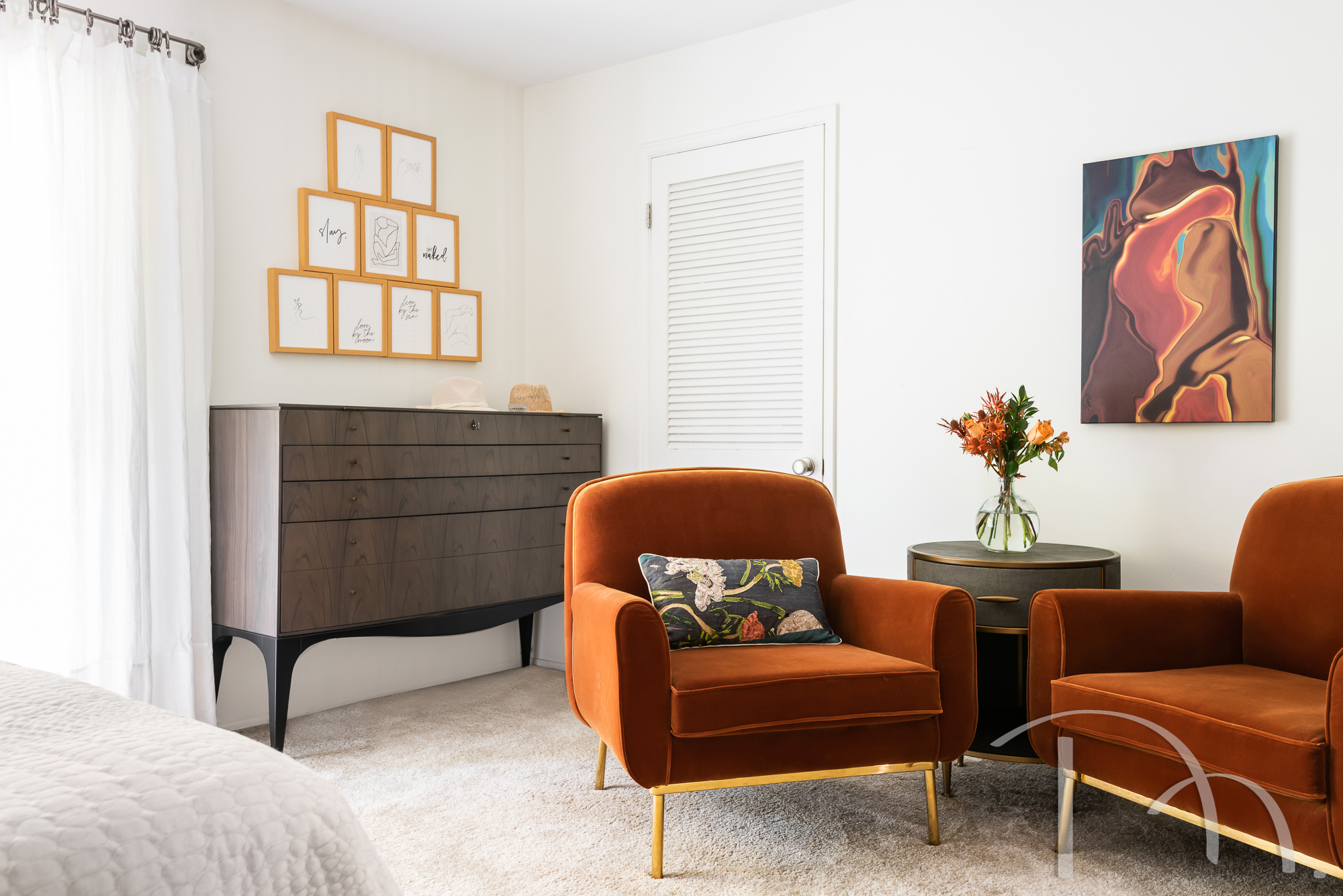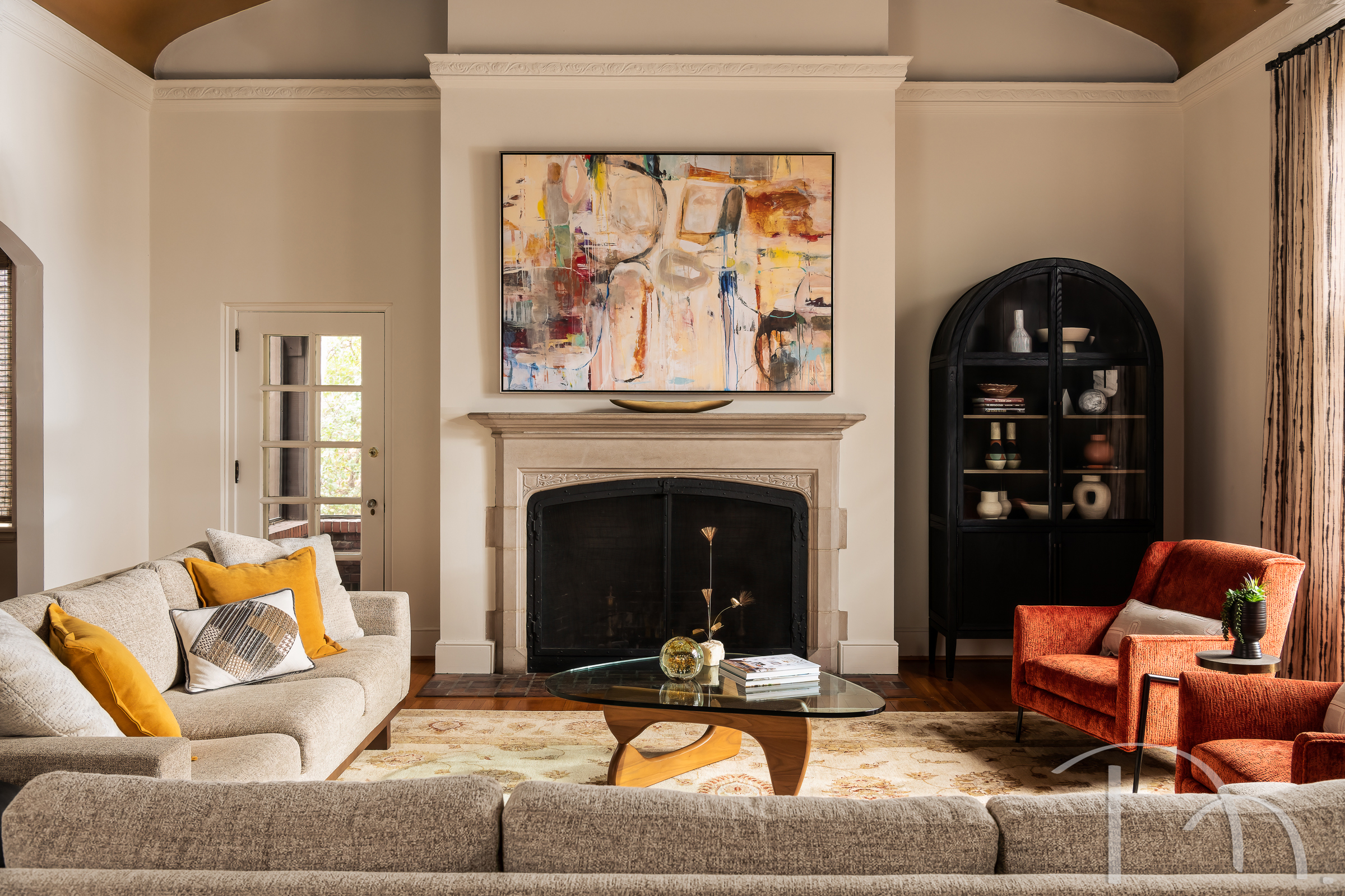 Overall, I'm not seeing anything crazy here! I don't think the boucle will last forever, and I'm sure that wood tone preferences will continue to change. But generally speaking, I think an appreciation for environment, wellness, and craft will continue to flourish. Pinterest did say that mushrooms are going to be huge this year, and I don't know if I see that standing the test of time. But beautiful materials and personal touches are always in.  
What do you think? Have you noticed anything trending that surprised you? Let me know!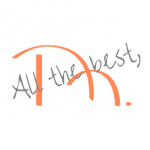 Love hearing what we have to say about the latest in interior design? Be sure to sign up for our emails! We cover all things design and deliver exclusive tidbits to your inbox a few times a month.
P.S. Check out our portfolio to see more of our work!
P.P.S. Want to know more about kitchen and bath design? Click here.
P.P.P.S. Want to know more about custom home design? Click here.