Town & Country Family Friendly Home
Finding the "cozy" in large open spaces was an underlying goal in this whole house suburban remodel. We used soft shades of grey and blue to form a serene backdrop then added exclamation points throughout with pops of yellow, orange and black. In the great room, awkward oversized niches became focal points when painted goldenrod yellow and filled with personal treasures and objets d'art. We painted the kitchen cabinets light grey and installed a striking new granite countertop and a contemporary pearlized glass backsplash. A whimsical hearth room and colorful office turned nursery completed this transformation from wide open and typical to custom, comfortable and family friendly.
Photos by: Michael Jacob and Anne Matheis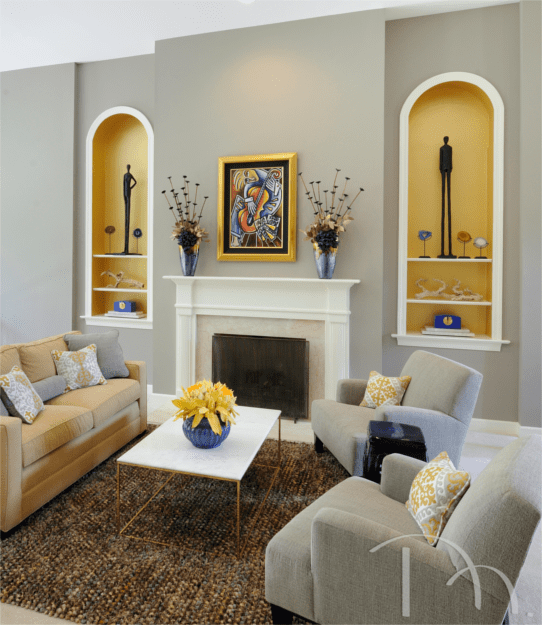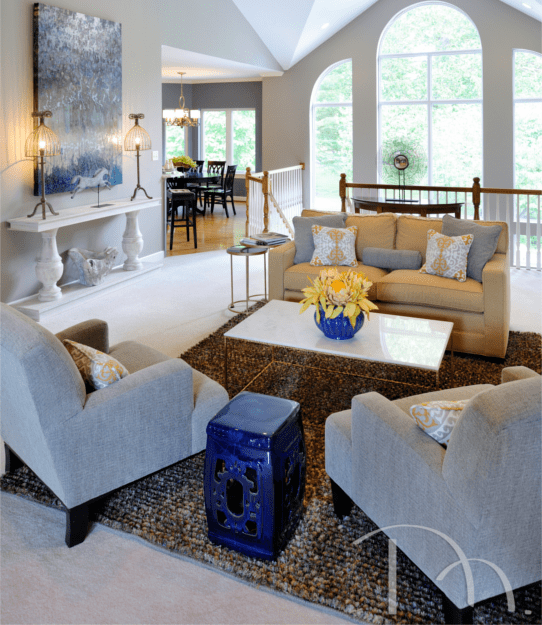 What they said
"Marcia initially came over for a consultation and had ideas right away. After only being in my home for a little bit, she already seemed to have a 'vision.' I feel like she listens well (she's currently helping me on another project) to any thoughts and ideas I might have, but at the same time is very upfront with what she thinks would work best. She is also sensitive to the budget. Marcia has a great eye for color and pulling everything together. After we made our changes to the house (painting, updating the kitchen, decorating and buying new furniture), we've gotten many, many compliments on our home!" — M.S.