Kirkwood Mid-Century Modern Ranch
This Kirkwood ranch home needed a complete update, and the open floor plan required careful coordination of all design elements in the living room, TV area, dining room and kitchen. Using the existing midcentury modern stone fireplace as inspiration for color and aesthetic, we created a neutral palette throughout, punctuated with modern art, classic furnishings and contemporary lighting. A clean, sleek open kitchen blends all of the design elements together and is ideal for entertaining. This is now the perfect home to host a Mad Men party or just enjoy a few martinis by the fire.
Photos by: Suzy Gorman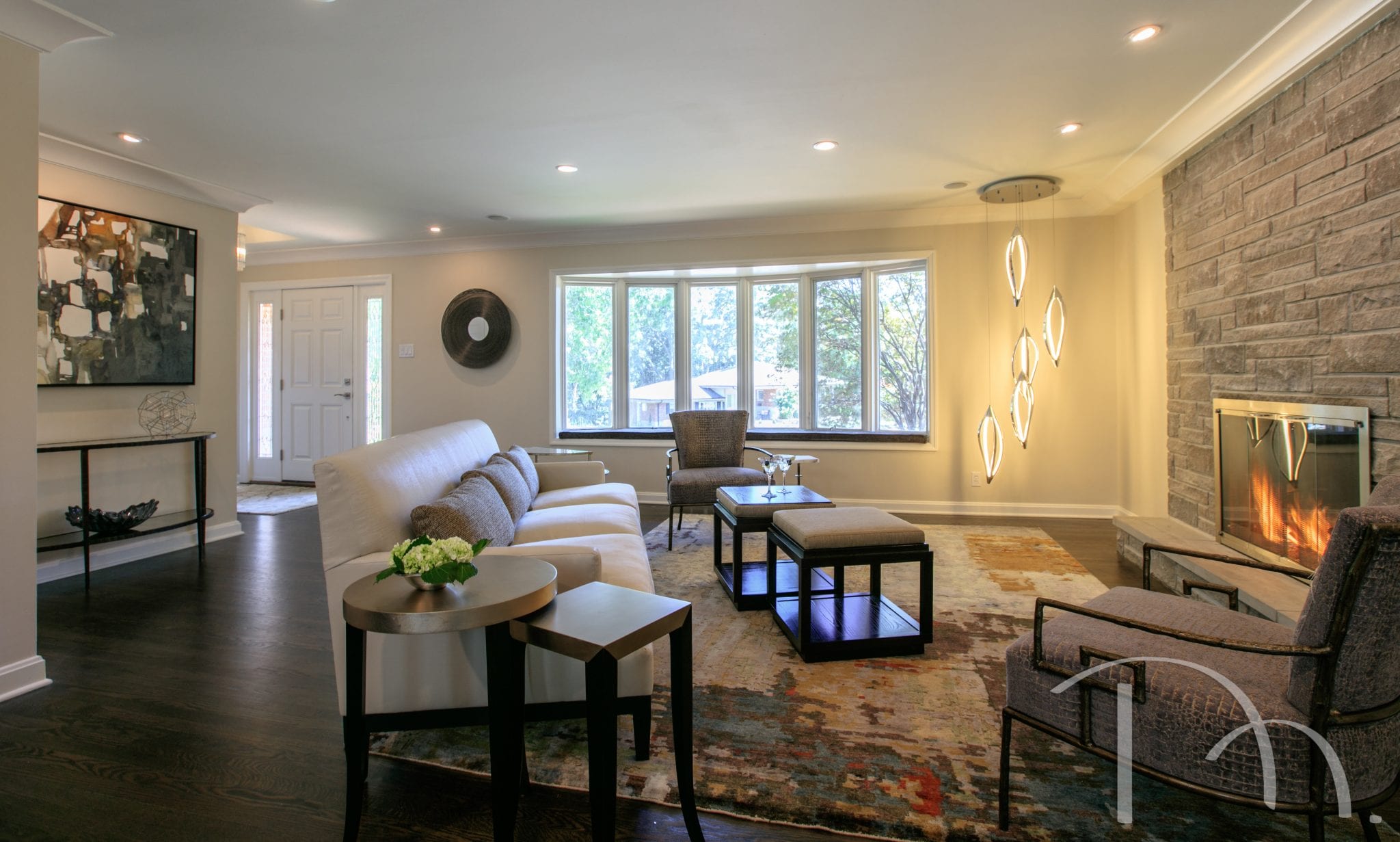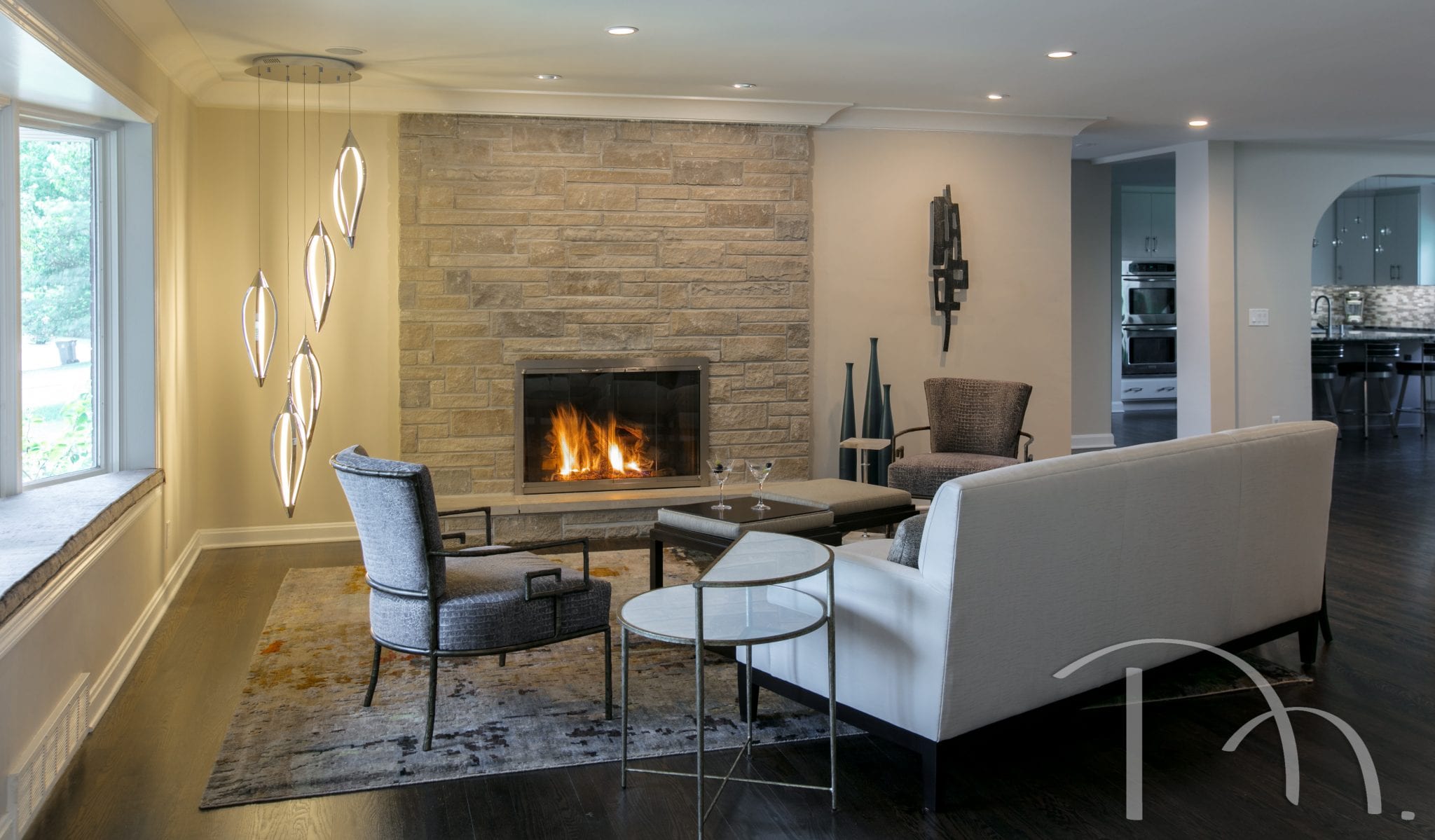 What they said
"Working with Marcia has been an absolute pleasure. She took our vague ideas of an "updated design" and turned our house into a midcentury masterpiece. It looks like something out of a design magazine, but we get to live in our sanctuary every day." — C.P.