Longing for the coast, but tied to St. Louis, this couple hired us to bring beach style to their entire home. Inspired by surf and sand, we began with vibrant Caribbean colors, such as hot pink and turquoise, to form a backdrop for West-Indies-inspired furnishings. Original art, and clever details like the mermaid console, provide the finishing touch. Now, this lucky couple lives the beach life, minus the sand and the hurricanes. Whimsical and fun, this house proves that a "theme" can be done with sophisticated style.
Featured in Studio 3 Magazine >
Photos by: Michael Jacob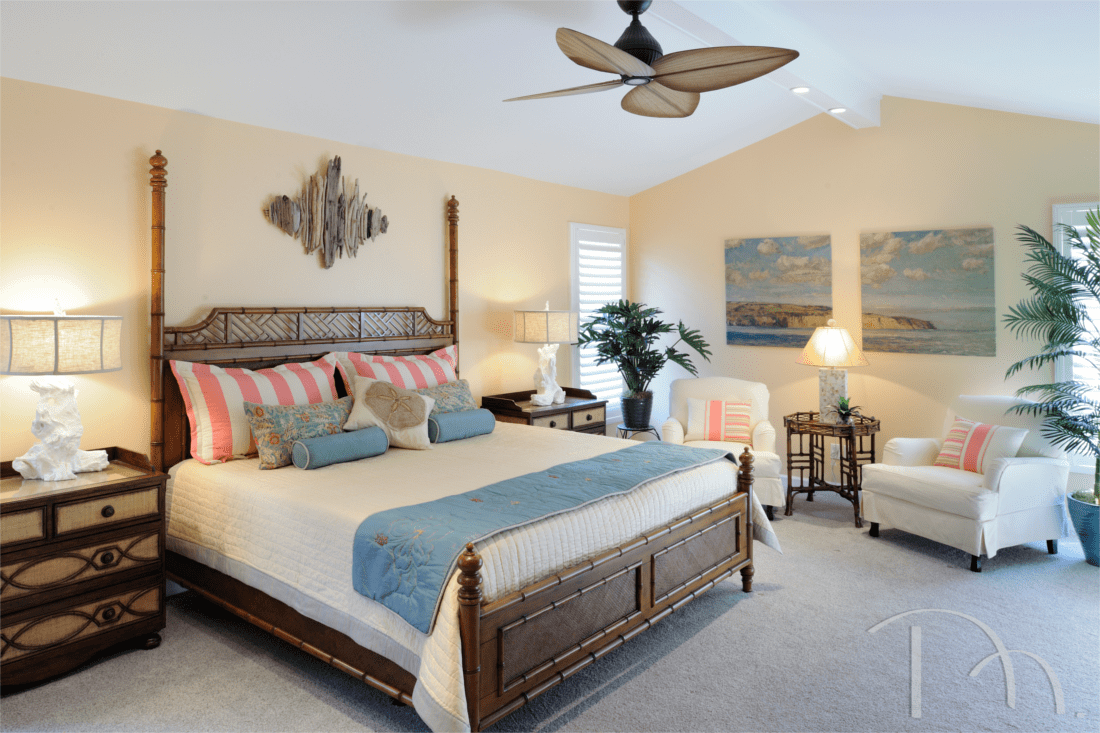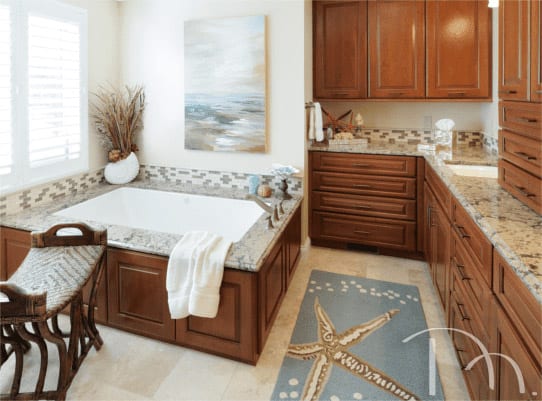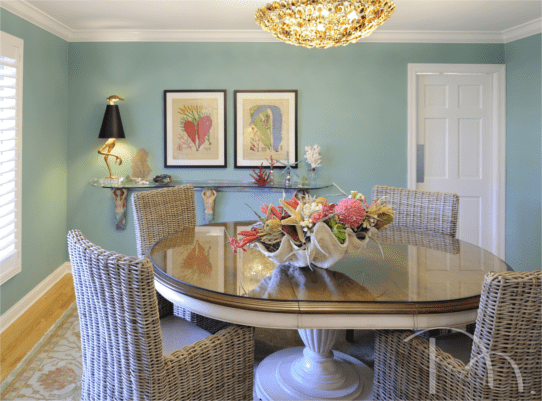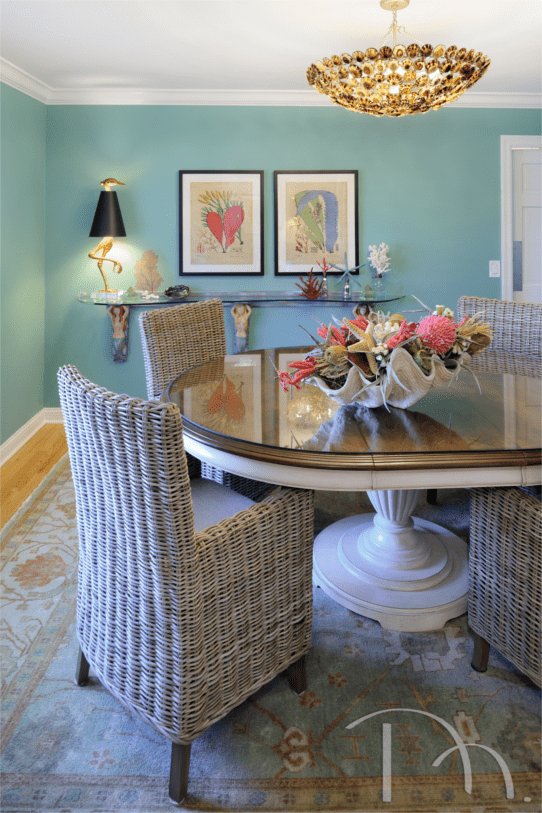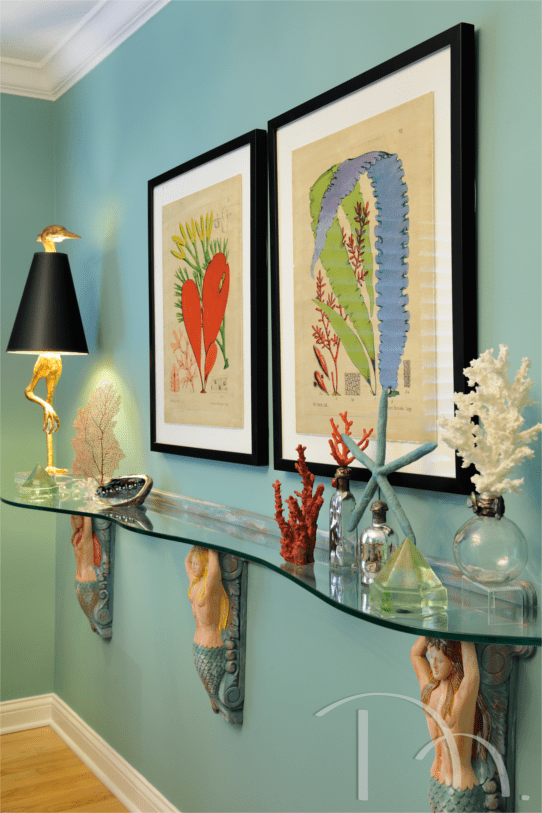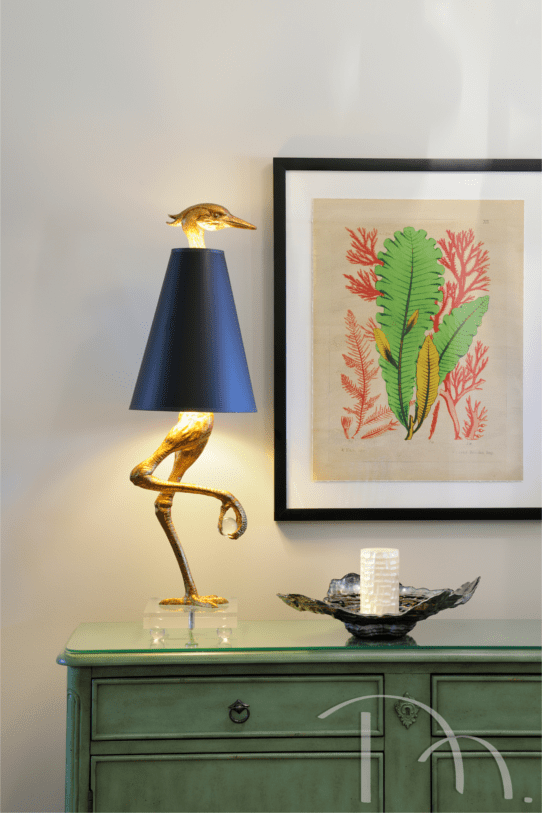 What they said
"When we met Marcia Moore and found out she had lived five years in Key West, we knew it would be a love connection. She instinctively understood the look we wanted to achieve. Remodeling our entire home and changing the décor from traditional to coastal required us to replace nearly everything we had. Marcia was instrumental in our remodel and redesign guiding numerous choices in everything from bathroom cabinetry, hardware, tile and fixtures to overall paint colors, furniture, lighting, carpet, and accessories. She made what could have been an overwhelming decision-making process easy and fun. She was also very mindful of our budget, even down to choosing contractors who were not only professional and reliable but also reasonably priced. We are very happy with our 'new' coastal home and absolutely recommend Marcia!" — C.S.