Century Home Gourmet Kitchen
This century home in University City had been updated throughout by the new owners, except for the kitchen. Our task? Create a state-of-the-art kitchen that was true to the home's history. Removing a hideous drop ceiling revealed a  soaring 14-foot tall space uninterrupted by HVAC, plumbing or electric—leaving ample room for custom clerestory cabinets and a breathtaking coffered ceiling. A custom porcelain floor mimics marble and wood, mirroring the contrast of light and dark in the cabinetry. The long-awaited new kitchen even includes a butler's pantry and powder room, utilizing the space from an adjacent hallway.
Photos by: Michael Jacob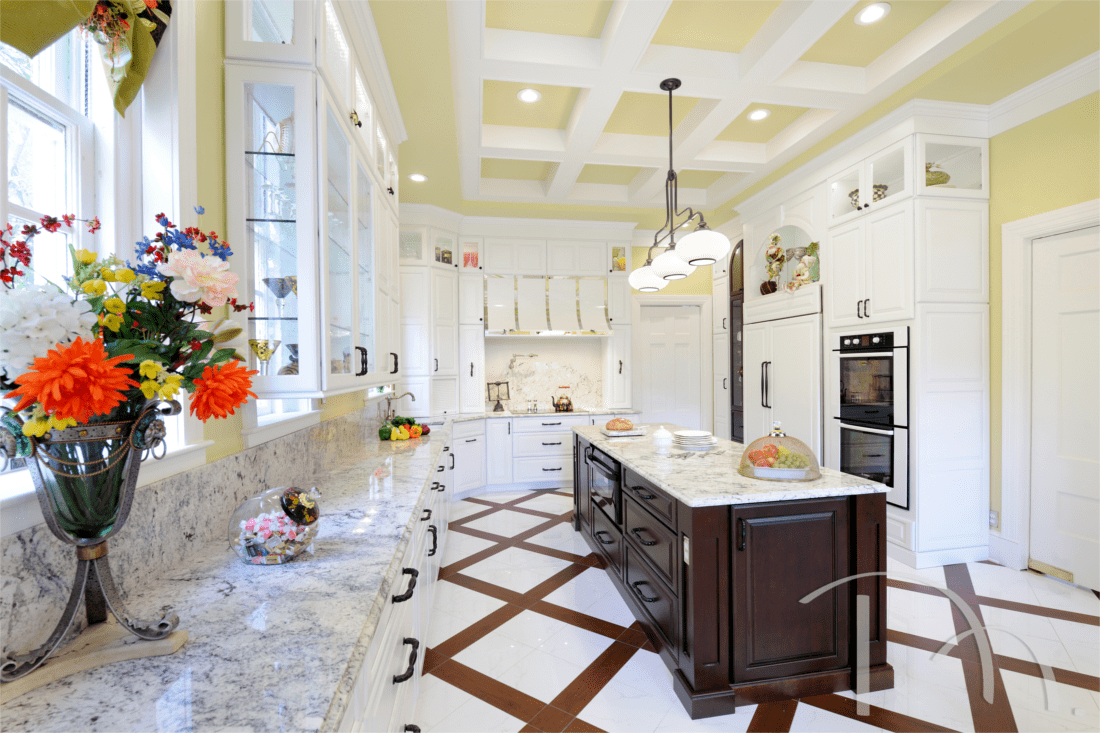 What they said
"I met Marcia when she did a knockout job on a friend's kitchen. I … was incredibly impressed with both the room design and the creative ideas she came up with for challenging situations. Her work is top quality, and she obviously adores what she does." — N.R.