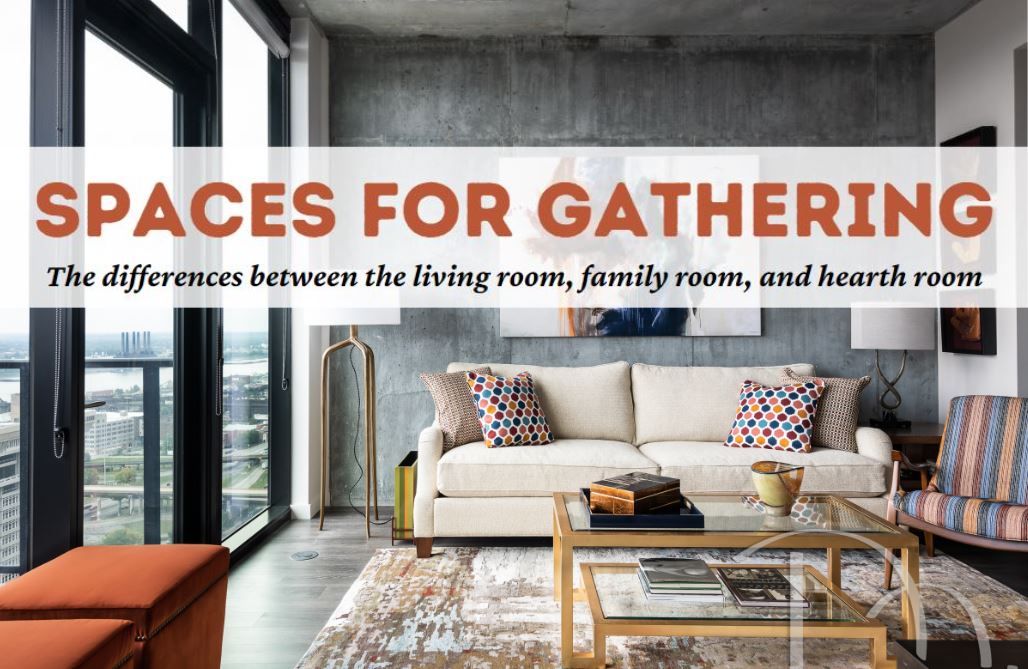 One of our most basic instincts is to gather. As homes have evolved over the centuries, gathering spaces have always been a given – a no-brainer priority. As one of America's most celebrated gathering traditions approaches, I thought it might be interesting to look at some of the most common types of communal spaces in typical American homes, and demystify the differences between them. Let's take a look at living rooms, family rooms, and hearth rooms.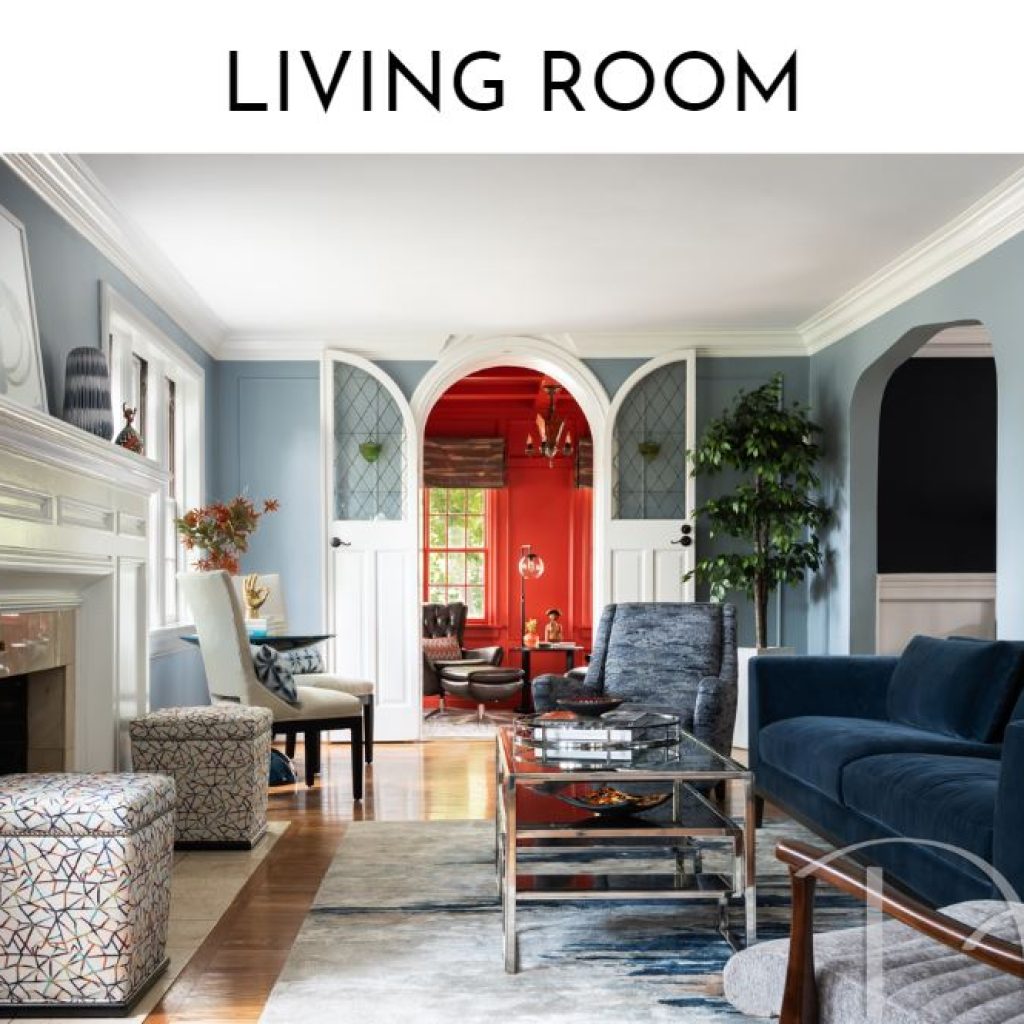 Traditionally, the living room of the home was the parlor. This was a formal area, one that served as a space to receive guests. You usually find this room toward the front of the home, perhaps next to the formal dining room.  It's not as frequently used as the hearth room or family room, although recently we have seen this space become a multi-functional area. During COVID the living room became a home office, study area for the kids, or maybe even a place to get away from the family and have a little quite time. The living room can sometimes feel like an underused piece of real estate so the home office is one way in which we are repurposing it. A few times I have taken a large living room and flipped it with a small dining room so that my clients who love to have dinner parties have an expansive dining room and a cozy sitting room. A much better use of the front-of-house spaces.
The photo shown above is a true, front-of-house living room, a long, narrow space that needed some structure. Kathleen created 3 separate spaces within the footprint: front entry (not shown), seating area around the fireplace, and a small table and chairs that can be used for breakfast or an intimate chat. This was a well thought-out plan for an awkward space which our clients instantly fell in love with.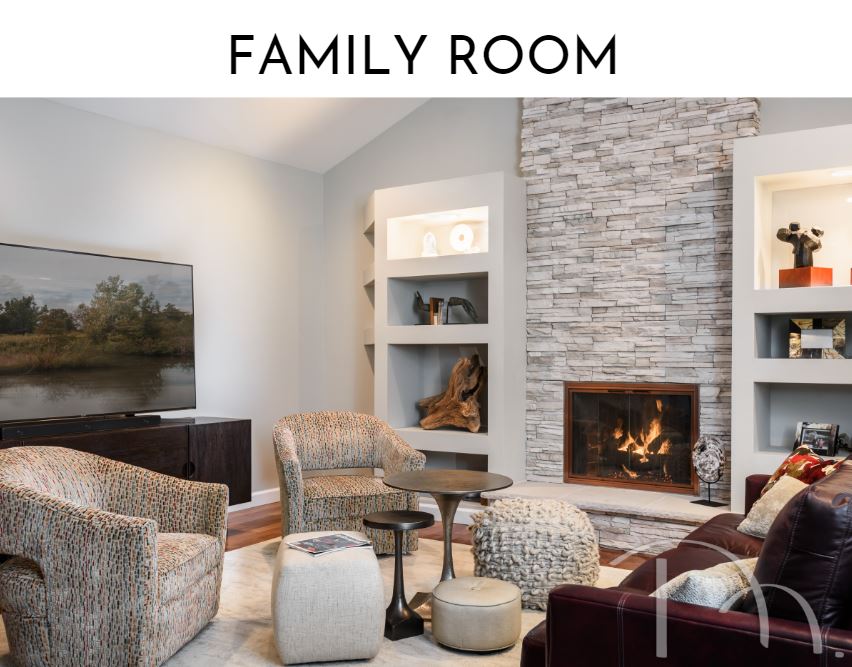 A family room is all about comfort and daily use. This is going to be the place you'll usually see the TV, and it can be a more casual space. This is often located closer to the kitchen than the living room. In old castles, this room was called the solar. This space was set aside for families and close friends only.
Family rooms typically have a much less formal atmosphere. They can be on the main level or lower level, although they're occasionally seen on upper levels in very large older homes.
The family room in the photo above came with a host of parameters. My clients wanted to be able to enjoy the TV and fireplace at the same time, have a spot for their son to do homework, the ability to enjoy snacks and also the functionality to entertain friends. This required careful consideration and planning to fulfill all of these needs. One of my favorite features of this room is the swivel chairs, which can face the sofa for conversation or swivel for TV watching.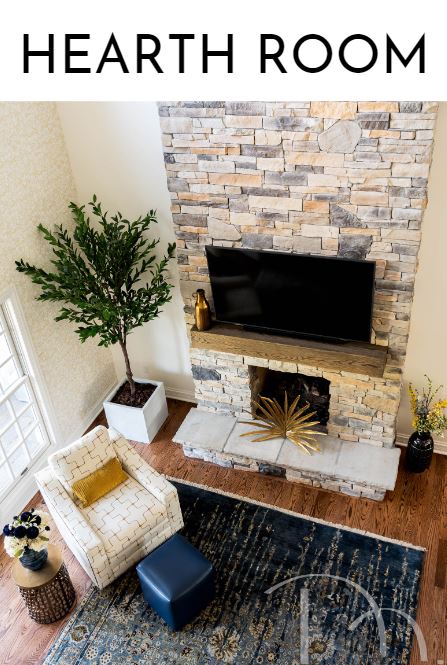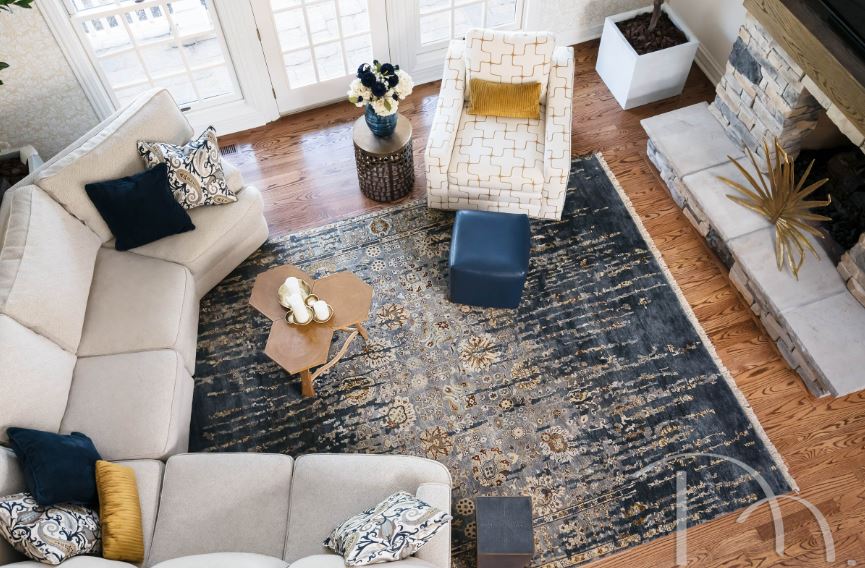 The hearth room, traditionally, was where food was cooked over the open fire. Today, hearth rooms are always connected to the kitchen, and (as you might have guessed) have a fireplace as the focal point. This room is often used as a place to gather or mingle close to the kitchen, where the center of activity is. It can be casual, and is intended for regular family use. Typically, the hearth room has a smaller footprint than the living room or family room.
The hearth room in this photo was a challenge due to a lack of wall space. One wall was all windows and doors, one was the fireplace and one was totally open to the kitchen. This gave us one wall for furniture but we needed lots of seating. We solved this problem with an angled sectional plus one chair by the fireplace. My client had never been happy with this room but it is now her favorite place.