Kirkwood Modern Farmhouse Kitchen & Breakfast Room
In desperate need of a new kitchen, my client thought she would have to use white cabinets because the space was so small and was worried she'd never have enough storage. By removing a half wall that existed between the eat-in kitchen and formal dining room, we created a spacious cooking and eating area that works well for both intimate breakfasts and dinner parties. Beautifully grained light wood cabinets are anchored by a dark hardwood floor, and a new pantry cabinet retrofitted so the top half is open from the side, allowed us to create a coffee bar close to the table. Other tight space solutions include a free-standing island that adds a chopping board and wine storage, clever chevron drawers in a corner cabinet and a banquette that comfortably seats eight—humans, that is. Food for feline friends is tucked below the banquette.
Photos by: Michael Jacob and Matt Hughes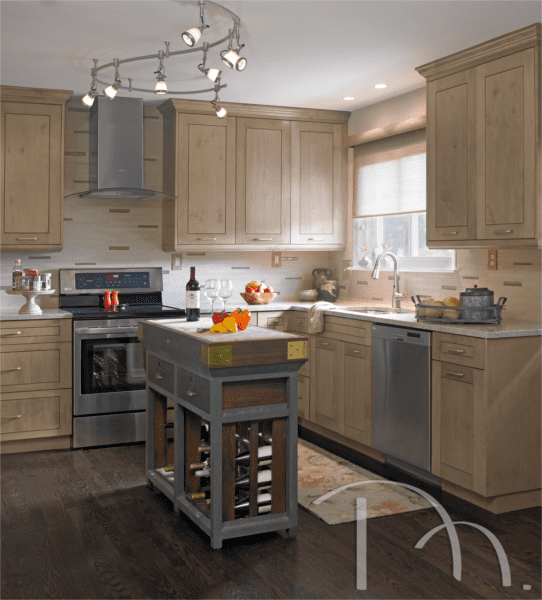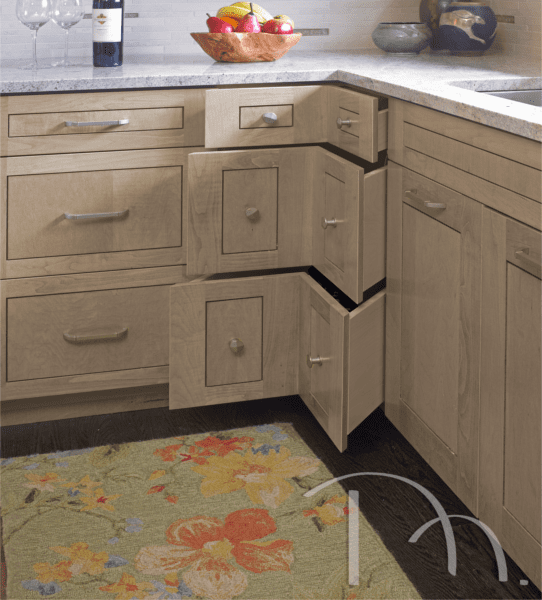 What they said
"One word, 'awesome,' describes my new kitchen and my experience working with Marcia. To me, the process was as important as the final results. I wanted to work with someone who would make it fun, and Marcia certainly did that. As soon as I saw the design Marcia sketched for my new kitchen, I knew I was working with someone special.
My 'must-have' was a cozy banquette, and Marcia delivered that and more, turning my small eat-in kitchen and dining room into one large room where friends can gather around my kitchen island or sit at the banquette and chat while I put the finishing touches on dinner.
What really amazed me was that Marcia wasn't done until all the finishing touches were in place, from the addition of coffee cups on the coffee bar to the little white ceramic vases with orange flowers she placed on the windowsill.
Every step of the process exceeded my expectations, and I couldn't be happier with my new kitchen. I highly recommend Marcia and her crew for any home design project, large or small." — S.H.