An awkward layout and unsuitable window placement were the challenges in this master bath remodel. By significantly rearranging work areas, adding a wall for a separate water closet, incorporating classic finishes and using hexagon shapes throughout the space, we created a functional and beautiful master bath for our clients.
Photos by: Alise O'Brien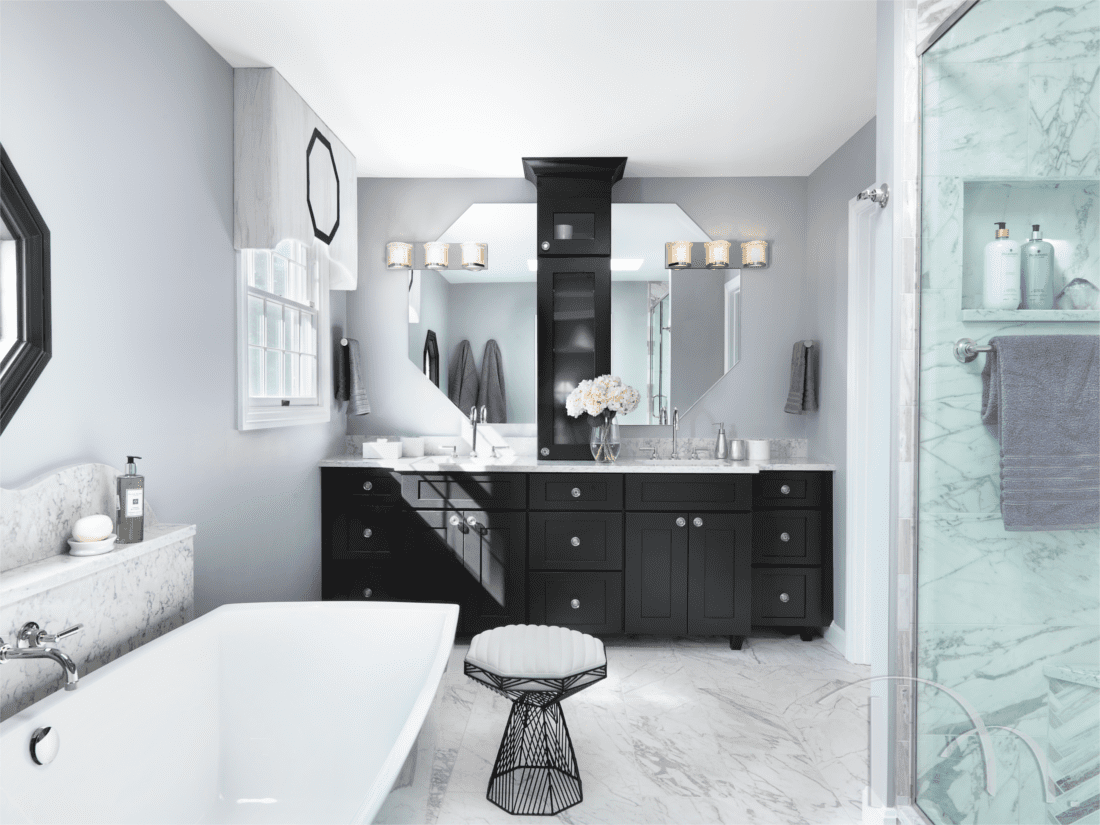 What they said
"I enjoyed working with Marcia on the complete renovation of our master bath. Her great design and understanding of our needs and style helped us love our spaces. We appreciated her knowledge, style and communication skills." — M.S.