This project, still in progress, is an extensive remodel with a second-story addition to a ranch home in Frontenac. On the first floor, Marcia created a contemporary powder room whose dark, rich color palette coordinates beautifully with the adjacent family room and is a glamorous and artistic exclamation point in this home.
In the family room, Marcia stained the existing dated paneling a deep walnut tone creating a moody masculine retreat. The tour de force in this space is the massive slab of gorgeous granite Marcia added to the fireplace, making it the room's focal point.
In the upstairs addition, Marcia gave the son's bath an earthy, sexy vibe—a sublime combination. Limestone on the floor and shower walls gives the room stability, while copper glass penny tiles add pizazz as an accent in the shower and on the entire vanity wall. The warmth, pattern and sparkle in the quartz countertop add to the sexiness of this space.
Marcia also transformed a plain Jane guest bathroom into a charming and feminine space, choosing pretty blue and green glass subway tiles, placed randomly on the wall and a stylized floral pattern on encaustic concrete floor tile. Sleek, contemporary gray cabinetry adds sophistication to this soft space.
This project is a work in progress! Come back in a few months for more photos as additional spaces in this home are lovingly restored and transformed.
Photos by: Karen Palmer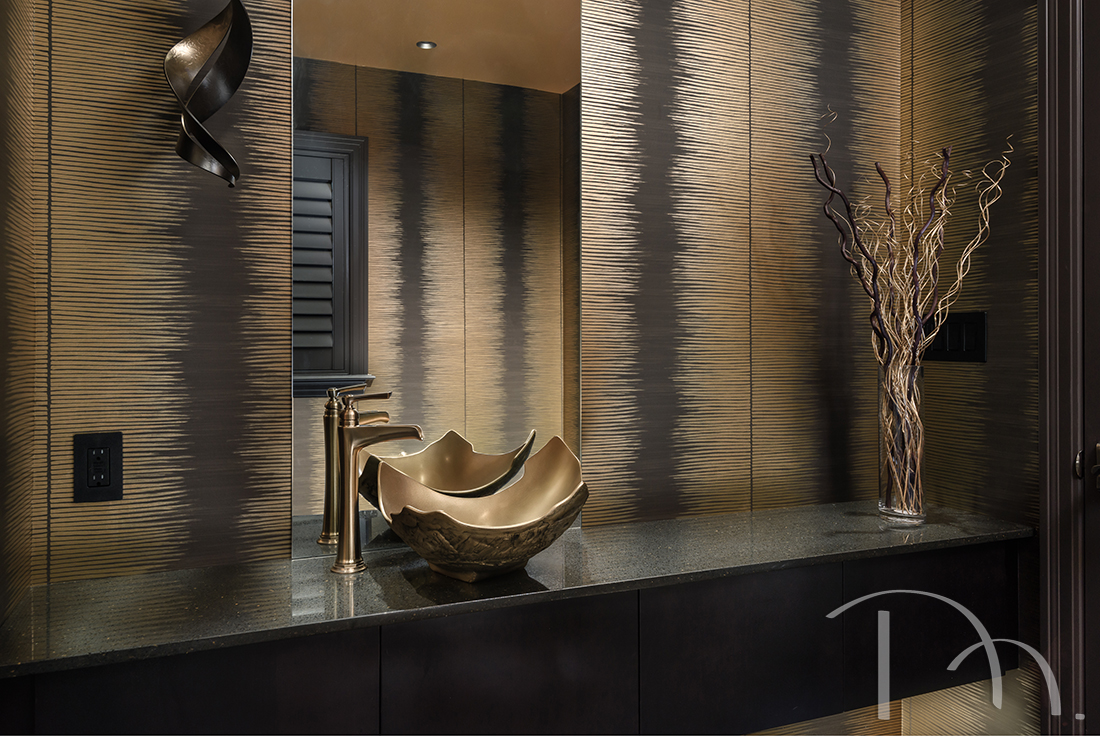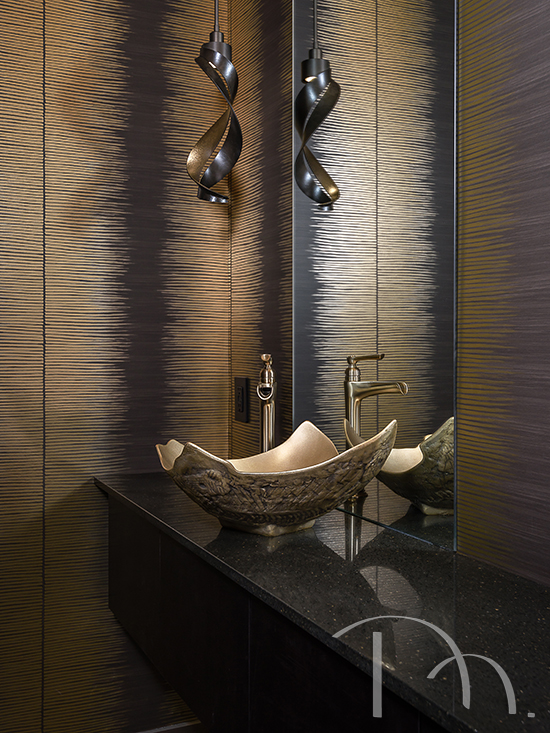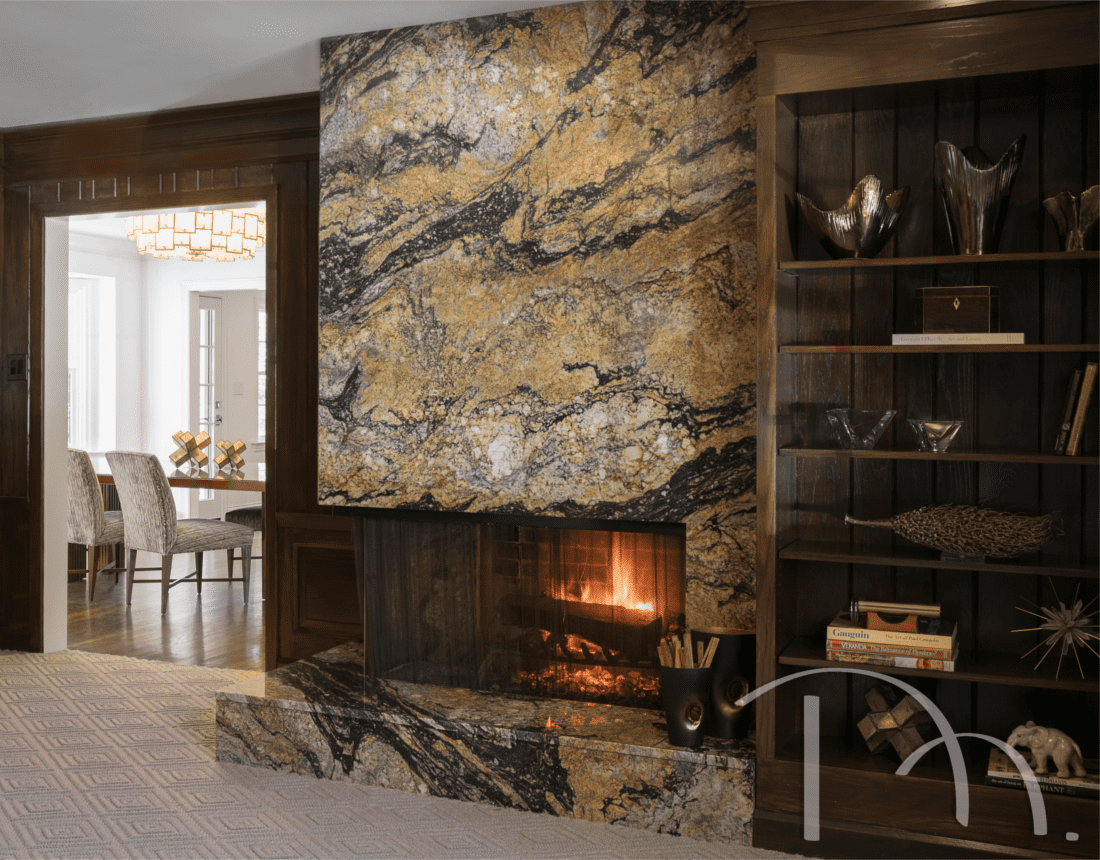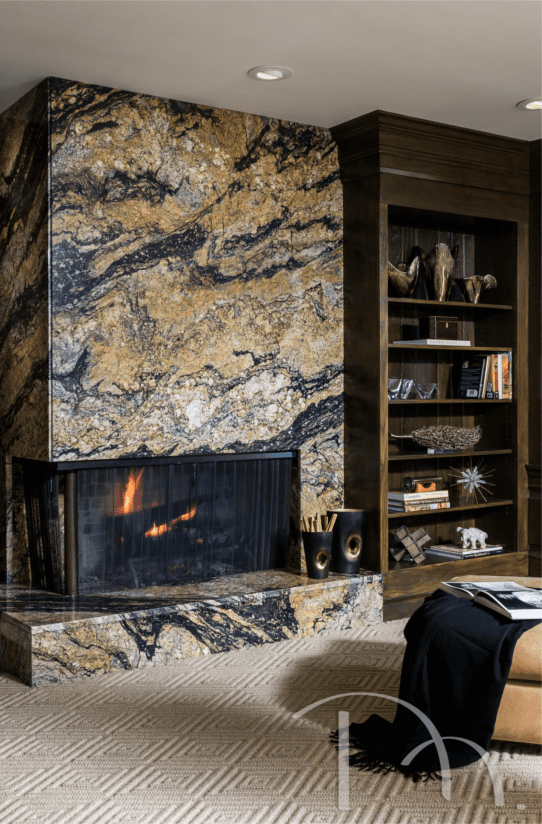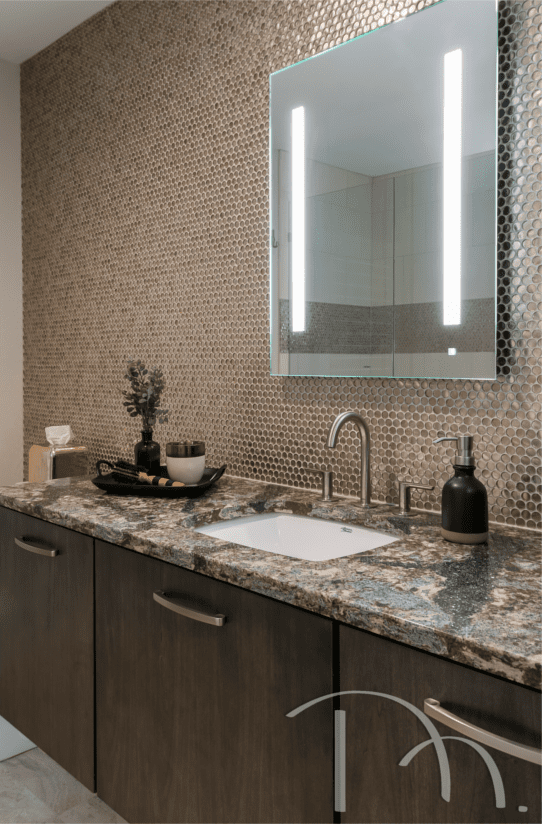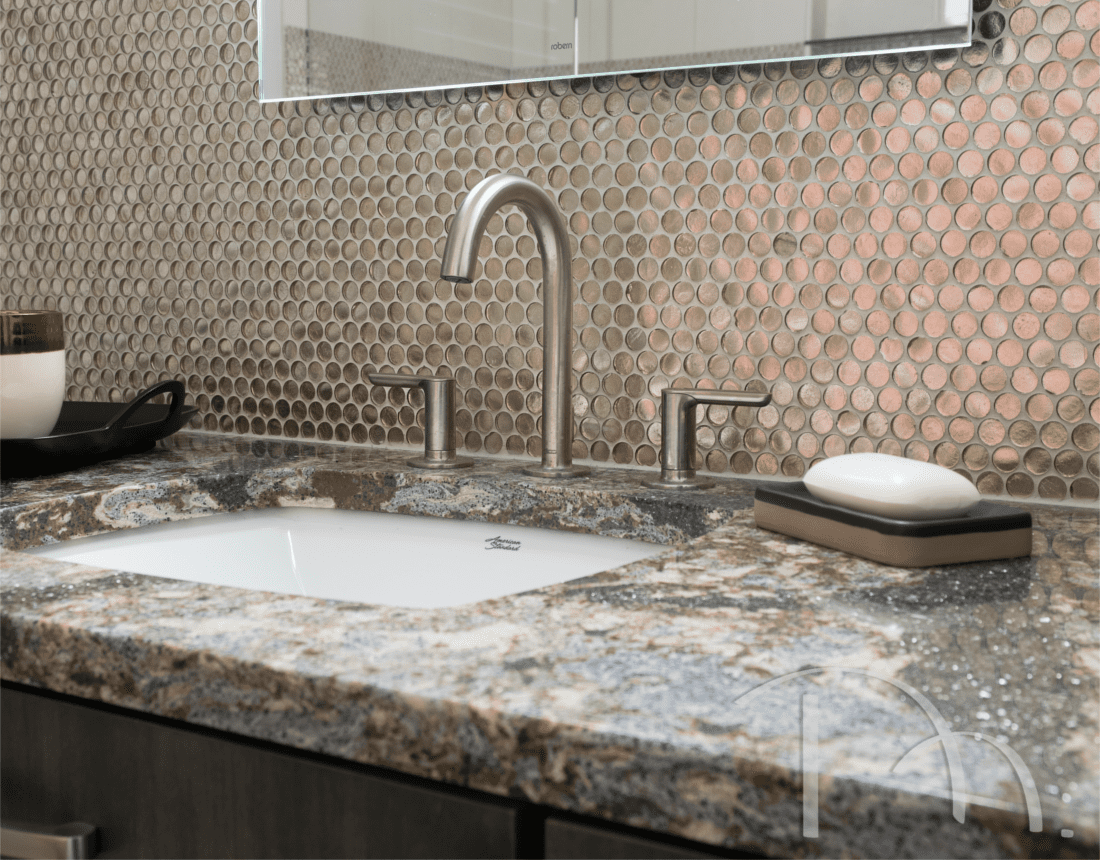 What they said
"You guys really did an amazing job on this project. Truly
created our dream home within the shell of this house."