 "The best rooms also have something to say about the people who live in them."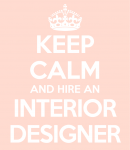 Thank you for your interest in Marcia Moore Design!
Simply enter your email address, and we'll send you a link to download the guide you requested, "What Do I Really Need from My Home". We hope this guide helps you decide what kind of interior will be the best fit for you and your family.
Of course, if you have any questions or are ready to start a project, please give us a call at 314.395.1114. We'd love to help you create the home of your dreams.