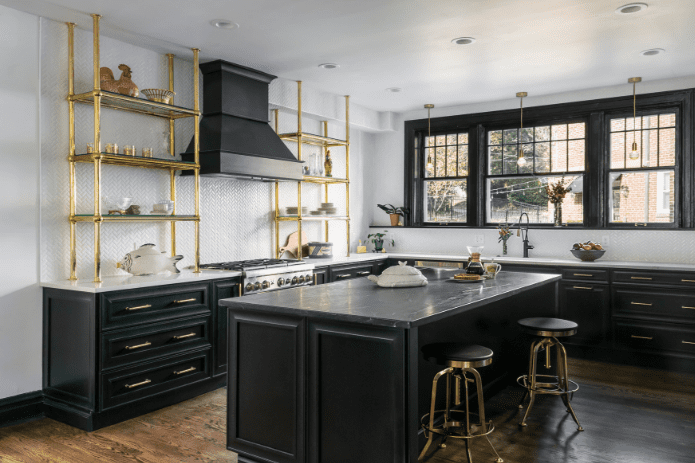 As we welcome a brand new year, I thought it might be fun to share with you some of my favorite projects from 2018. Every one of our clients comes to us with their own unique design dreams, visions and hopes. It is truly our privilege to work a little Marcia Moore Design magic and help make those dreams come true. Here are a few ways we created magic in our clients' homes last year. We are excited and ready for new design challenges in 2019!
PENNY TILES, PRETTY PLEASE?
DREAM: We fell in love with this penny tile. Can we find a place to use it?
COME TRUE: No problem – and let's make it an entire wall that highlights the color in this fabulous granite countertop we chose.  We'll use it as an accent in the shower too and repeat the circle in our plumbing fixtures.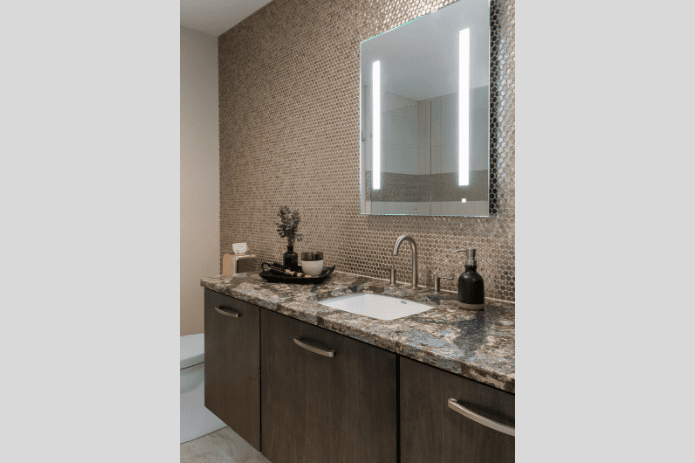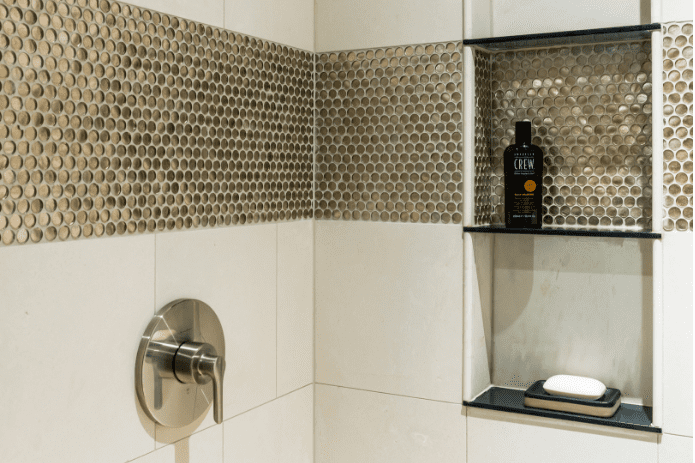 DREAM: This bath is so dark and dreary.  We want to lighten it up and make it happy!
COME TRUE: Let's start with a happy floor and use that as our color palette–pale gray, green and blue, with scalloped acrylic accents.
DREAM: I saw this awesome hanging chair online. I have to have one! But where?
COME TRUE: Let's put it in the sunroom where you can pretend you are outside while you swing.