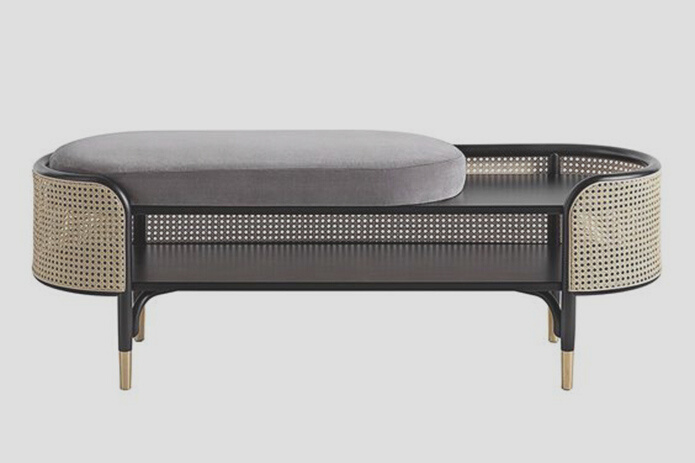 Nothing says "summer" quite like laid-back wicker. Yep, that 1970s staple in the design world is weaving its way back into fashion in a big beautiful way.
I know what you're thinking! "Wicker? Really? Isn't that the stuff that lived in all its glory on my grandma's porch, all curly wurly with faded floral cushions?" It's so old-fashioned." Au contraire! Today's woven wicker wonders are beautifully reinvented and are having a big time design moment. The organic, textural beauty of wicker is versatile, classic and timeless, making it just as popular today as it was oh so many years ago.
Aren't wicker and rattan the same thing?
Actually, no. Wicker itself isn't a type of material but refers to the technique or process of weaving and bending strips of wood or grass into furniture shapes. Rattan is one of several natural fibers, including cane, bamboo, bentwood, willow, banana leaf and seagrass that are used in this process.
While wicker continues to be popular in tropical locales and a choice material for patio furniture everywhere, we are seeing a resurgence of it as indoor furniture and accents. Still classic, but totally modern, chic and sophisticated, the gorgeous, fluid shapes have us obsessed.
Check out these fantastic woven wonders that thankfully leave Grandma's woeful wicker in the dust.
I've also thrown in a few fun facts about wicker that you can throw around at cocktail parties. Because everyone talks about wicker at cocktail parties. 😉 Source
What about you? Any of these woven wonders strike your fancy? We would love to help you find one of these beauties for your home! Give us a call at 314.395.1114 or click here to send us an email.
And remember, we don't have to come to your house to help you make design decisions. We're still fully functioning and can totally get your project off the ground while we're all social distancing. In fact, right now, for a one-time, flat hourly fee, we can do a virtual consultation with you over Zoom, Skype or FaceTime. Call us at 314.395.1114 for more information about our new SIMPLY THE BEST VIRTUAL DESIGN SERVICES.
Stay safe and healthy everyone!
P.S. SUBSCRIBE to receive our latest post each week directly to your inbox.
P.P.S. CLICK HERE to check out our portfolio. We recently uploaded several new projects that we're super excited about.
Here are a few more posts you might enjoy!