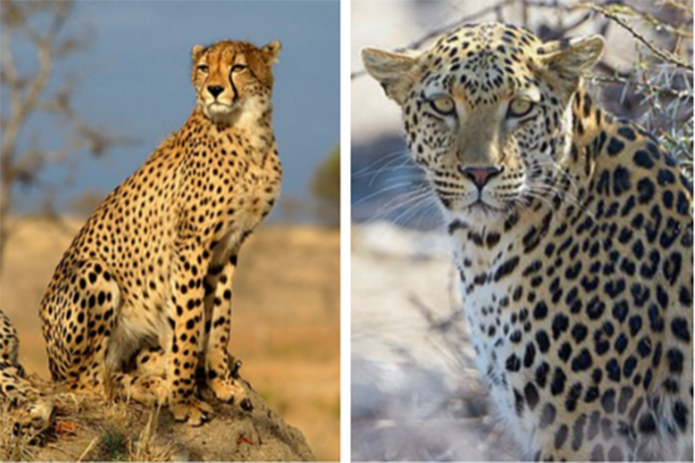 So today I'd like to talk a little bit about animal prints; specifically cheetah and leopard. What are your thoughts? Are you an "absolutely" or a "no thanks?" I am definitely an ABSOLUTELY! In fact, these classic and cool prints are some of my favorites. I wear them, eat on them, sit on them and walk on them. They look great in all colors and in all fabrics, from casual denim to dressy velvet. They add sophistication, whimsy and a sense of exotic chic to a space all at once. Even just one pillow or accent chair in a striking animal print can change the whole feel of a room.
Cheetah and leopard are not the same, though, and many people get them confused. Can you "spot" the difference? (sorry, had to say it).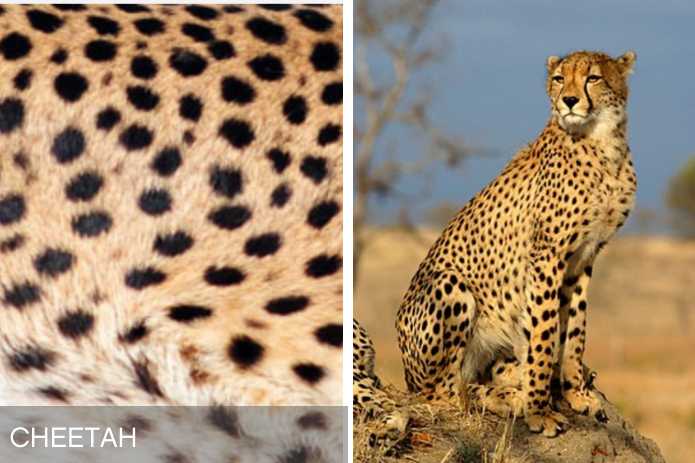 A cheetah's spots are single and black and separated from each other on the cat's body.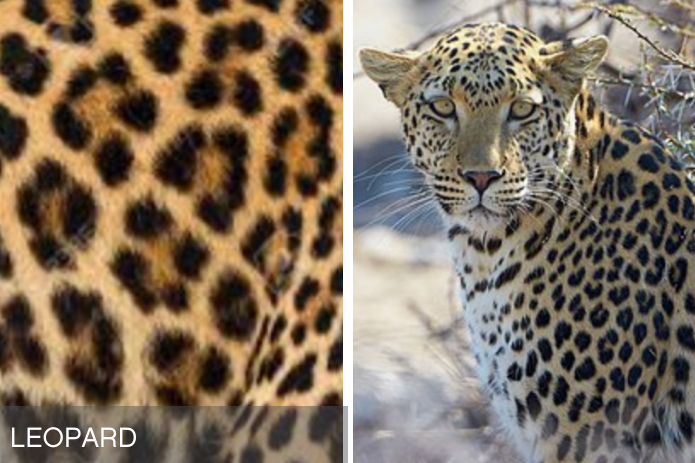 A leopard has smaller irregular shaped black spots that group together in circles to form rosettes.
Designers have been using cheetah and leopard prints for ages. Two of the most influential designers of all time, Elsie de Wolfe and Madeleine Castaing, were well known for their use of animal prints. In the 1920s and 1930s, Elsie, often touted as the "first interior decorator," boldly mixed these classics with Chinoiserie and French antiques. Madeleine, who died in 1992 at age 98, was a French antique dealer and interior designer who fearlessly used animal prints in her decoration (she felt it hid muddy footprints).  She often paired it with what came to be known as Castaing blue, her signature turquoise.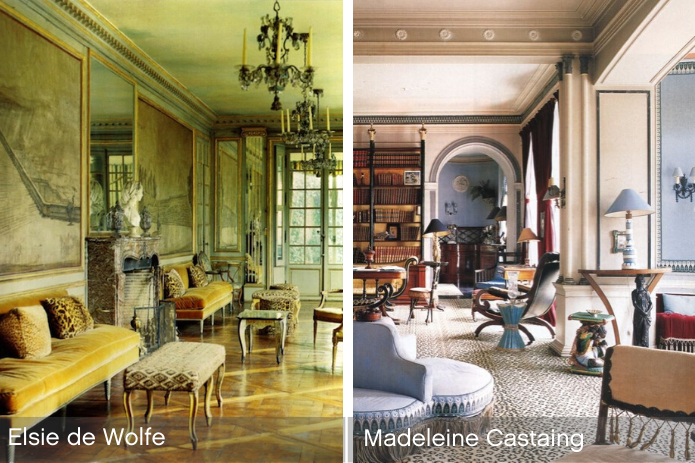 The interior of Elsie de Wolfe's home in Versailles and the main salon at Lèves, Madeleine Castaing's country home.
Whether formal or contemporary, dark or light, chairs with cattitude are pretty awesome.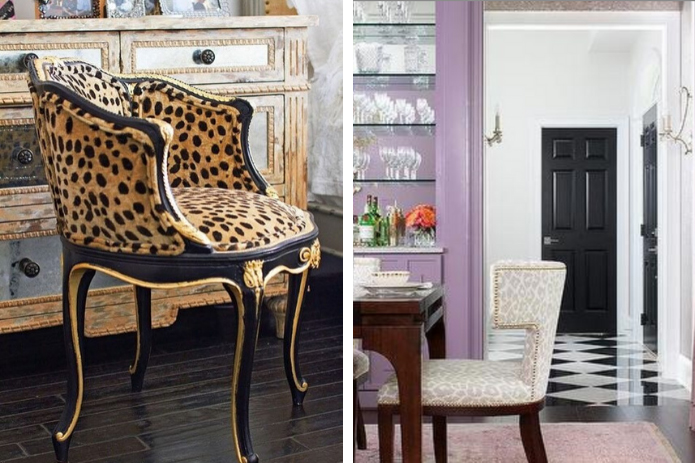 A little leopard goes a long way to make a big style statement in this room,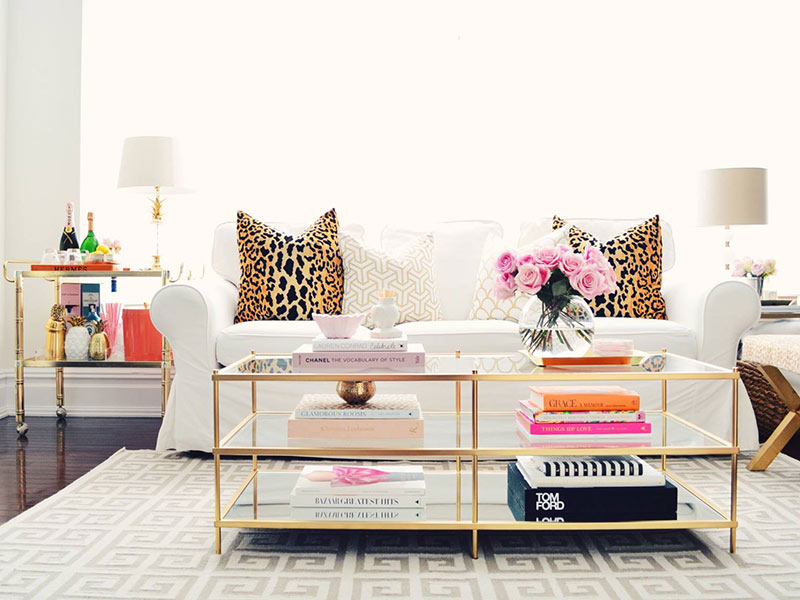 Feeling really brave? Add some accent chairs to the mix and sneak in a little tiger print, too.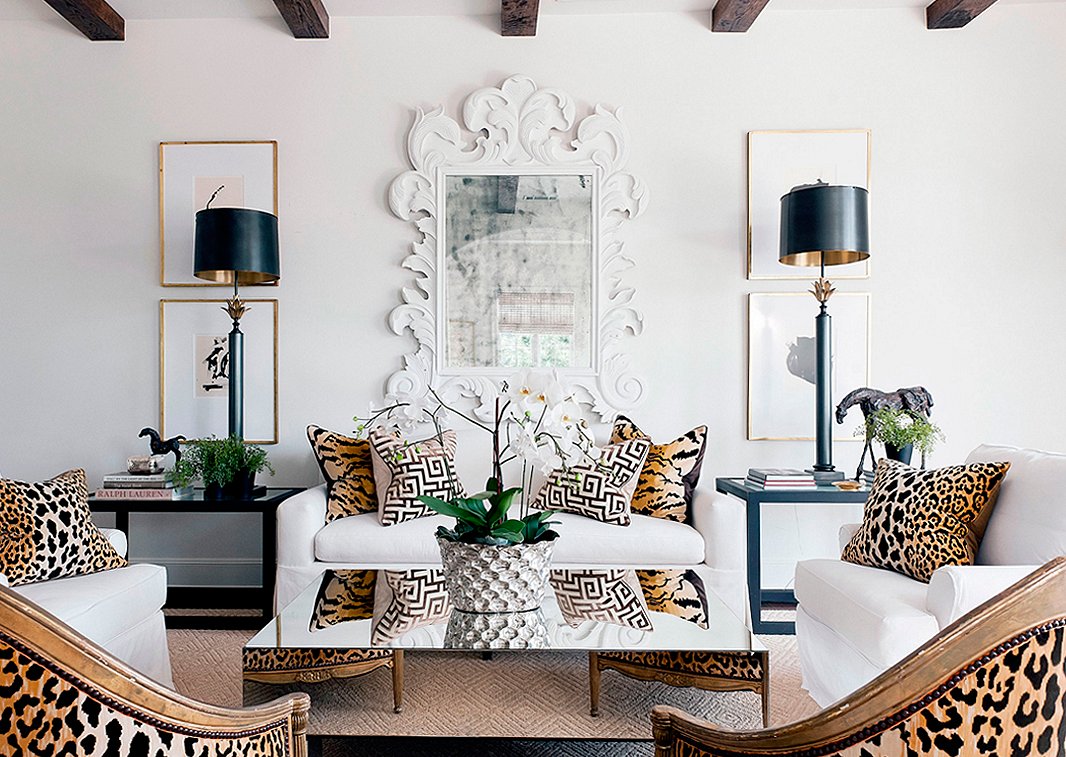 Leopard print makes a showstopping stair runner or climber 😉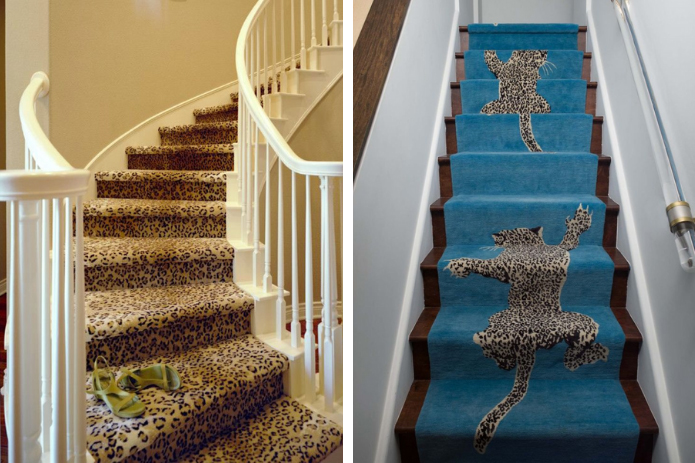 Here are a few cheetah and leopard fabrics, rugs and even a wallpaper I'm loving right now.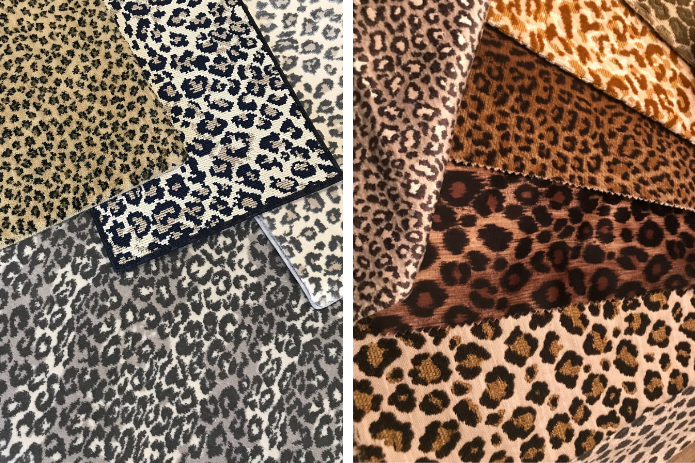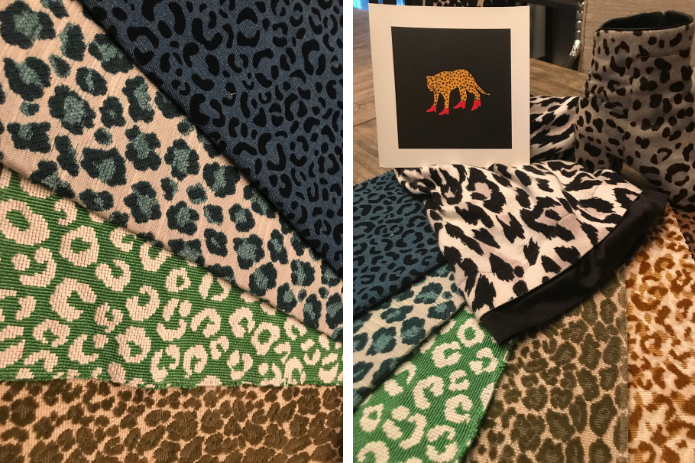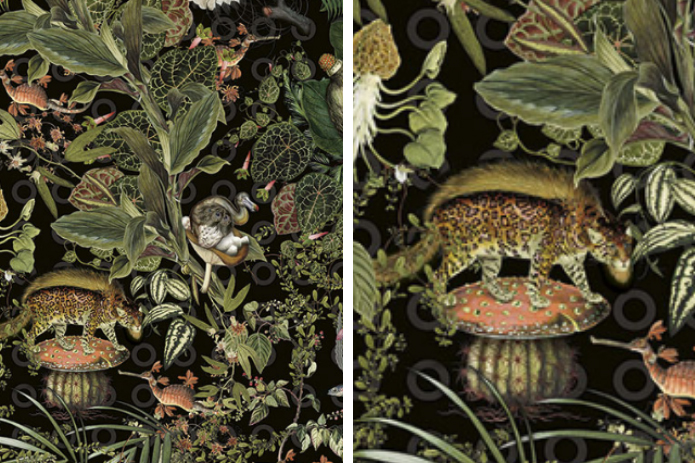 Of course I'm not just about interior design (well really I am), but I also love a punch of animal magnetism in my fashion and on my table, too. These booties from Cole Haan are one of my favorite accessories. And my fine china? You guessed it: cheetah. It's actually called Casablanca, and it's from Christian Dior. No boring dinner parties at my house.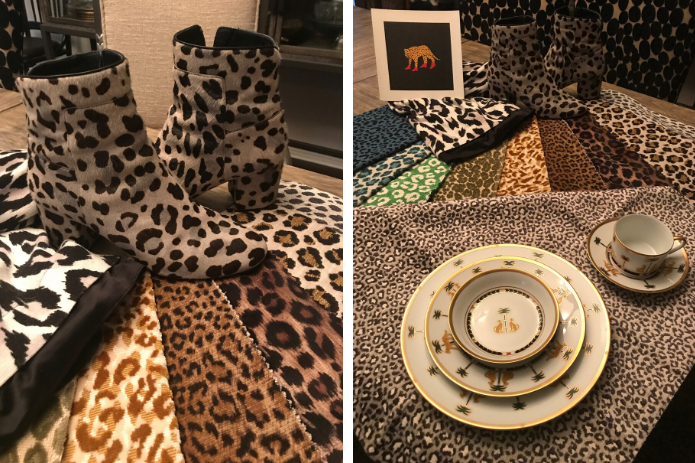 So there you have it. My thoughts on cheetah and leopard prints. I'm afraid my love for them will never be tamed. What about you? Do you have a love affair with animal prints? If you do, give me a call at 314.395.1114 or CLICK HERE to send me an email. I can help you use cheetah, leopard or any animal print to purrrfection in your home.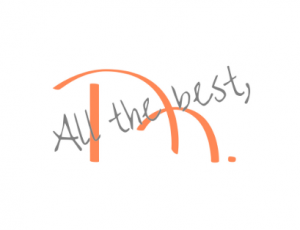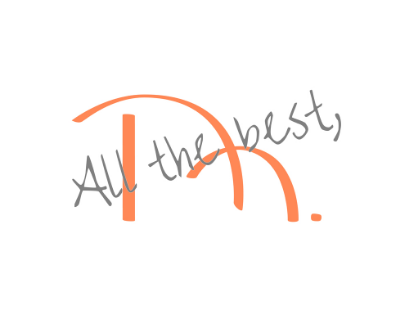 P.S. CHECK OUT OUR PORTFOLIO
We encourage you to CLICK HERE to check out our portfolio. We recently uploaded several new projects that we're super excited about. And if you're curious about our design process? CLICK HERE.
P.P.S. SUBSCRIBE TO MY BLOG
When I decided to create my blog, "all the best, m", I envisioned a creative space that really pushed the design envelope and offered aspirational and inspirational content you wouldn't find anywhere else.
Much more than just a place to find design tips and learn about what fabrics are hot this year, the stories you'll find on "all the best, m" should make you excited about design and all of its possibilities. It should help you think outside that proverbial box and open your eyes to how great design can change your life.
Sound good? You can subscribe on the blog to receive my latest posts each Wednesday, directly to your inbox.
A FEW MORE POSTS YOU MIGHT ENJOY!