Southridge Glass House | Designed by William Cody | Photo by James Haefner | Wallpaper 
We are interrupting our regular scheduled programming this week to bring you the following important announcement:
MODERNISM WEEK IS NOW MODERNISM MONTH!
AND THIS YEAR YOU CAN ENJOY THIS SPECTACULAR AND MUCH ANTICIPATED YEARLY EVENT FROM THE COMFORT OF YOUR OWN HOME.
That's right, Modernism Week, like everything else in our lives right now, is virtual.
So, if you are in need of a vacation, a little escapism, this blog is for you. Shake up a martini, get out your best set of pearls and white gloves, sit back in your favorite chair and enjoy the show, coming to you straight from fabulous Palm Springs, California!
For those of you who don't know what Modernism Week is (seriously, have you been living under a rock??) here's the skinny:
First,

it's going on now

!

The

virtual event started

February 1 and runs through February 28.

It will feature more than

25 newly created programs

specifically for the Modernism Week Online Experience, available for on-demand streaming throughout the month. In addition to these programs, an

online auction

will feature unique architectural experiences and specialty items not typically available to the public.
Modernism Week is a California non-profit organization whose signature event is held each February in Palm Springs. It is a celebration of midcentury modern design, architecture, art, fashion and culture and typically features more than 350 events, including home and garden tours, films, lectures, parties, live music and more.
Modernism Week is

also a charitable organization

, providing scholarships to local students pursuing college educations in the fields of architecture and design; as well as supporting local and state preservation organizations and neighborhood groups in their efforts to preserve modernist architecture throughout the state of California.
This year, in response to the pandemic, the party is going virtual, and you are invited to participate right from your own home. Just CLICK THIS LINK to

LEARN MORE

 

about each virtual event and to

BUY TICKETS!

Yes, it will cost a little to purchase "tickets" to each event, but when you consider what you didn't have to buy (airplane tickets, a hotel room, rental car and lots of meals) this is the best cheap staycation ever.
A second segment is coming up in April, dedicated to more physical events. CLICK HERE to

LEARN MORE

about what you have to look forward to come spring and to

BUY TICKETS

for the in-person events.
Now, before I give you a sneak peek into a few of  the beautiful midcentury homes you'll visit on your virtual tour, here's a little primer on what Midcentury Modern style is all about.
WHAT IS MIDCENTURY MODERN STYLE?
Midcentury Modern is an architectural and interior design style that was very popular from the 1930s through the 1960s and is still popular today. Most midcentury modern homes showcase three predominant characteristics: a clean, minimalist aesthetic, an emphasis on bringing the outdoors in and the presence of angular structures. Materials such as glass, metal, vinyl, plywood, Plexiglass and Lucite are widely used, as well as a range of colors from neutrals to bolds and a graphic use of black and white.
Famous midcentury modern architects/designers include Charles and Ray Eames, Eero Saarinen, Florence Knoll, Hans Wegner and Ludwig Mies Vander Rohe just to name a few. If you don't know their names, you might be more familiar with the furniture items they made iconic:
The Eames Lounge Chair and Ottoman are probably the most iconic and recognized representations of midcentury organic modernism.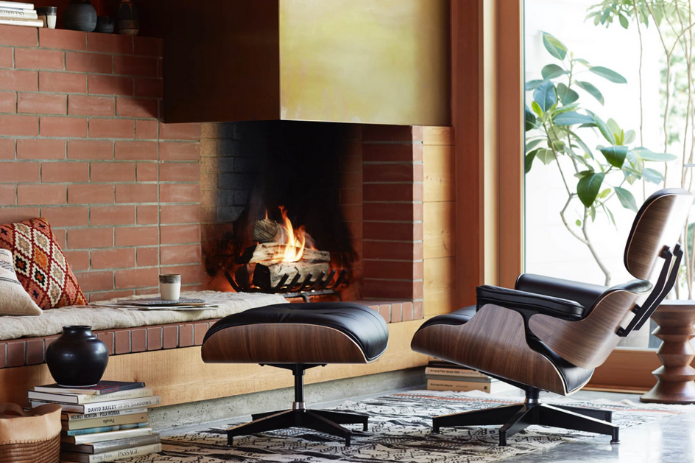 Eero Saarinen designed the St. Louis Arch. He also is famous for his iconic Tulip Table, with its pedestal base, which was Saarinen's solution to "clear up the slum of legs," underneath a table.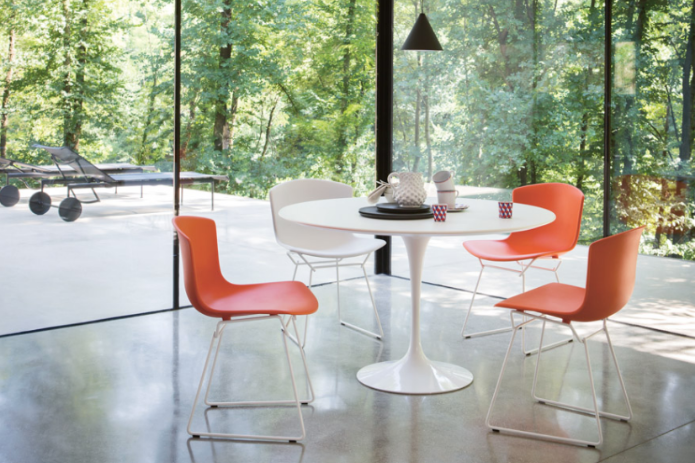 Hans Wegner's "wishbone chair," inspired by portraits of Danish merchants seated in ceremonial chairs from the Ming Dynasty, is one of the Dutch designer's most famous.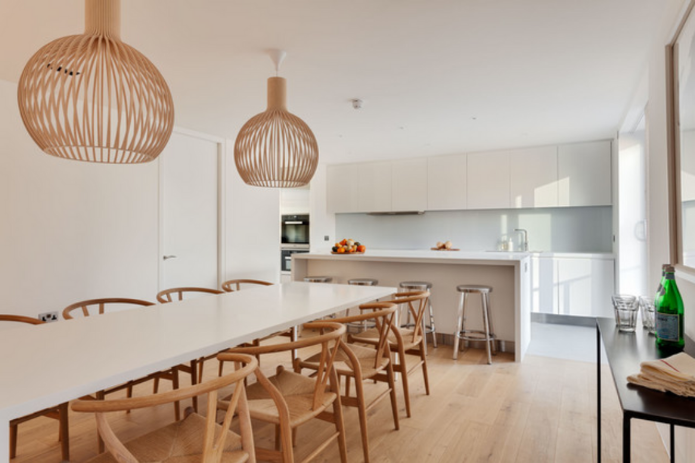 Florence Knoll humbly referred to her furniture designs as the "meat and potatoes," filler among the standout pieces of designers such as Saarinen and Ludwig Mies Vander Rohe, however, with her attention to detail, eye for proportion, and command of the modern aesthetic, many of her designs have become as revered and celebrated as those of her colleagues. This sofa and chair design was one of her most famous.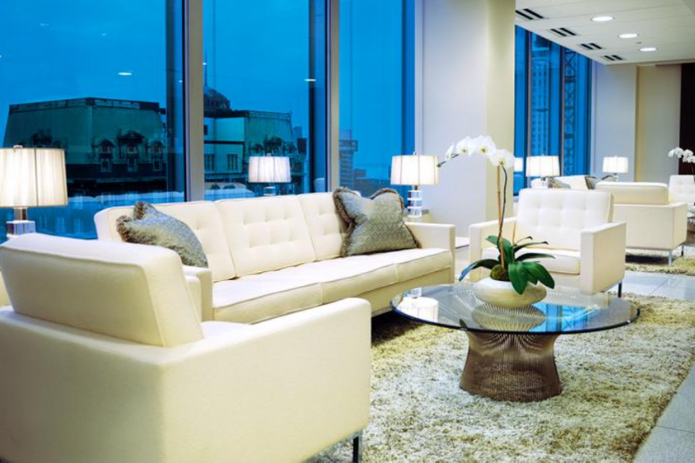 The Barcelona Chair is one of celebrated architect Ludwig Mies Vander Rohe's most crowning and iconic achievements in furniture design.
Okay, now that we have a little background on the Midcentury Modern style, let's take a look at a few of the homes you'll be visiting via video on your virtual tour in Palm Springs! (Photos via Wallpaper)
I love the piano amongst the grasses!
Designed by William Cody | Photo by James Haefner
Aluminaire House | Chuey House 
Skinny stilts holding up a large second floor with angled walls–you have to see the photo of the Aluminaire House to know how this all works well.
The Interplay of sharp angles on Chuey House reflected in the pools of water is perfection.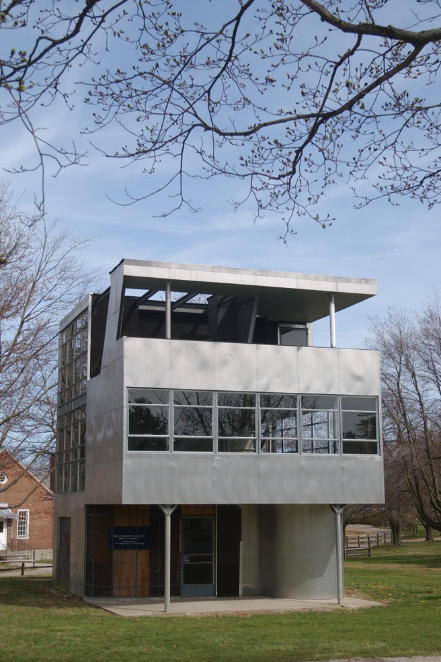 Designed by Albert Frey + A. Lawrence Kocher | Photo by Michael Schwarting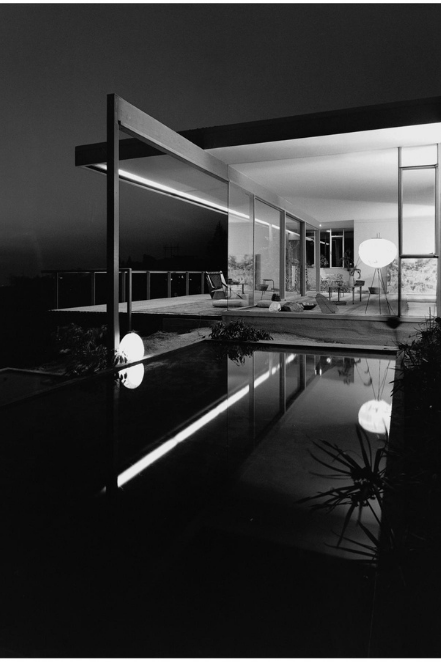 Designed by Richard Neutra | Photo by Julius Schulman
Oh the glass block silo is to die for! My favorite!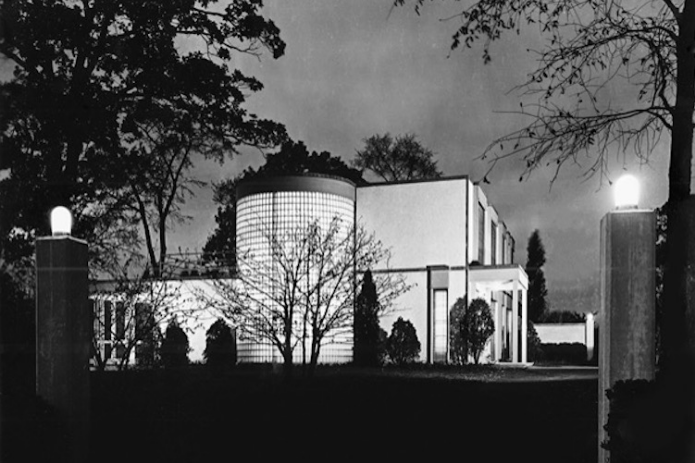 Photo via Chicago History Museum, Heinrich Blessing Collection
Being inside, protected from the elements, but totally immersed in nature, is the best of both worlds.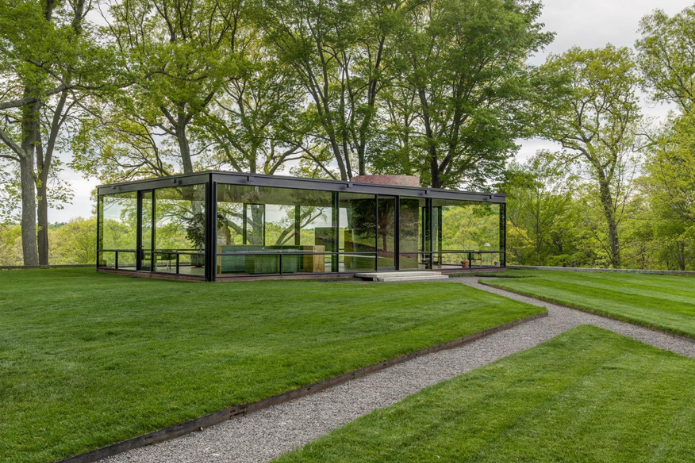 Designed by Phillip Johnson | Photo by Michael Biondo
I hope you've enjoyed this little sneak peek into Palm Springs Modernism Week (Month)! And if you're into midcentury modern design, that you'll grab a ticket and experience this fantastic event. I know I will!
We'll be back next week with a post about the interior design trends that are hot in 2021 and let you know which ones are not!
Please give us a call at 314.395.1114 or CLICK HERE to send us an email if we can help make your design dreams come true.
We're back running full speed at Marcia Moore Design, but if you still prefer to work virtually, we understand and can do that, too. Whatever works best for you and makes you the most comfortable is great with us.
Stay safe and healthy,
Here are a few more posts about designs styles you might enjoy!