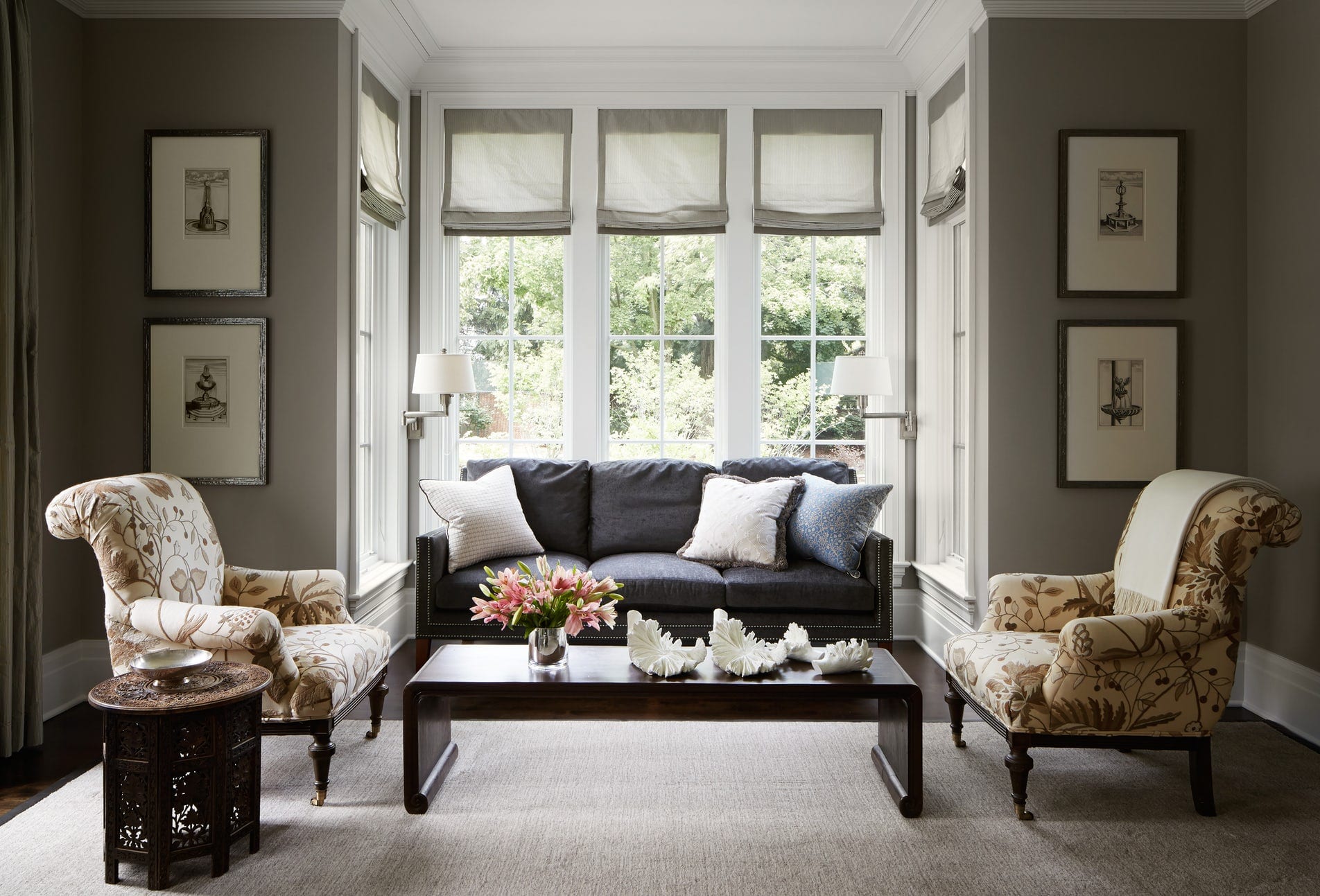 February can be a pretty "gray" month. Snow turns to slush, the sun refuses to shine, the skies are bleak and cloudy, and all we can think about is spring. Gray isn't all bad, though. In fact, it's been the most popular color for interiors for a long while now. But this year, the tide is turning for gray. Warmer French Greys or Greiges (a mix of gray and beige) are replacing cooler tones, and I think it's a really nice change of pace.
For those of you who love gray, don't despair. We're still talking gray here, but for those of who you think gray is passé, the warmer tones lean a little more toward beige; think a nice transition from cool gray to taupe. Interior colors across the board are warming up in 2019, leaving the cooler, sterile minimalist neutrals behind.
Warm gray plays beautifully with color (also trending this year) and complements a rainbow of hues. It's the perfect neutral for a cozy, soft, elegant room, is equally at home in a rustic hygge space (another design trend) and makes the elements of an Art Deco room pop.
Cool grays have been popular for so long that it was honestly difficult to find photos of amazing warm gray rooms. But hopefully all that will change now that gray is warming up.
Nevertheless I've rounded up a few inspirational rooms that wear warm gray very well on walls, in fabric, wallpaper, carpet, tile, stone…even on the ceiling.
Benjamin Moore has named Metropolitan AF-690 as its 2019 Color of the Year. Metropolitan is a great neutral for weaning the world away from gray. It's soft and warm with just a hint of color. The perfect base for the neutral room shown here—notice how the white stands out against it.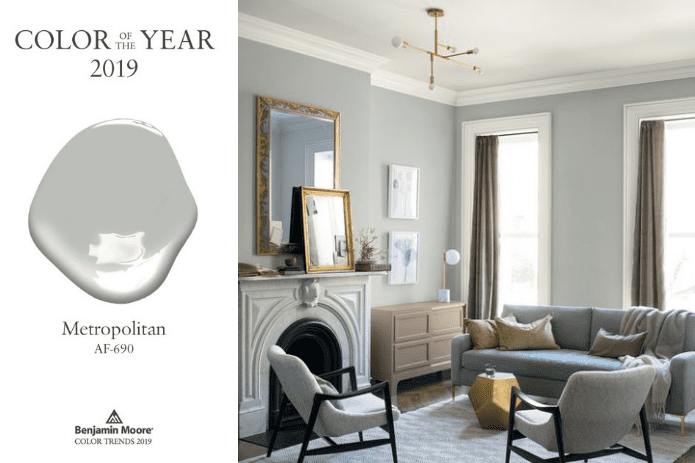 Warm gray forms a gorgeous backdrop and is the height of luxury in these formal spaces.
Textured dark warm gray tile is awesome as a backsplash and is beautiful paired with the lighter warm gray concrete on the wall and floor in this more contemporary bath. The warm gray tub surround and vanity tub are pretty finishing touches, too. And how gorgeous is this wall of shimmering silver gray subway tiles in the photo on the right!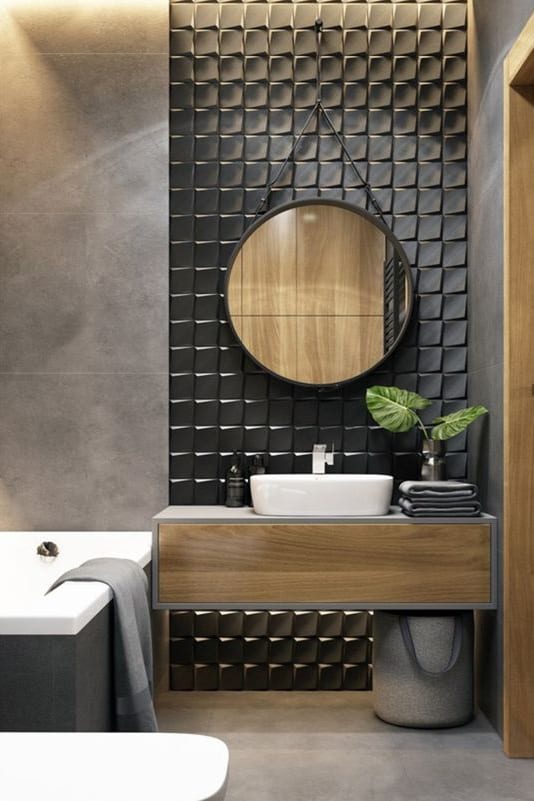 What can I say? Gray kitchens are sexy; especially if the gray is as warm and inviting as in these photos. And don't you just love the brass hardware against the warm gray cabinetry in the second photo? Stunning.
Cozy up and look up to accents of warm gray!
Beautiful patterned and textured wallpaper in warm gray is a stunning alternative to paint.
It's all in the details. (And isn't that beverage trough amazing?)
Showstopping natural stone in shades of warm gray take these beautiful bathrooms to the next level.
So what's really the difference between cool grays and warm grays? Cool grays have more blue undertones, while warm grays are grounded in yellow and brown.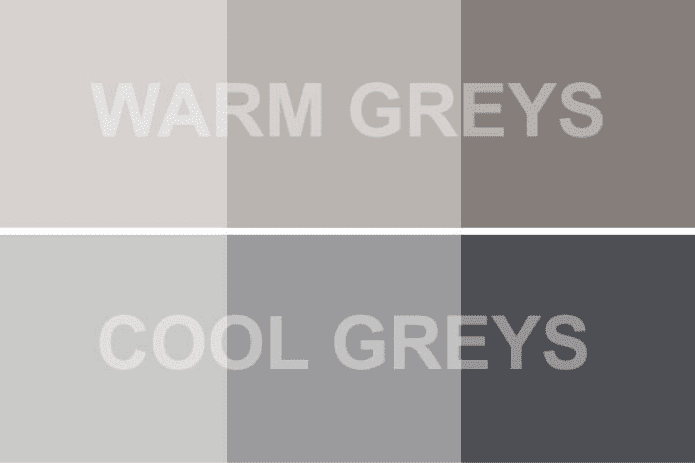 And finally, warm gray really wraps this room in coziness. Kinda want to sit in here on a cold gray February day, don't you?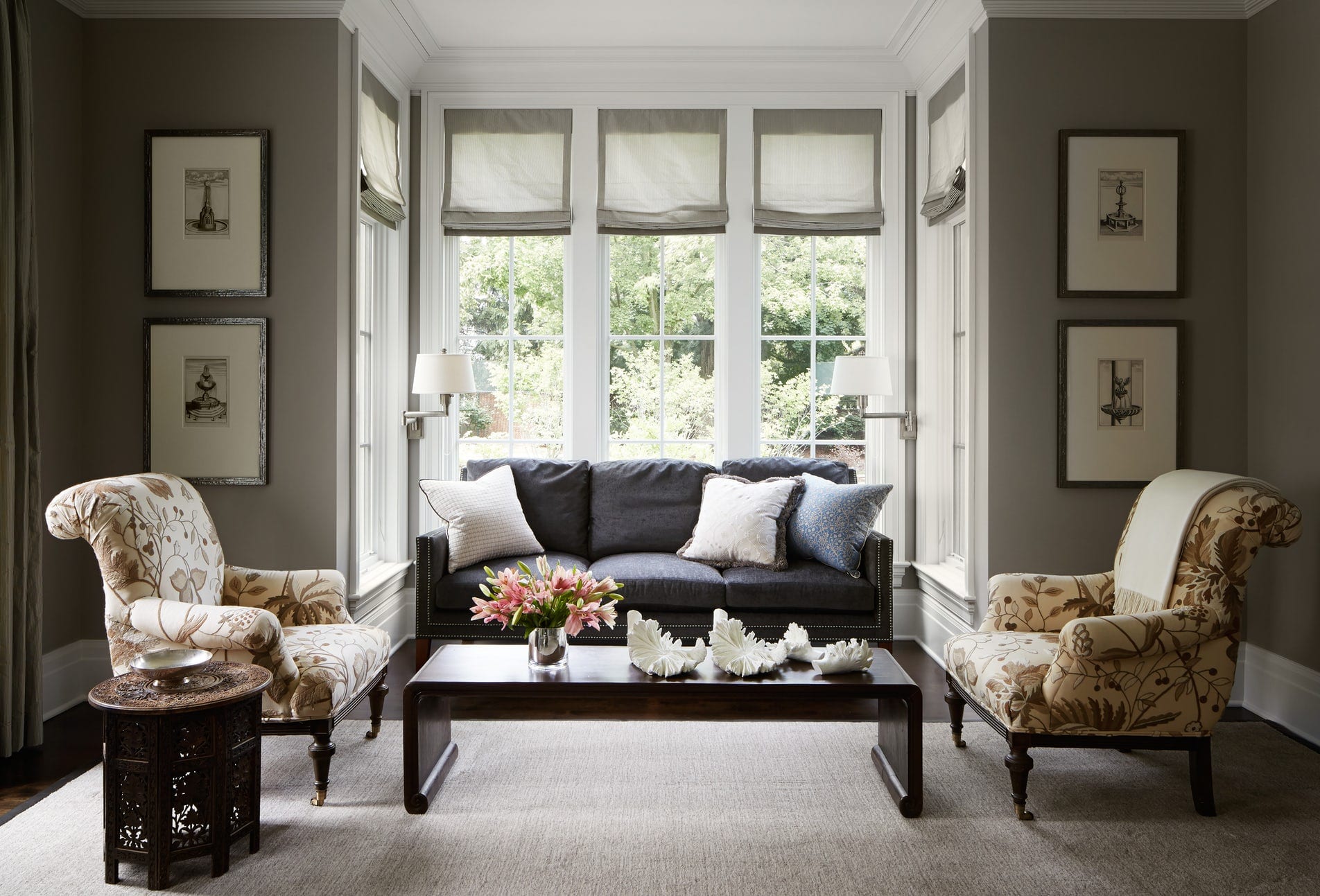 So is gray okay? Or merely passé? Do you like the warmer tones of this most popular hue? Or do you prefer to play it cool? Let us know in the comments below. And if we can help you go gray (your house; not your hair), give us a call at 314.395.1114 or CLICK HERE to contact us. We'd love to help you warm up or cool down; whichever gray you like best.