Nothing can change a room faster and more dramatically than paint. Whether you love bold, bright color or tend to embrace softer, more neutral hues, paintcan be transformative. Just a few creative brush strokes can take a space from ordinary to extraordinary. In celebration of Sherwin William's National Painting Week, which starts Friday, I thought I'd share with you 4 ways I have used paintto make a style statement in my clients' homes.
Faux Fabulous
Decorative paint finishes are a classic way to add texture and interest to your walls and ceiling. From understated glazes which create greater depth, to elaborate murals and illusionary tromp l'oeil, to paint treatments that mimic marble, suede, wood, metallic or stone, faux painting is where function meets artisanal style.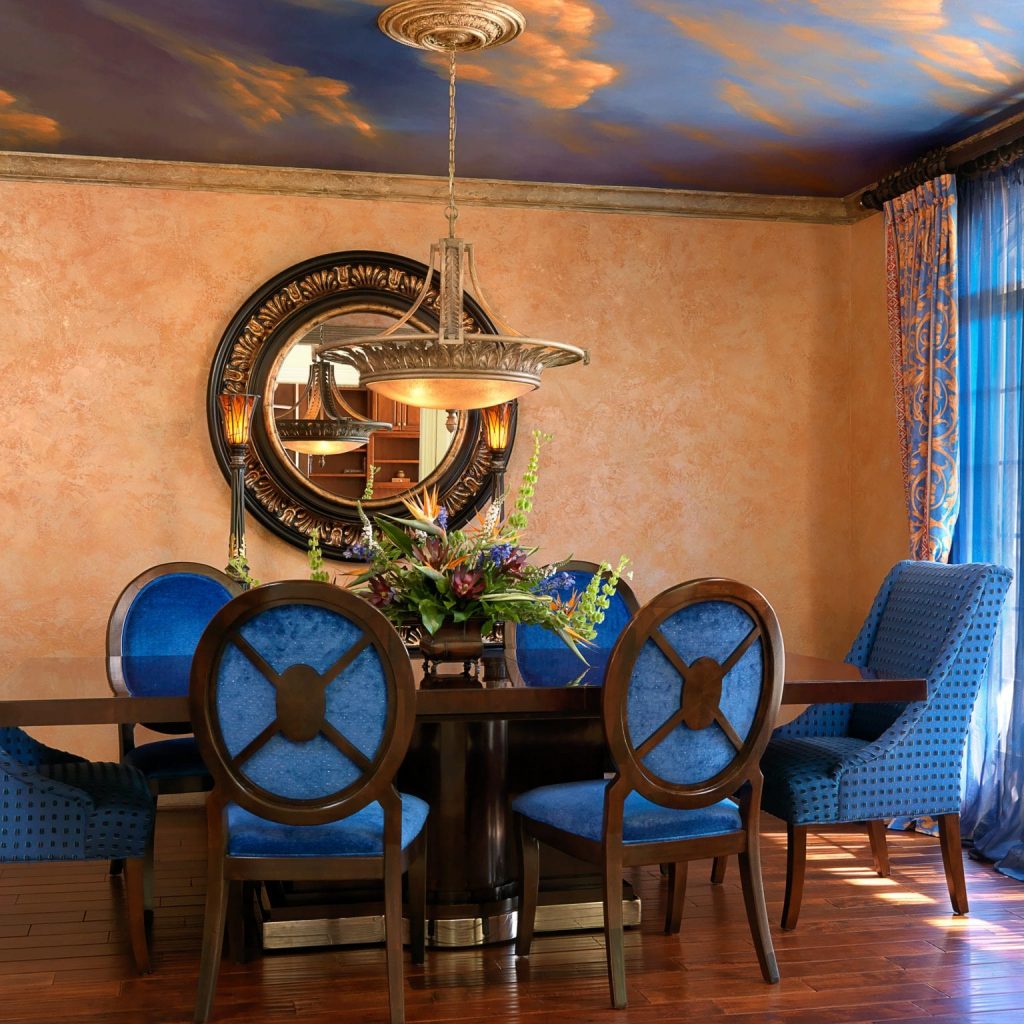 Color Splash
Sometimes all a space needs is a pop of color to bring out its personality and awesomeness. This hearth room is the perfect example of a wonderful gathering spot that just needed to find its voice.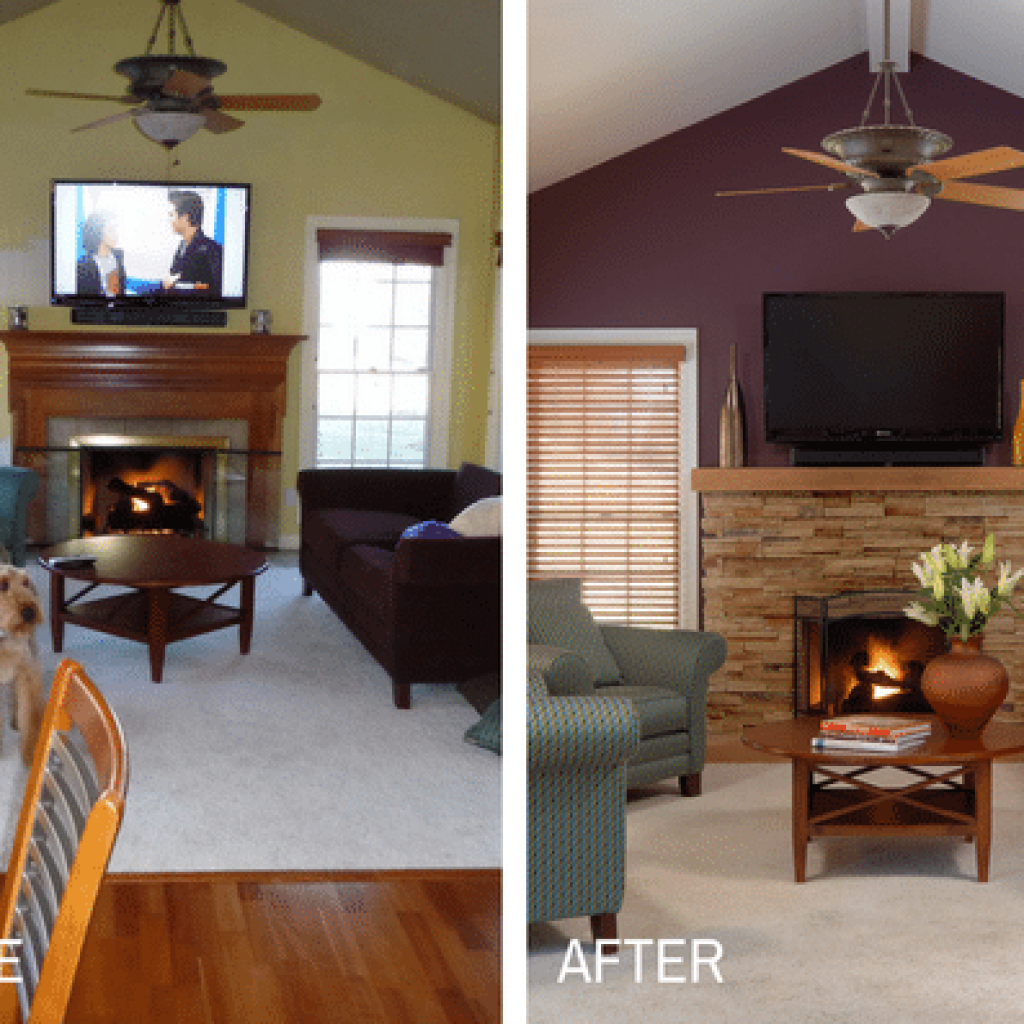 One of a Kind
Original custom paintings are one of the truly unique and special ways to make a space your own. I frequently commission a piece of art from a local artist and have it made specifically to fit a client's space in the perfect size and in colors that complement the décor. Here are two pieces of original art I had created for a client's master bedroom.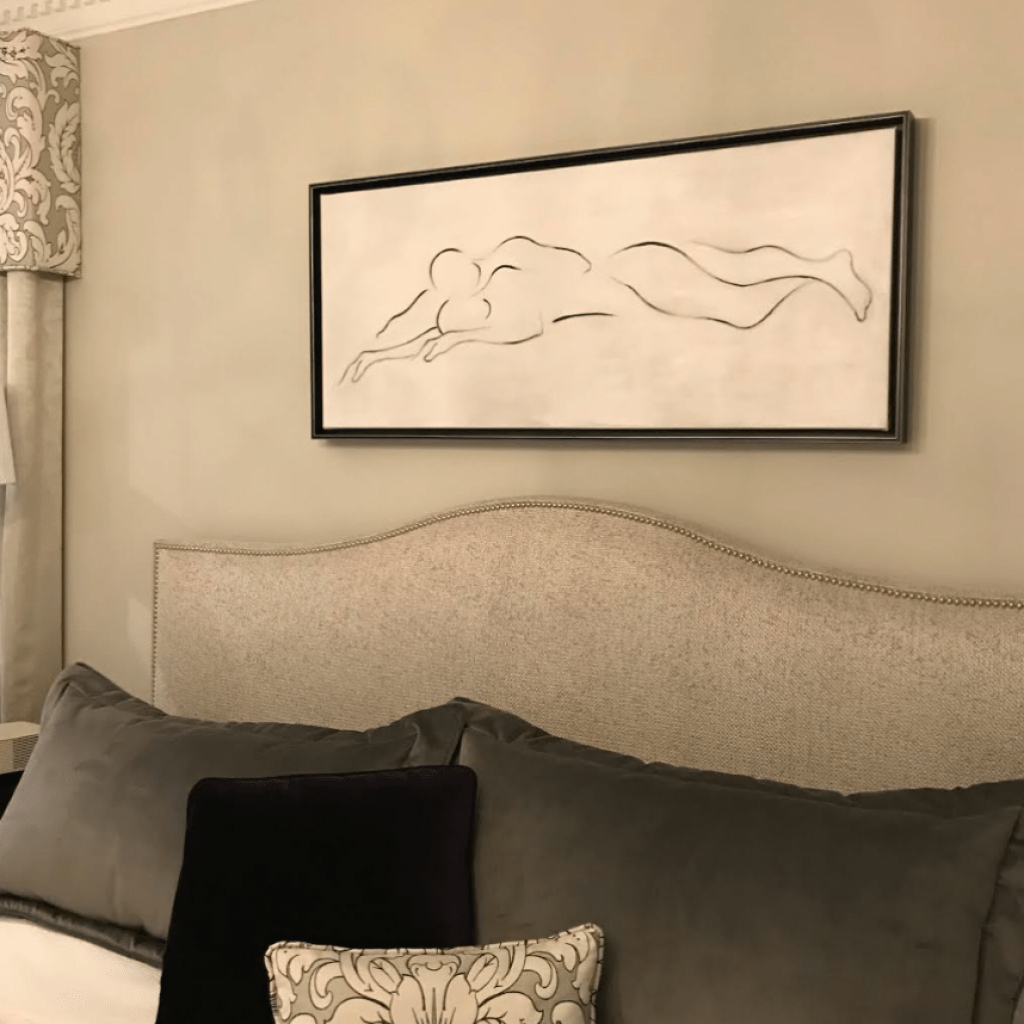 An original work by Carey Seven of Mountjoy Designs, "Resting in the Nude" is a sophisticated and quiet finishing touch for this beautiful master bedroom, which is a study in neutrals.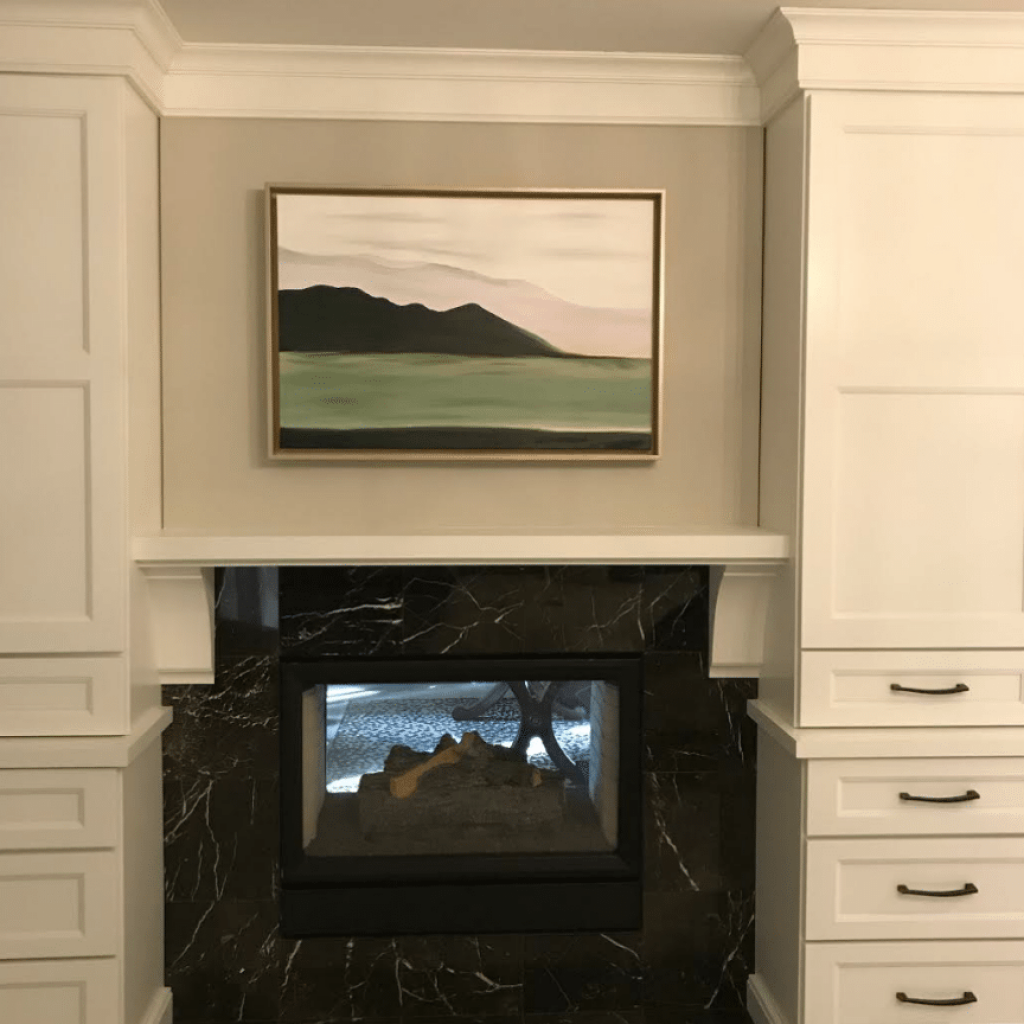 I also commissioned an original custom landscape painting by local artist, Marcelle Calder for this master bedroom. The soothing greens in this piece give the space above the fireplace mantel just the right amount of pop, without being too bold.
It's All in the Details
The design is in the details. As an interior designer, it's my job to think of every possible detail to make your room complete, especially those finishing touches that you might not have thought of yourself.
Does your home need a splash of paint on the walls or the unique benefit of a faux facelift or maybe a one of a kind custom work of art? Marcia Moore Design works makeover miracles. Click here to contact us or give us a call at 314.560.0830.