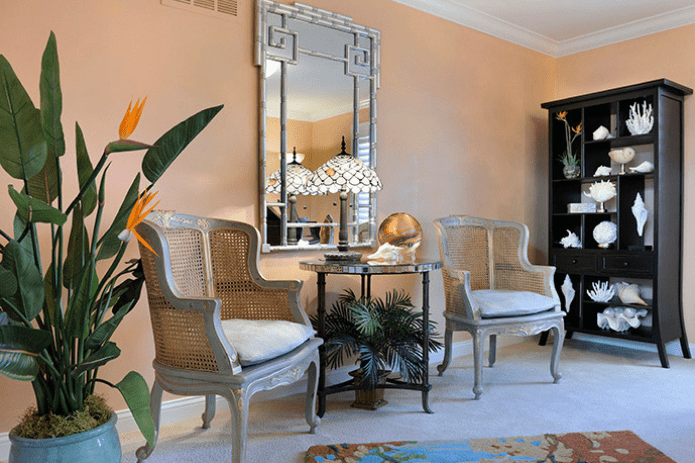 Design by Marcia Moore | Photo by Michael Jacob
August is peach season. And there is nothing, I repeat nothing, more delectable than biting into a ripe, juicy Georgia peach plucked from the tree at the height of the season. I know because I've lived in Georgia and have experienced that exact decadence; a taste sensation that leaves grocery store peaches in the dust (sorry Schnucks).
As an interior designer, I also love the color peach. From the palest blush, to the brightest coral to the earthiest terra cotta, peach can be delicate and soft or strong and vibrant. This beautiful hue gives any room the warm glow of a summer sunset. More importantly, peach is pushing the ever popular "millennial pink" to the side this year and having its own moment in the sun, and I think that's peachy keen.
Here are a few ways to use this happy hue in your home.
In the first photo, walls glazed in a blushed peach warm up the formal dining room in this spectacular 1920s Spanish Colonial Revival home in Beverly Hills.
In the second photo, soft peach walls are a welcome alternative to white and the ideal backdrop for the bright coral Parsons table in this room that explodes in a kaleidoscope of color. When using a diverse palette, such as this one, grounding the space with a softer hue, such as peach, creates calm amidst the "chaos."
Choosing a one-of-a-kind antique or custom area rug can be just the thing to start a design plan off on the right foot, or in this case "under" foot. The perfect rug marries all of the colors in a room, adds texture and can inject a pop of personality. And don't forget the "fifth" wall when designing a space. In this girl's bedroom, the designer washed the ceiling in a luscious orange sherbet shade. Yummy.
A monochromatic, Chinoiserie hand painted wall mural in burnt peach is a magnificent accent wall in this delightful home office with pops of turquoise and yellow. And in the second photo, a pair of salmon colored chairs are a light and bright spot in this otherwise neutral space.
A peach of a front door, don't you think? And take a look at the darling white lantern. The coral interior is really an awesome surprise. And in the second photo, a large-scale peony wallpaper is striking and unpredictable in an adorable nursery that also boasts the loveliest shade of deep coral on the other walls. This room will work long after the crib goes and the "big girl" bed arrives.
An original large abstract watercolor painting by Julia Apostolova is a study in peach, mango, and salmon colored swirls.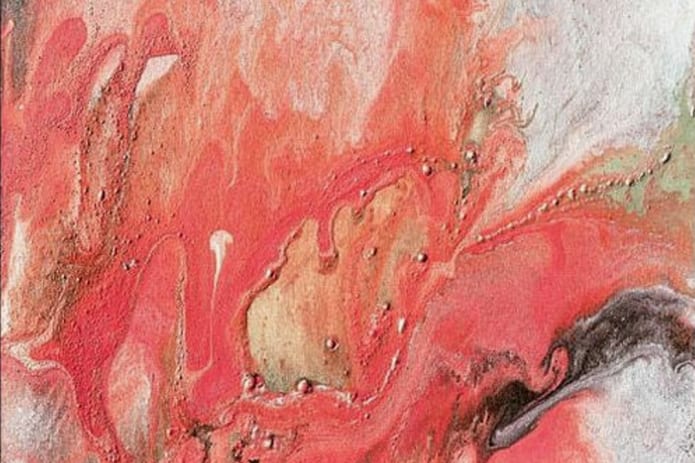 Ready to go all in or "out" with peach? Paint the exterior of your house this pretty peach shade, and you'll amp up its curb appeal big time.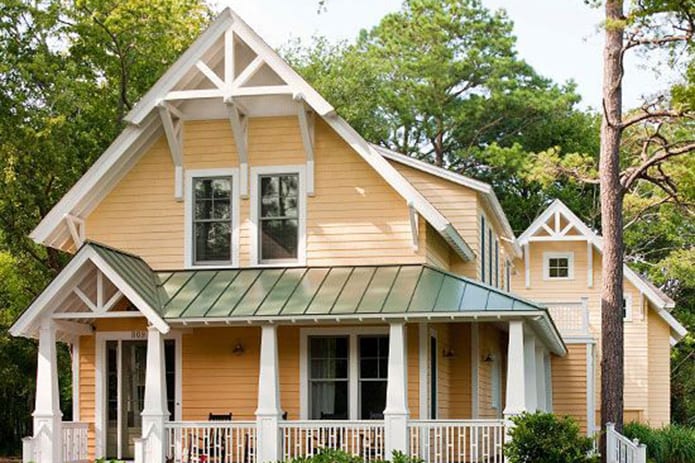 So what do you think? Is peach perfect or passé? Let us know in the comments below. And if we can help color your world in any color of the rainbow, be a peach and give us a call at 314.395.1114 or CLICK HERE to contact us.