Webster Groves Community Service Project
The Repertory Theatre houses out-of-town actors at the Garden Apartments, adjacent to the theatre. In great need of repair, St. Louis AT HOME magazine sponsored a community service project and found enough interior designers to tackle the remodeling. Every product and service needed for the renovation either had to be donated or paid for by the designer. There was a very minimal budget provided by the Theatre. Lots of my clients pitched in with used furniture, and many of my contractors and vendors graciously provided products and services.
Coordinating so many donated items into a cohesive design took lots of thought and creativity. Hours of donated time were well worth the effort and the feeling of accomplishment at the completion. Being a theatre aficionado myself, this was the perfect charitable project for me. The apartments I was responsible for became two of the actors' favorites, and one even housed Kathleen Turner of "Romancing the Stone" when she was in St. Louis performing in a play she wrote and produced.
I continue to donate my time and products to The Rep whenever they need help maintaining the apartments.-Marcia
Photos by: Matt Hughes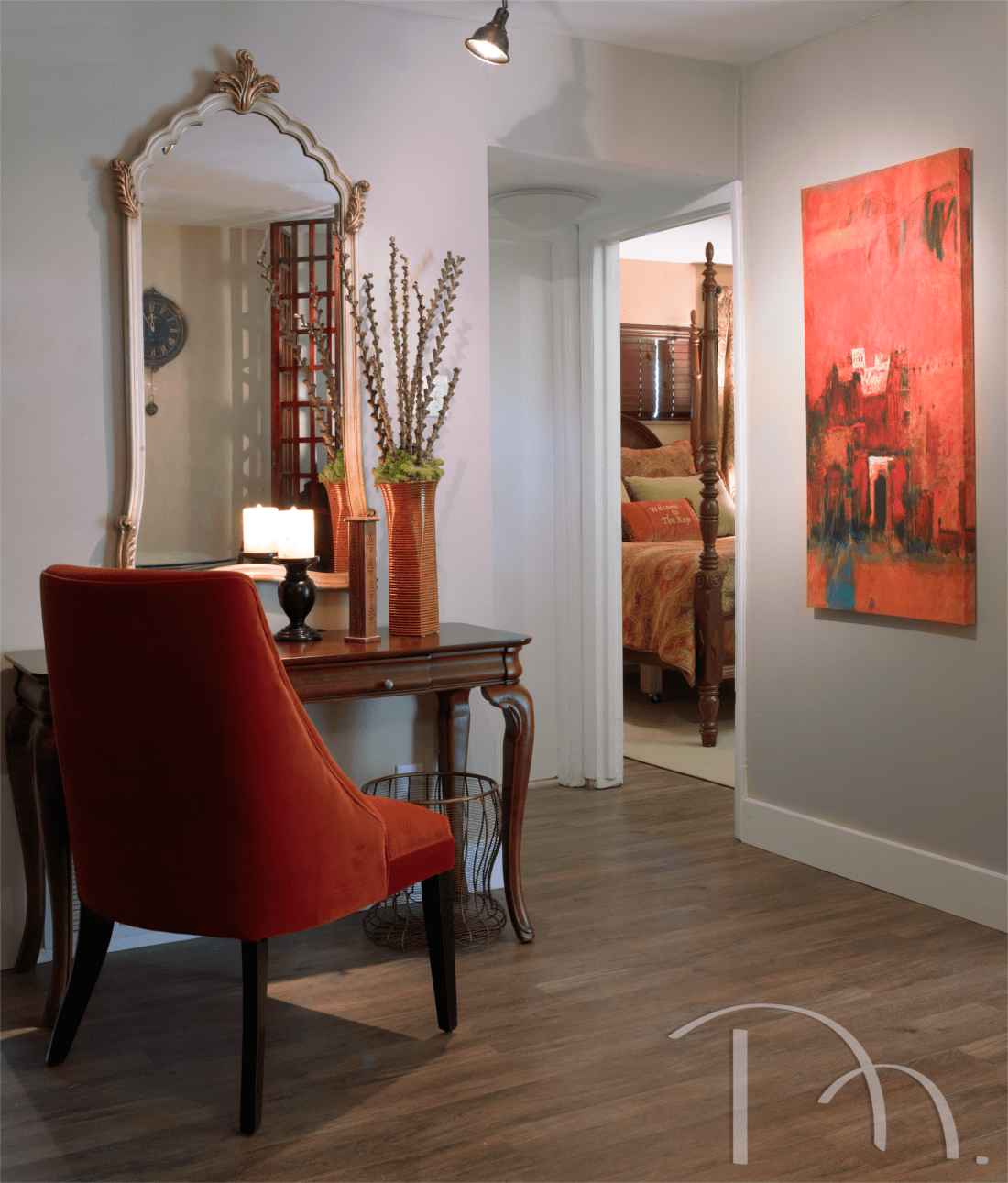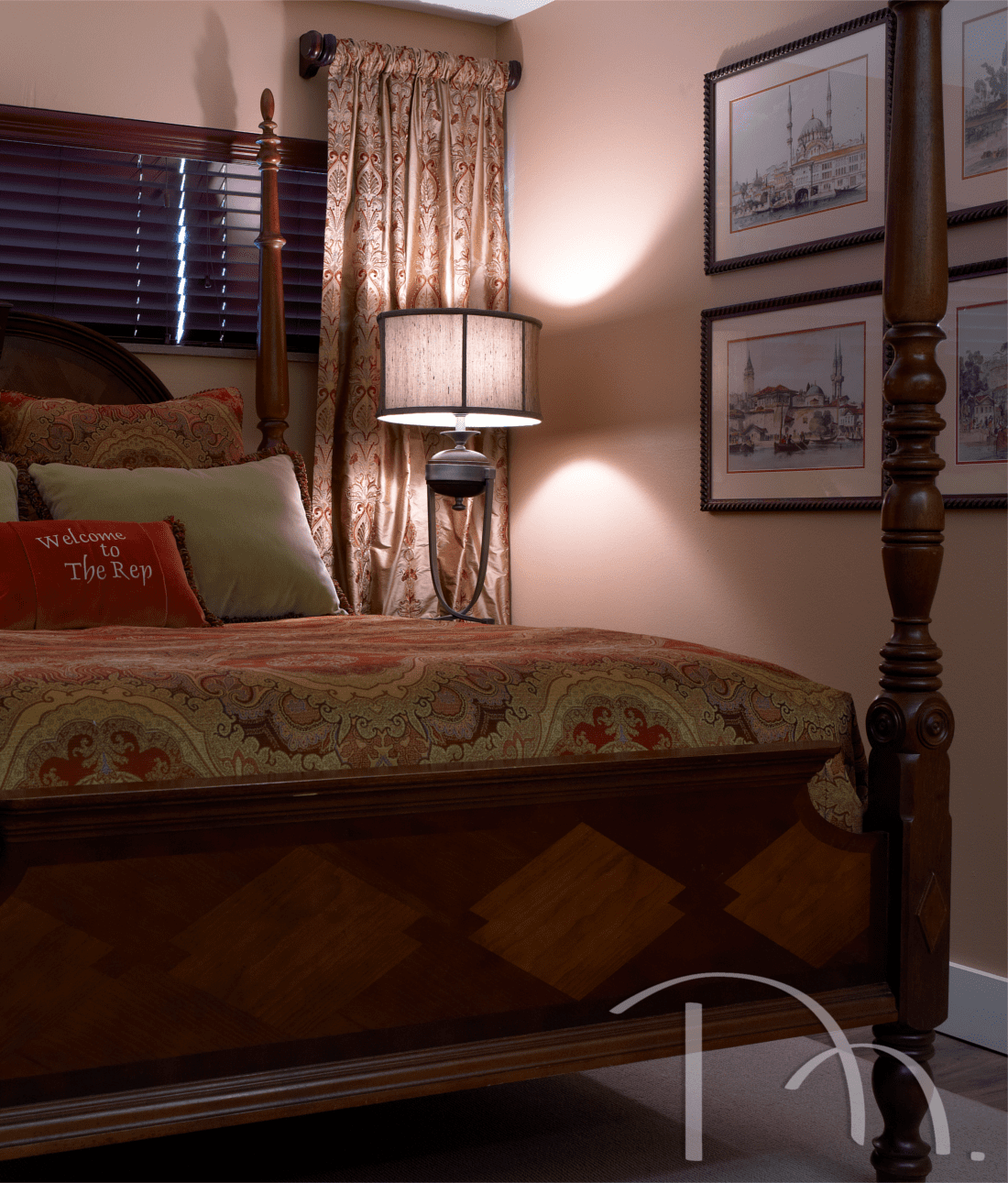 What they said
"Marcia is an amazing person and designer! Her design work on The Repertory Theatre's community project was fabulous. The renovation of The Rep's Garden Apartments was a huge success thanks to Marcia's creative design, organization, and resourcefulness. The actors are thrilled with their apartments, and those who have been here before are fully impressed by the quality of their living space. Marcia created living environments that are beautiful and comfortable. The Rep can't thank her enough!" — D.S. Theatre Manager