Clayton Historic Kitchen and Powder Room
Built in the early 1900s, our clients' Clayton home was full of charm but also full of challenges. Topping the list of "must-do immediately" renovations were the kitchen, which was bland and boxed-in and the powder room, which was typical and nondescript. In keeping with the age and style of the home, our clients wanted to create swanky, sophisticated, moody spaces reminiscent of the 1920s style of décor. In the kitchen, Designer Karen Dubinsky rethought the entire room, removing walls and transforming what was once an enclosed four-walled space into an open, spacious U-shaped kitchen with Art Deco-ish design elements, such as a dramatic black and white palette and pops of brass. In the powder room, Karen encouraged the homeowners to be daring and step outside of their comfort zone. The result was a delightful jewel box of a room wrapped in a stunning, large-scale emerald green and reflective gold wallpaper, brass and black accents and exposed plumbing.
Photos by: Karen Palmer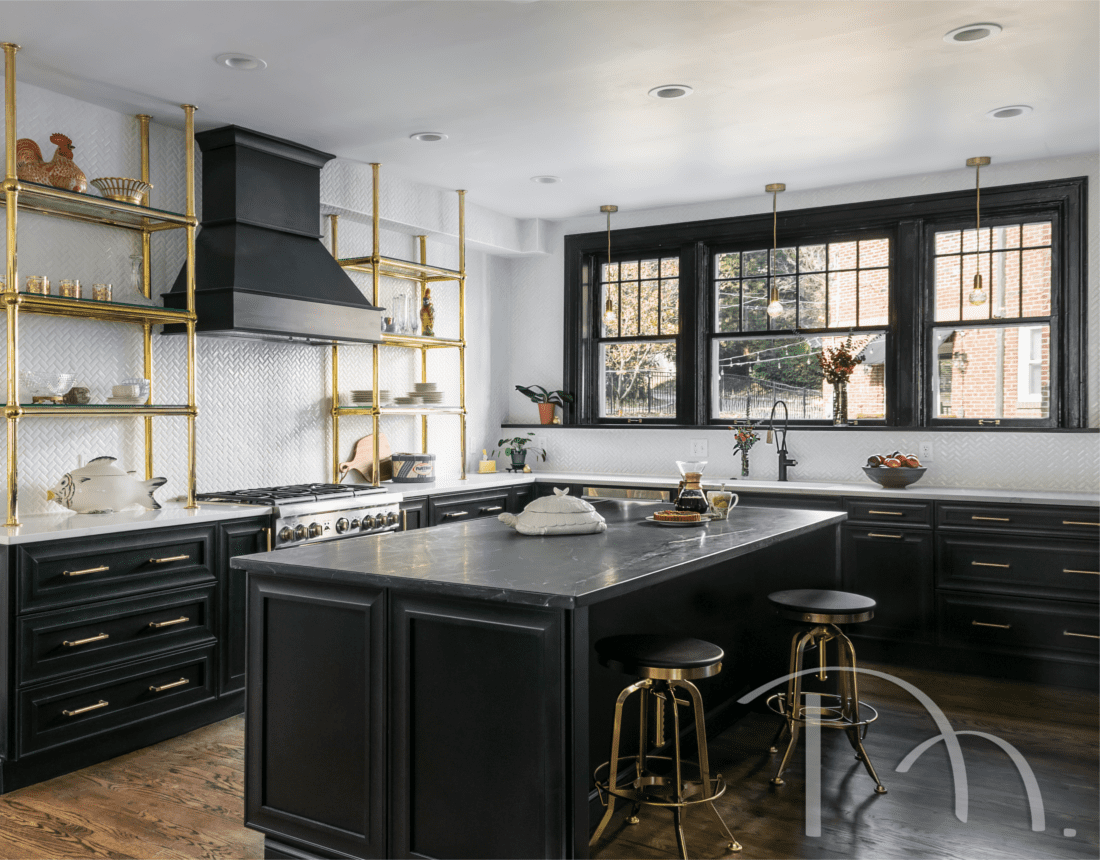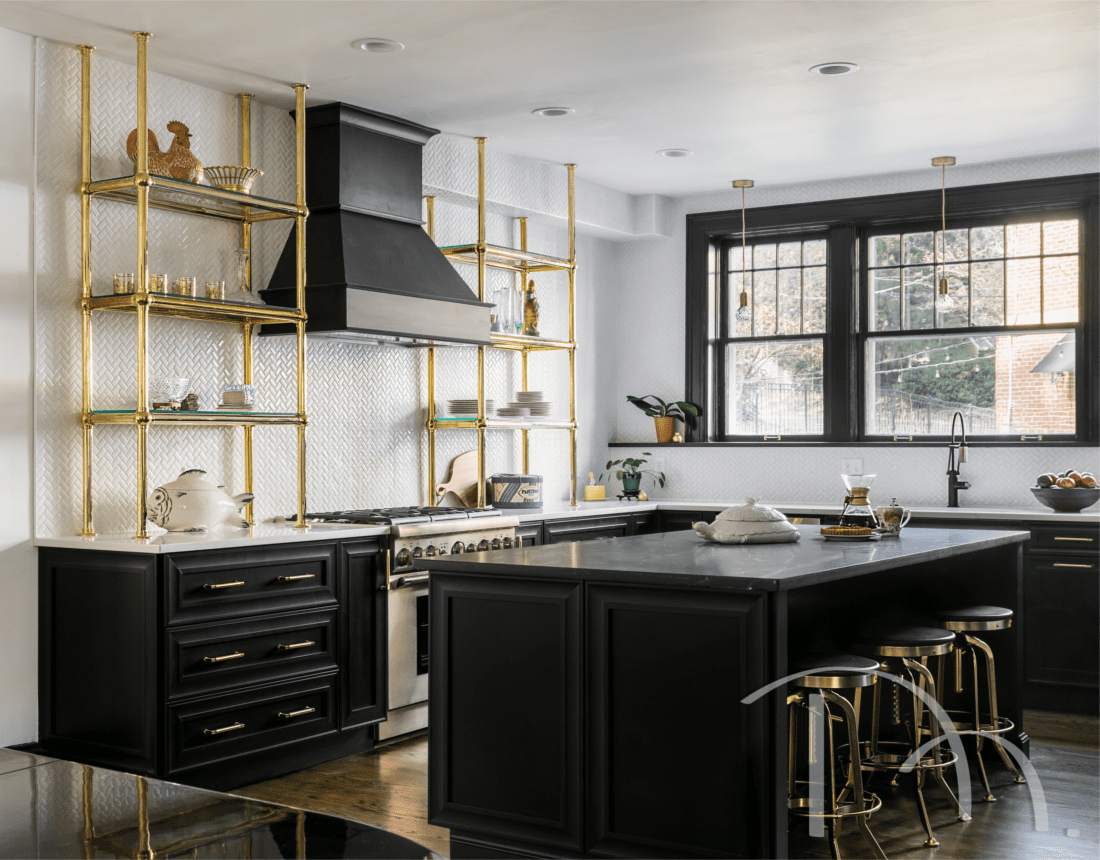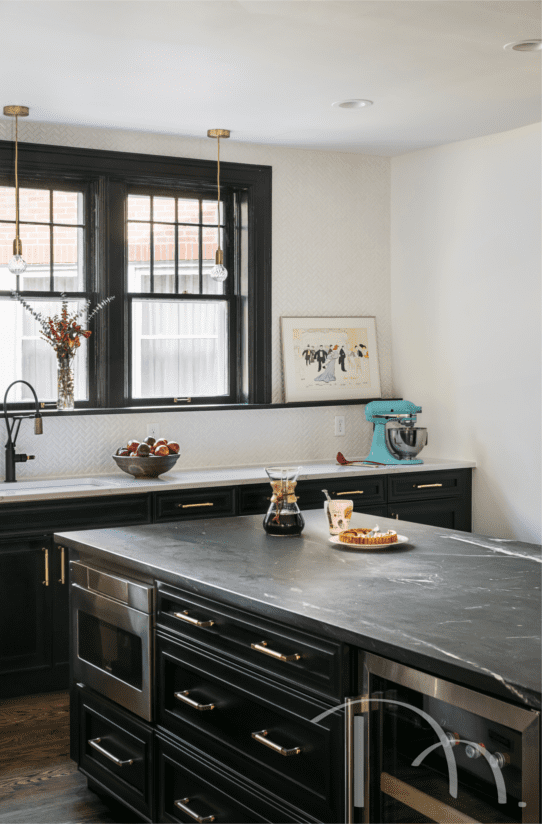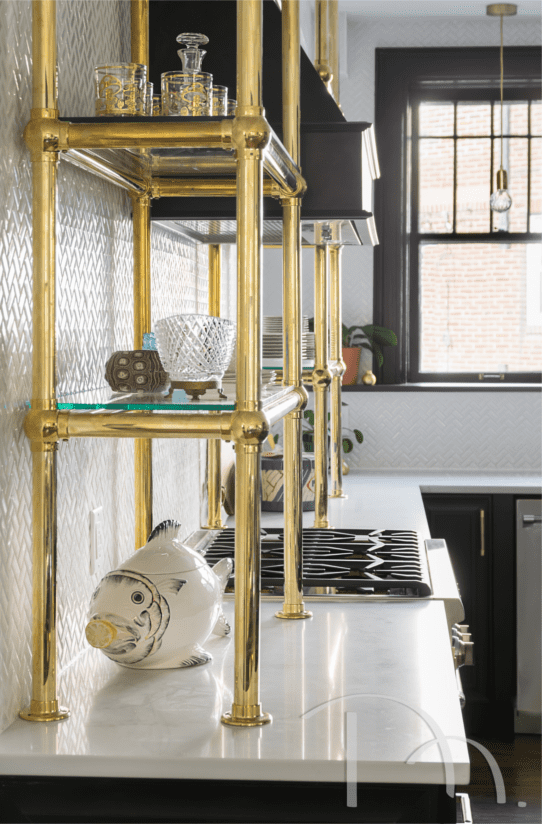 What they said
"Working with Karen on not one, but two total house design projects this year was a delight! The number of options and decisions involved could be overwhelming, but not with Karen. She has a keen, confident aesthetic sense. She listens and respects your preferences but then enhances and develops them into something above and beyond. She really knows what will work best and how to achieve it. The outcome of both projects was creative, livable elegance with beautiful flow." – S.M.