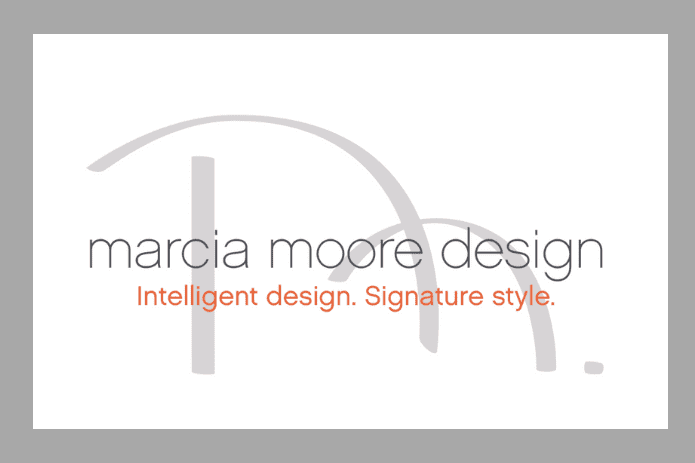 It's a new year! Time for fresh starts and the promise of great things ahead. That's especially true this year for Marcia Moore Design. 2018 was a year full of fabulous opportunities, wonderful clients and some of our best design work yet. 2019 is going to be even better, taking our firm to new heights and in exciting new directions.
And so… we felt it was time for a little refresh ourselves. That being said, we are proud to unveil our new logo, which we feel reflects not only who we are now but where we are headed.
As you may know, I have signed all of my correspondence, both snail mail and email, "all the best, m." for years. So I thought it was about time to make that "m" pretty cool and allow it to truly represent the sophisticated, creative and out of the box brand that is Marcia Moore Design. I hope you like it because you'll be seeing it everywhere: on my emails, website, blog and on my portfolio images as well.
Here's a sneak peek of what the new "m" will look like on an image: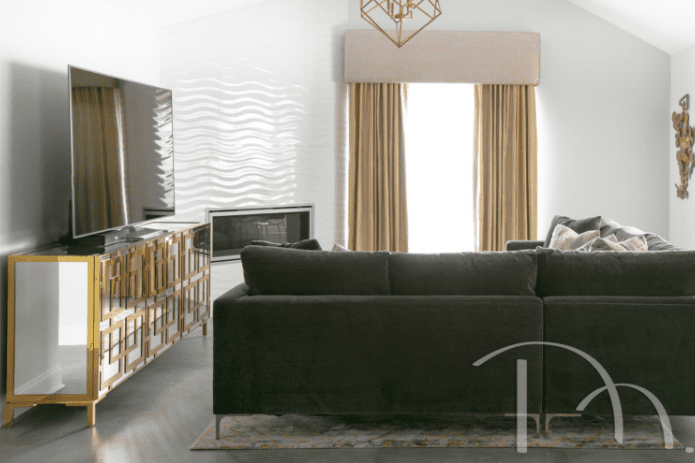 This beautiful new "m" is a wonderful addition to our logo and marks a brand new chapter in our ongoing mission to offer our clients the best, most innovative and completely creative interior design. We have big plans ahead to grow our firm, expand our focus and become a go-to industry leader and influencer, not only in St. Louis but nationwide.
To our clients, both past and present, thank you for allowing us to help make your design dreams come true. And to those who are thinking about hiring a designer, we hope you give us a chance to unleash your home's full potential.
Marcia Moore Design is poised for great things. Please join us on the journey. Call us at 314.395.1114 or CLICK HERE to contact us.