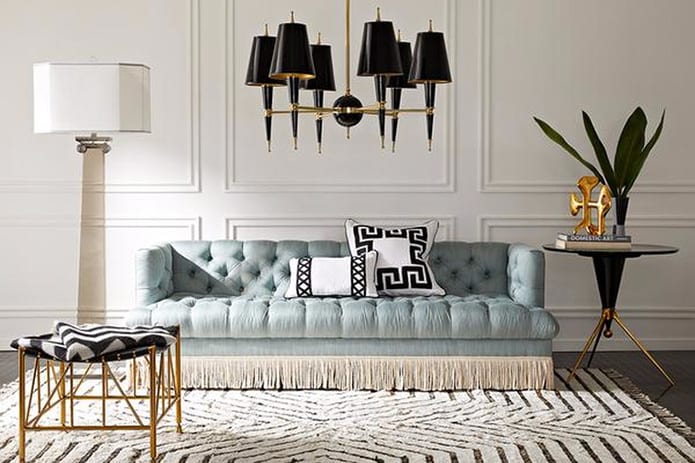 "It's fabulous. It used to seem grandmotherly, but that era is over now–now it seems young, modern and glamorous."   Jonathan Adler on "fringe"
For those of you whose fondest memory of fringe is that leg lamp from "A Christmas Story," take heart. Fringe today is not what you remember from the 1980s. Or maybe it is, and our thoughts about it have changed. I'm not so sure, but I do know that the interior design world is having a love affair with fringe this year, and it's kinda cool.
Just remember, fringe doesn't have to be stuffy or overdone like a Victorian sitting room. Just a touch can go a long way. Think lampshades, pillows and wall hangings. On the other hand, if you are a more adventurous design aficionado and want to make a statement, festoon away! Honestly anything goes with fringe these days. As homeowners look for more unique ways to express their personalities through design, fringe can be a simple or grand way to make something your own.
Ready to shake things up with a little fringe? Here's some inspiration.
Lighting is an unexpected place to find fringe but look how amazing this contemporary fringed chandelier is! And what about this cute hanging lamp?
This sconce is "dripping" in gold, and the fringe on this sofa makes it oh so sexy.
Wink. Wink. We love these hanging fringed pendants.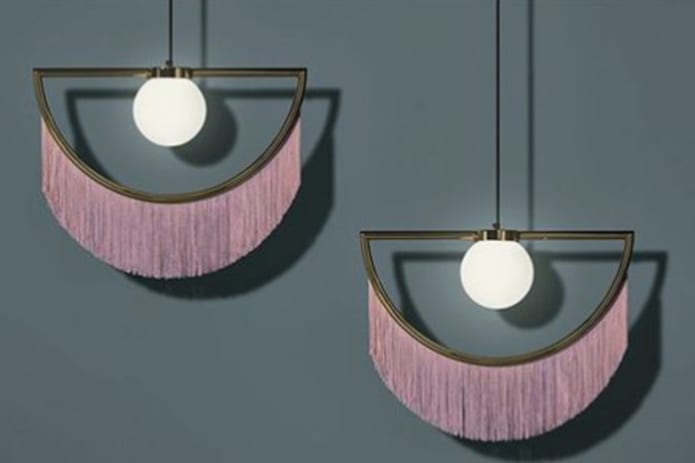 This leather fringed ottoman that I saw at Design Chicago was pretty cool.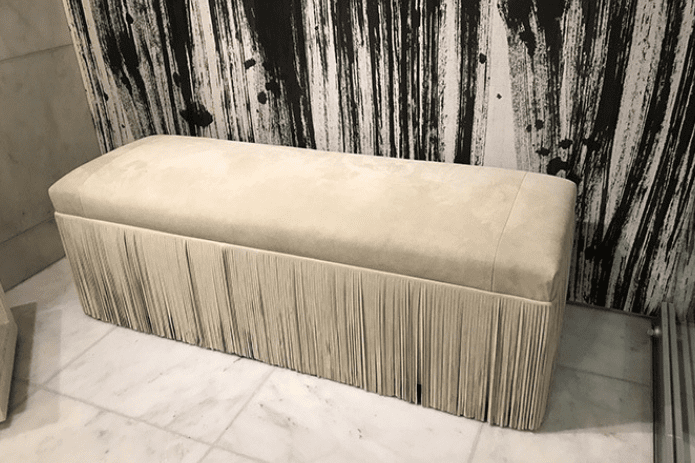 Leather fringe makes this Ralph Lauren Pillow, and fluffy cotton fringe completes these colorful boho chic pillows.
A rainbow of colorful fringed ottomans.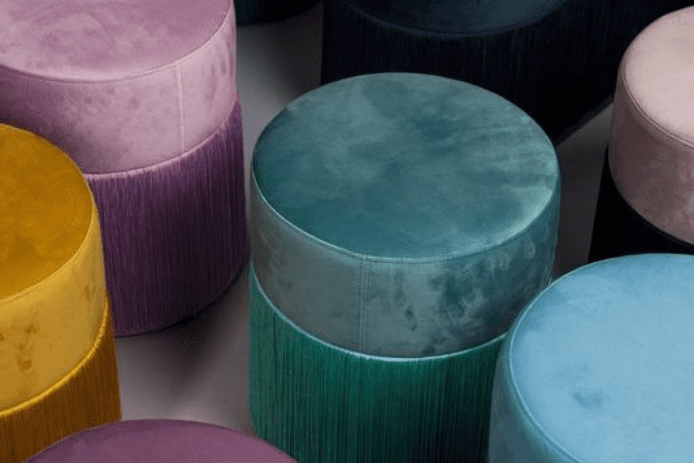 And finally, fringe that isn't really fringe at all. Perfect for outdoor cushions.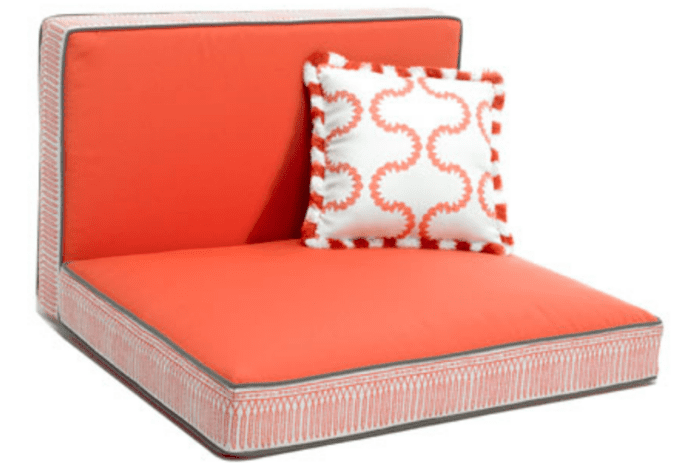 So what about you? Are you on the fringe of fringe lovers? Or do you see the benefits? If you'd like to embrace this design trend but need a little help, give us a call at 314.395.1114 or CLICK HERE to contact us.