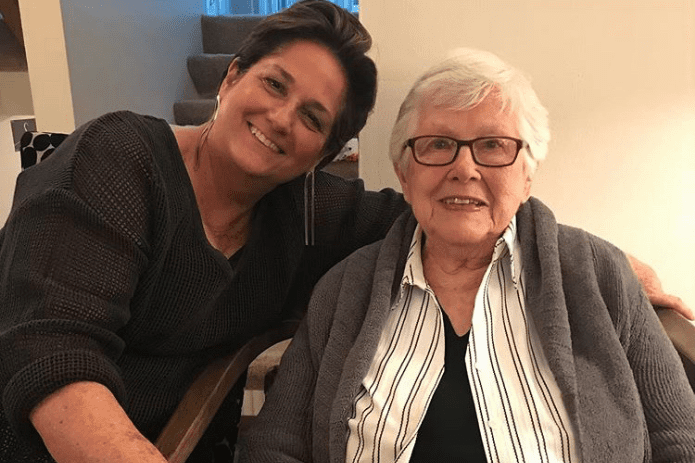 "Let's remember: people getting older is not a crisis; it's a blessing.—Ai Jen Poo, author, "The Age of Dignity: Preparing for the Elder Boom in a Changing America"
For the past two months I have been going through the process of finding an assisted living facility in St. Louis for my mom.  Yes, the photo above is Mom and me on Mother's Day this year.  At 97, she is finally ready to make the transition.  Still mentally sharp and looking more like she is in her 80s, her body and energy levels are finally slowing down.  Living alone in her Kirkwood condo has suddenly become difficult rather than enjoyable. She is excited about the move that is taking place this coming Friday.
This process has put the aging in place vs. downsizing vs. assisted living dilemma front and center for me.  About five years ago I decided to downsize, getting rid of my spacious single-family home and replacing it with a smaller but still big enough town house.  I've also had a few empty nest clients who decided to remodel so they could age in place and a few more who remodeled so they could sell and downsize.
All of these experiences have given me a base of knowledge to draw on for my clients. So of course that means I'm going to share my tips with you in a series of blog posts.
This first post will explore some general rules of thumb for designing a home that will allow its occupants to not only age in place but to thrive in place.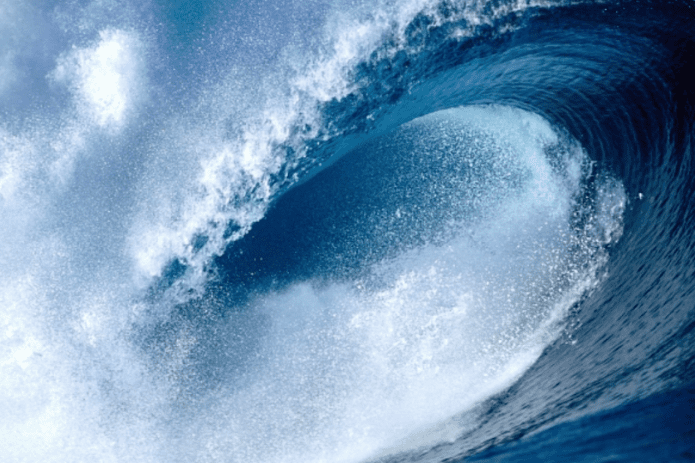 According to Forbes, by the next year, the number of older people will outnumber the number of children younger than 5 years of age for the first time in history. In the next 25 years, the number of people older than 65 will double, and the average life expectancy is expected to rise to 110 by 2030.
This trend affecting the world's population is being called the Silver Tsunami. And while the need for nursing home and assisted living facilities are increasing, many seniors are opting to live their entire lives in their own homes; to "age in place." In fact, the American Association for Retired Persons (AARP) says that 90 percent want to stay in their own homes and 54 percent of adult children think their parents will need their help in the future.
Designing "aging in place" environments uses the tenets of Universal design, which is defined as a building environment that is accessible by anyone, regardless of their physical limitations or disabilities." Graham Pullin, author of "Design Meets Disability," says that "Universal design done well is undifferentiated design for disabled and nondisabled people alike. And it doesn't need to be ugly, and more so, it shouldn't be!"
In anticipation of the changes that may be on the horizon, here are some of the most common renovations that can be done to make a home fit for the future, whatever that might be.
Bathrooms are one of the first areas people think of when prepping a home to be "age in place" ready. Studies show that 86% of hip fractures occur in individuals who are 65 or older and are often life-changing for the person. That's why safety is the number one consideration when designing for an aging population. Here are a few general things to keep in mind:
Install grab bars (no they don't have to be ugly) in the shower and by the toilet
Make your shower curbless and your tub a walk-in for easy entry and exit
Choose a porcelain tile with a flat finish to help prevent slips
Think shower seats and removable shower head sprayers
Install taller "comfort height" toilets and cabinetry
Choose lever pulls instead of doorknobs