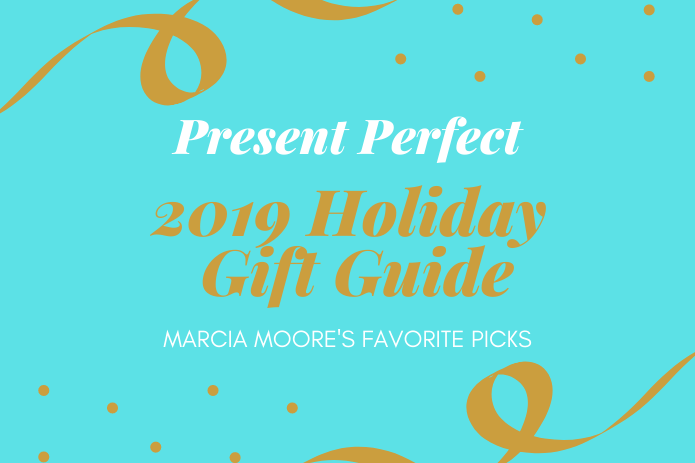 It's that time of year again! The holiday season. Time for decorating and cooking, spending time with family and friends, hosting parties or going to them and shopping, shopping shopping!
It can be stressful trying to find the perfect presents for everyone on your list, so, in the spirit of giving, I've decided to make your task a wee bit easier with this gift guide, filled with some of my favorite finds this year, sure to dazzle and delight even the toughest on your list.
Some are more expensive, some budget-friendly, some funny, some serious but they all have one thing in common…good design. Because really, would you expect anything less?
Enjoy! And happy shopping, shopping, shopping!
Please note: Prices listed may have changed.
They spend hours on end watching Food Network and actually have the talent to pull off an Emeril. Bam! Here are a few ideas to whet their appetite and maybe score you an invite to their next dinner party.
For your most kitchen-savvy and design loving special someone! The Always Pan is made to be a skillet, steamer, deep fryer, saucier, pot and pan–all in one! This smooth ceramic piece of cookware comes in charcoal, beige and a powdery pink, plus it includes a nesting spatula and a steamer basket. $145 (Our Place)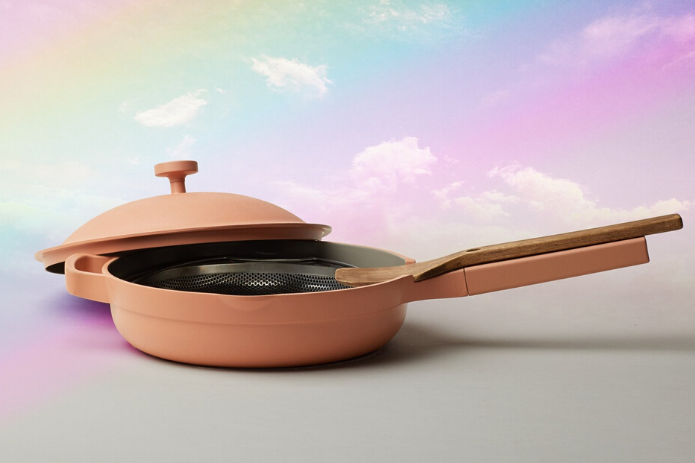 Known for their wonderfully retro refrigerators, SMEG has launched an awesome collection of kitchen appliances based on the curved and compact lines of postwar design. This pastel blue juicer has a fun 1950s-era vibe. $169.95 (Williams Sonoma)
Natural beauties, these cutting boards are made of recycled plastic and composite post-industrial waste and are available in a variety of colors. The perfect gift for those who make the planet a priority. Prices vary. (Savernake)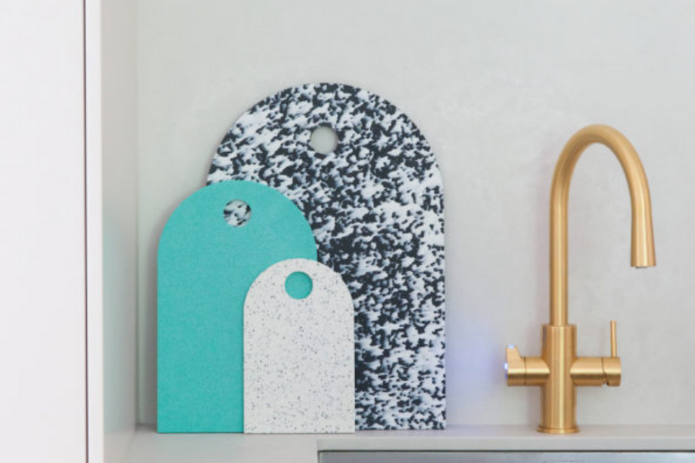 The collaboration between UK-based interior design firm 2LG Studio and bespoke knife maker Savernake includes matching knives, too!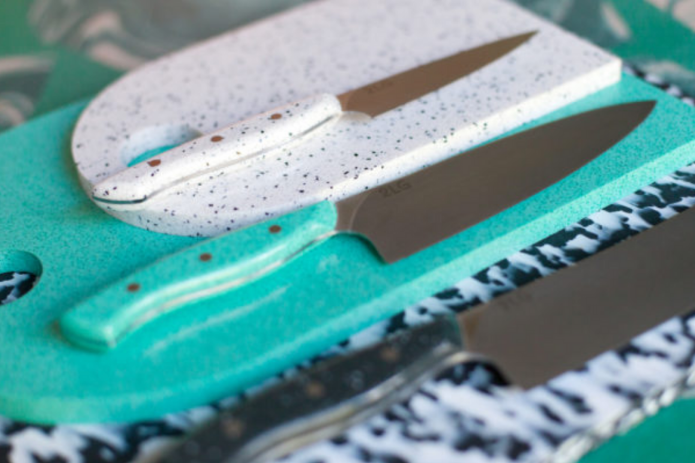 Have a Star Wars fan on your foodie friend list? This trio of ultra-thin intergalactic spatulas and durable, Millenium Falcon silicone trivet ensure The Force will always be with them, especially when they're cooking. Spatulas, prices vary | Trivet $20 (Williams Sonoma)
FOR THE BOOK LOVER (who also loves design)
What could possibly be better than a book about design? Whether it's home or fashion that floats your design lover's boat, I've got you covered. You may want one of these brand new books, too (you know, the one for me, one for you way to shop?), so get your coffee table ready.
Architectural Digest at 100: A Century of Style is a gorgeous book celebrating the best from the pages of AD for the past 100 years. It features the private spaces of celebrities, both past and present, such as Barack and Michelle Obama, David Bowie, Truman Capote, Michael Kors, Frank Lloyd Wright, Elsie de Wolfe and more. $81.87 (hardcover, Amazon)
100 Fashion Icons is a richly illustrated book that showcases 100 portraits of key fashion figures from the collection of the National Portrait Gallery, London. The portraits illustrate key styles from different eras, from the 1850s to modern day, using images from varied mediums.
Featured fashion icons include Kate Moss, Alexander McQueen, Vivienne Westwood, Twiggy, Jane Birkin, Yves Saint Laurent,  Elsa Schiaparelli, Isabella Blow, Anna Wintour, Naomi Campbell and more. $17.99 (paperback, Amazon)