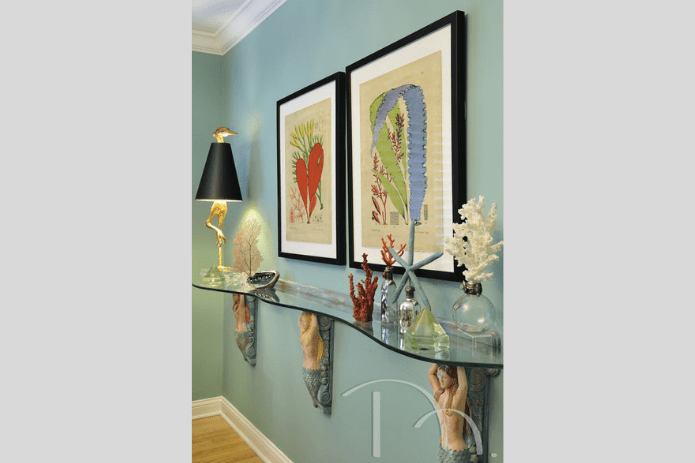 Design by Marcia Moore | Photo by Michael Jacob
The most versatile piece of furniture, the console table can hold lamps behind a sofa, be used as a bar for drinks or as a table to eat while you watch TV. It can be used as a desk in an office, a catchall in the entry, a buffet in a small dining room,  a makeup table in a bedroom, or as a credenza behind a desk – the wonder of it all!
In addition to having multiple uses, console tables come in a plethora of shapes, sizes, styles, colors and materials.  Can you tell this is my favorite piece of furniture?  High end or affordable, traditional or contemporary, conservative or edgy – there is a console table to fit in any room.
So sit back and feast your eyes on the 101 stunning consoles that can transform your room from mundane to marvelous.
Oh, and by the way, if you like any of these consoles, give me a call. They're all available through Marcia Moore Design 😉
Play it safe with a more traditionally styled console or take a walk on the wild side with an eclectic, artistic piece.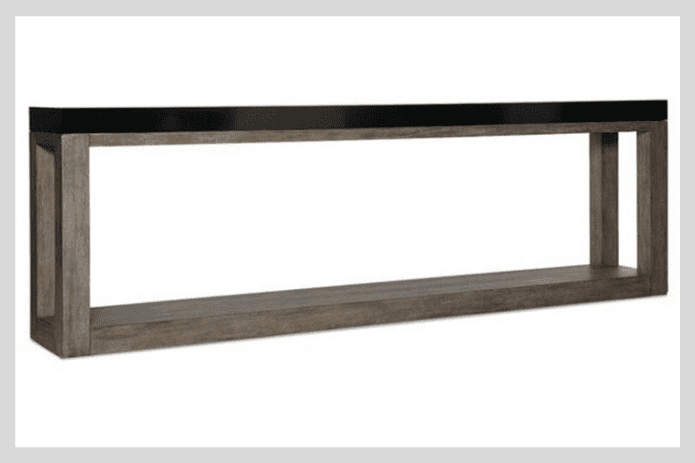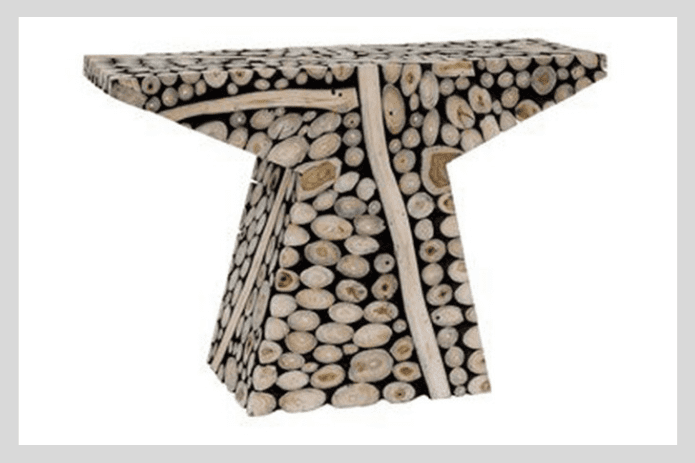 Light and bright or dark and moody, consoles can fit any aesthetic.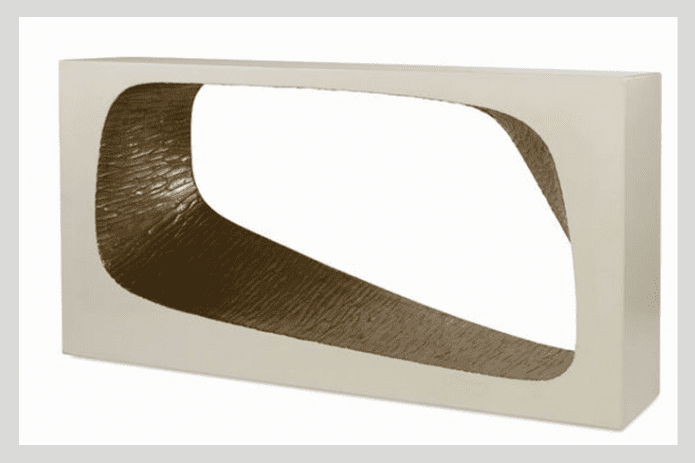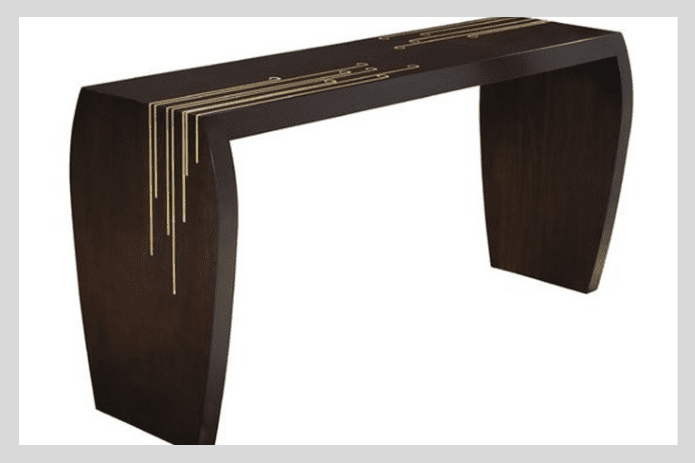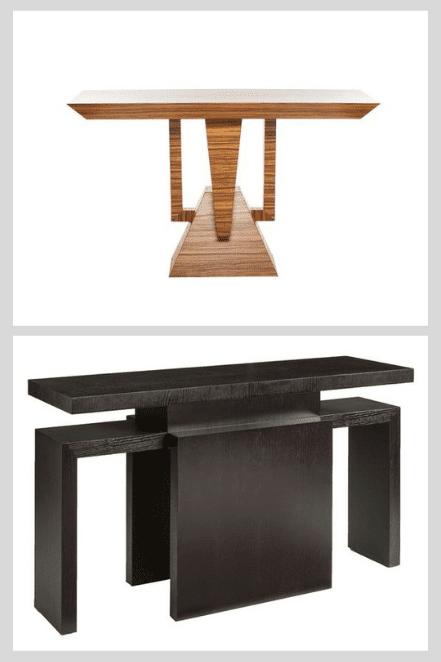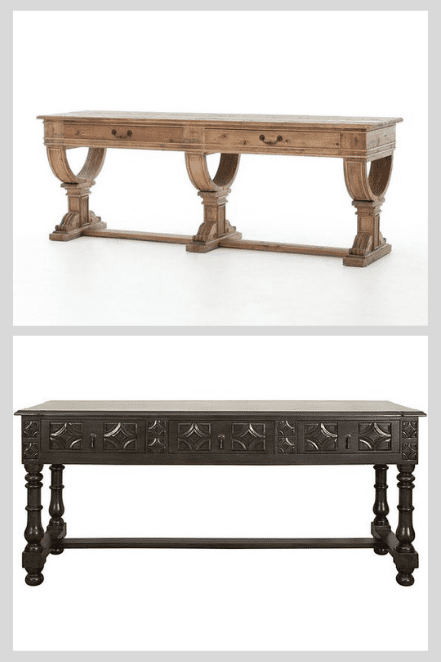 Metals wrap around these stunning wooden consoles, making them the perfect couple.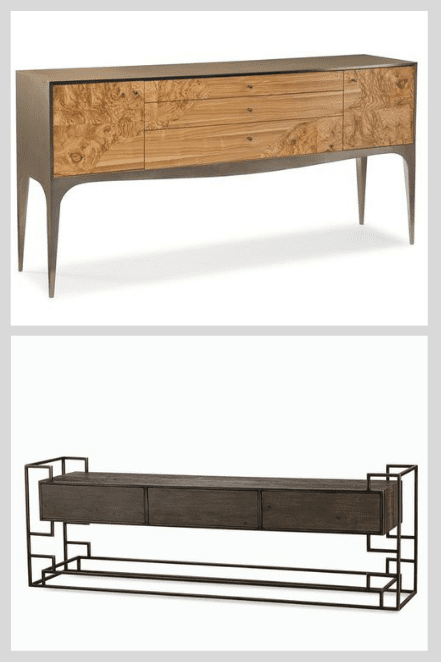 To move, or not to move; that is the question.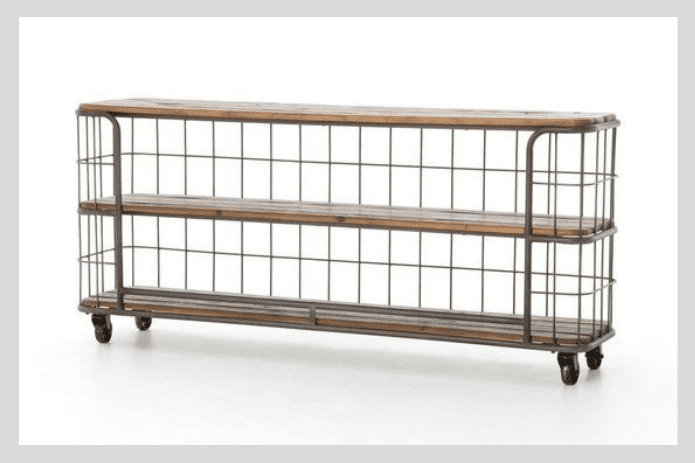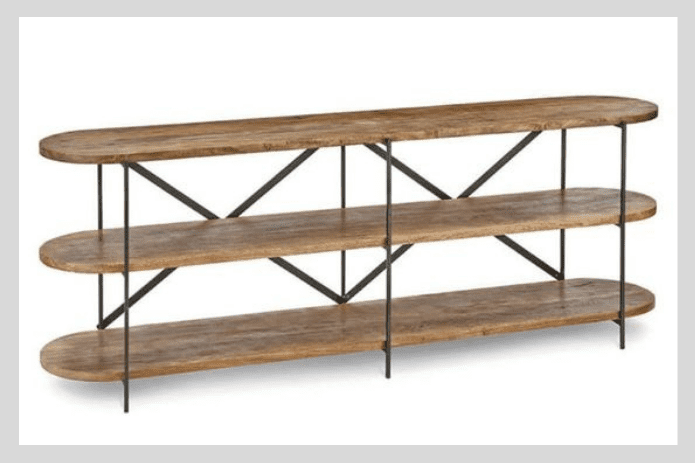 Stylish always, whether perched on a pedestal or legs.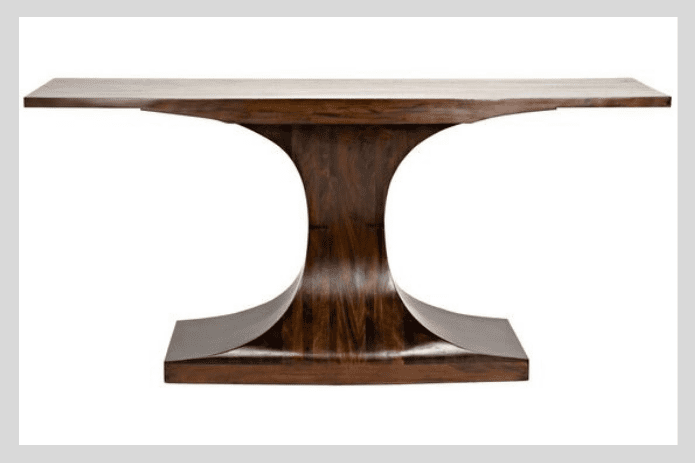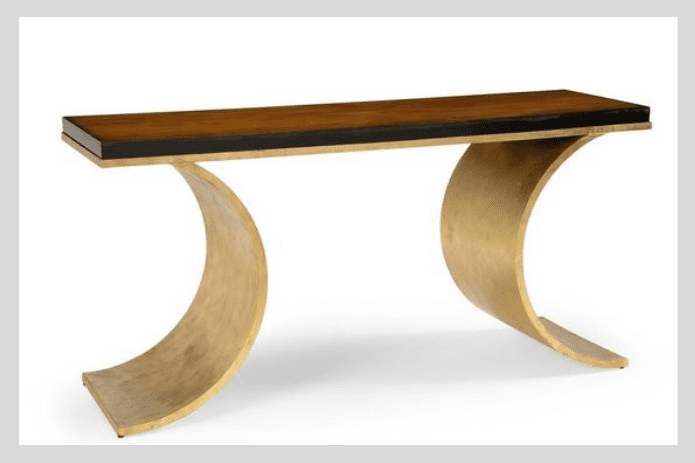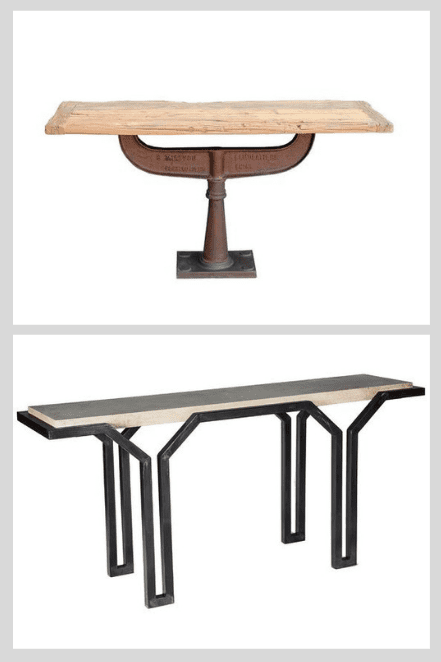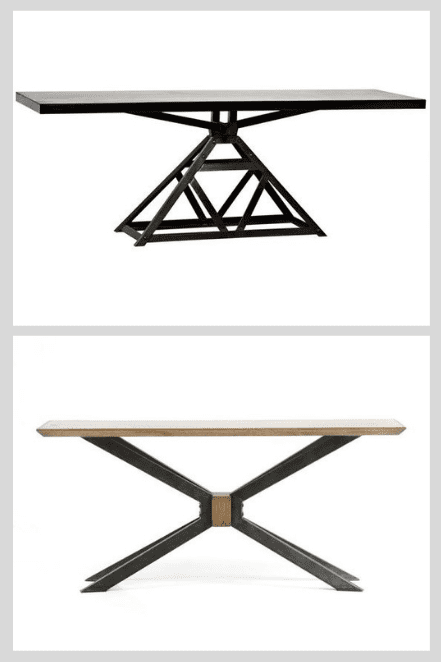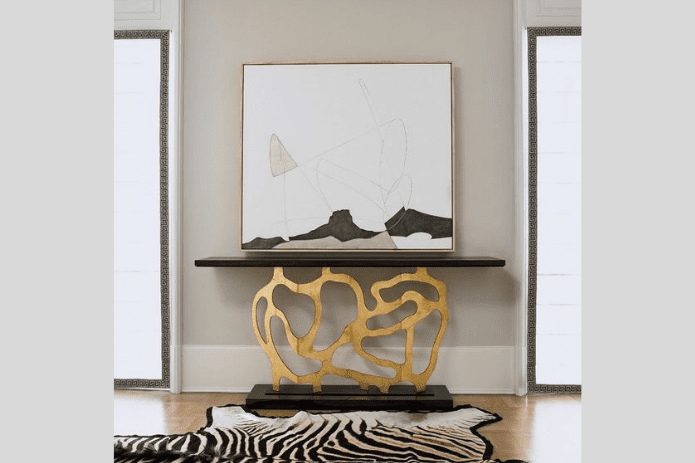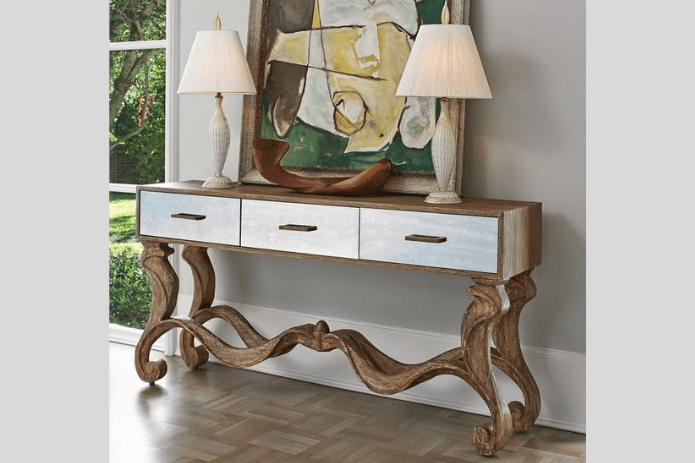 These eclectic consoles prove that any which way goes.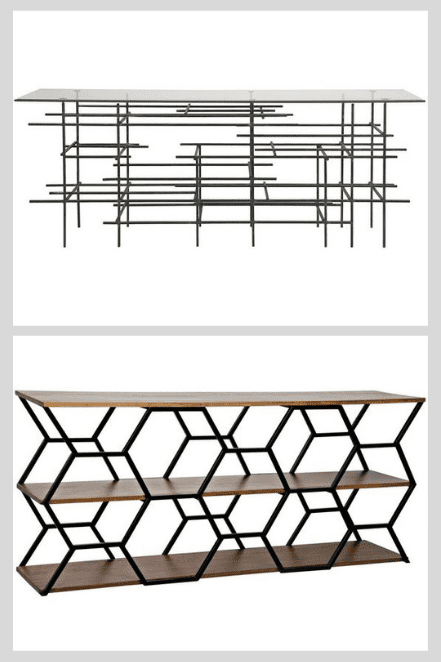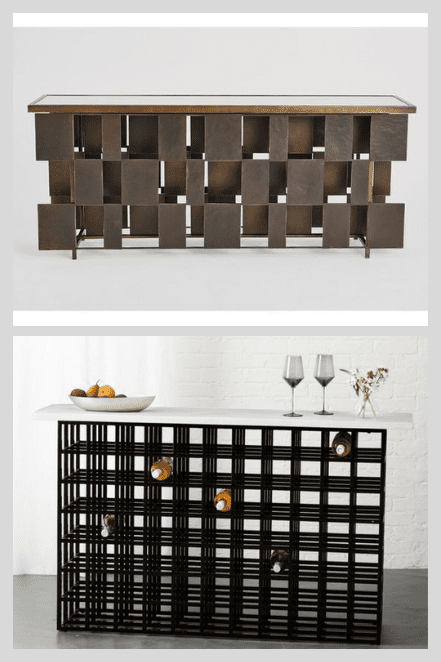 Leather, Bone, Selenite, Acrylic or Shagreen
You choose! Consoles are available in every material imaginable.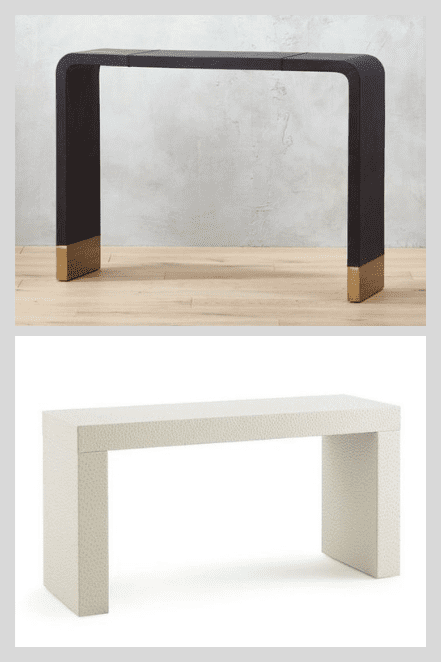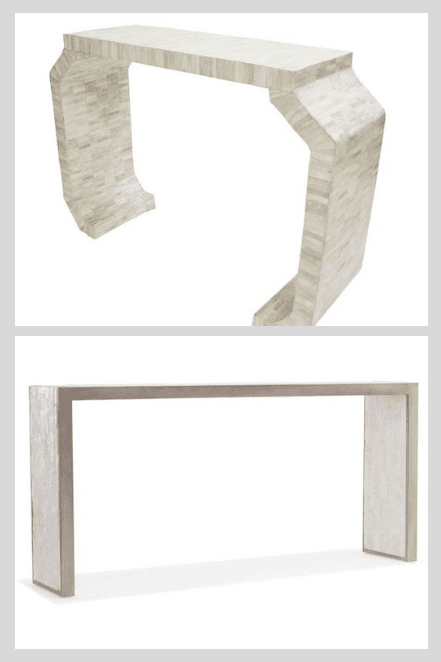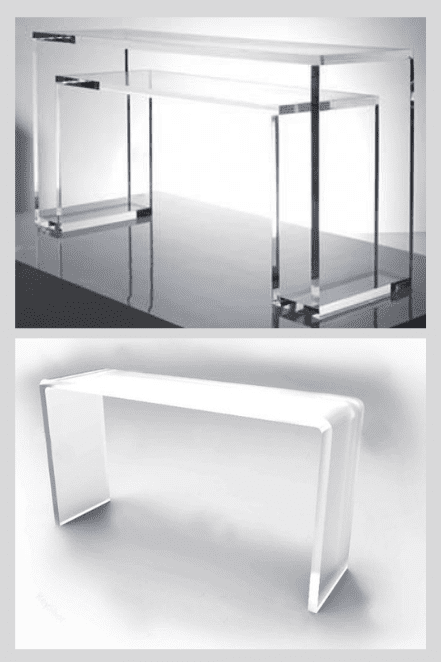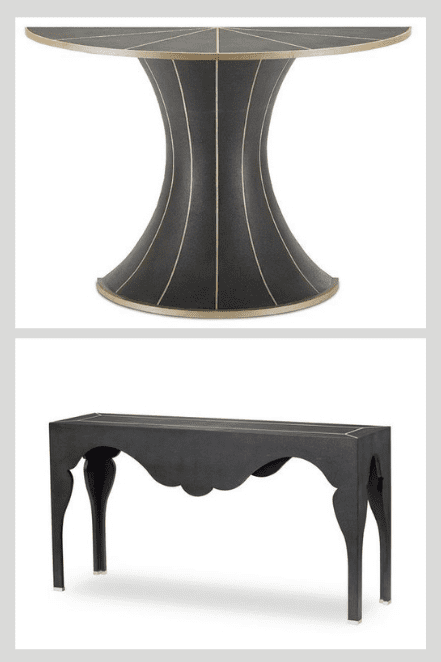 Wonderful in wood and marvelous in metal.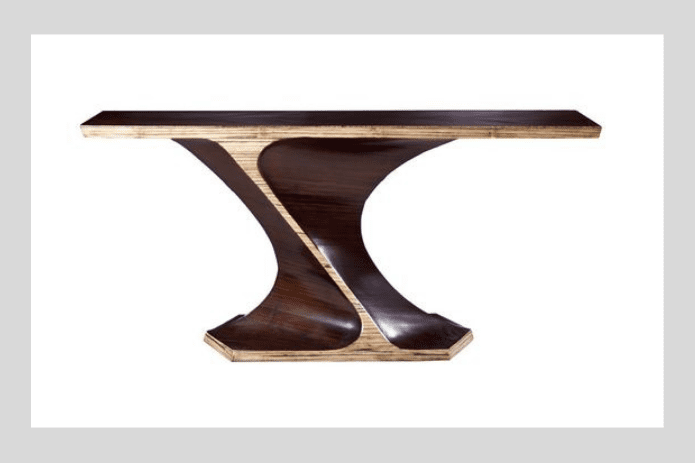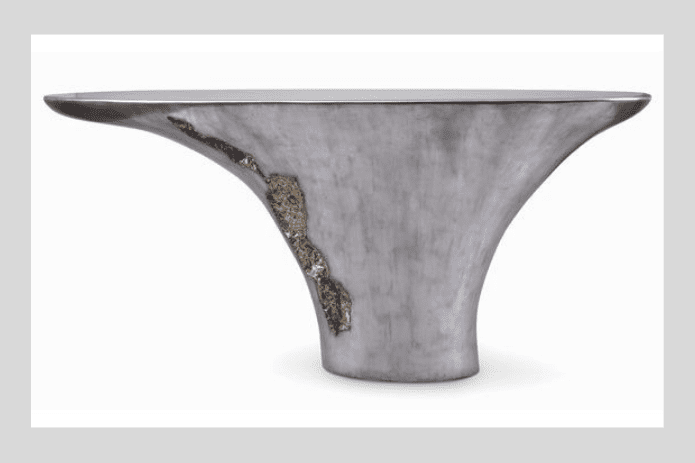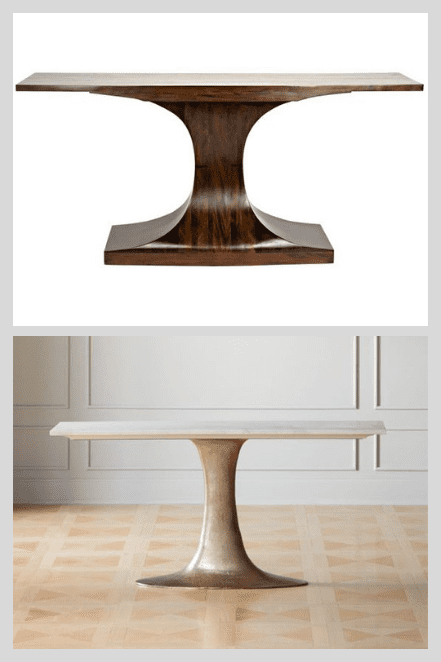 Mahogany | Marble Top; Cast Aluminum Base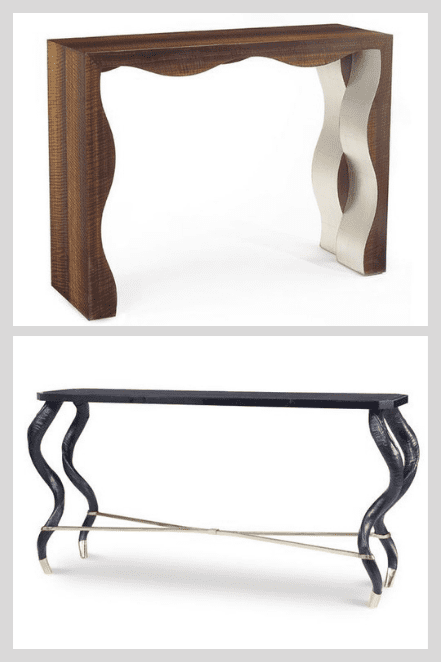 Eucalyptus | Hand-wrought metal
What's your aesethic? More down to earth or buttoned up? There's a console for that.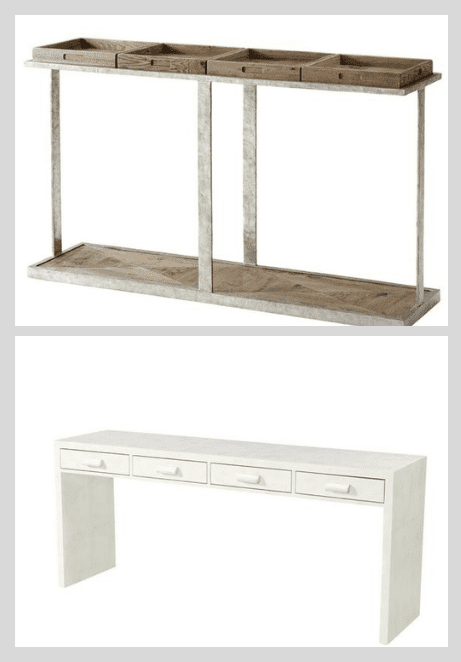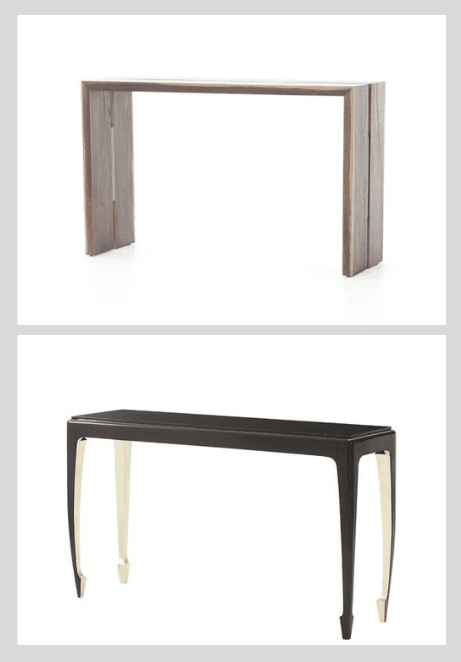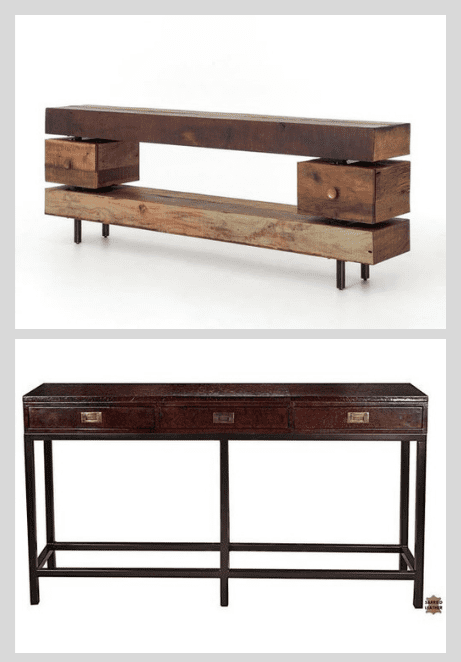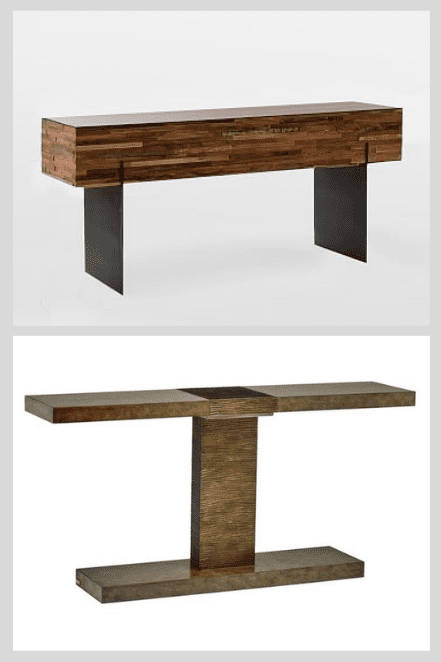 Let the beauty of the wood shine through or paint to match your décor.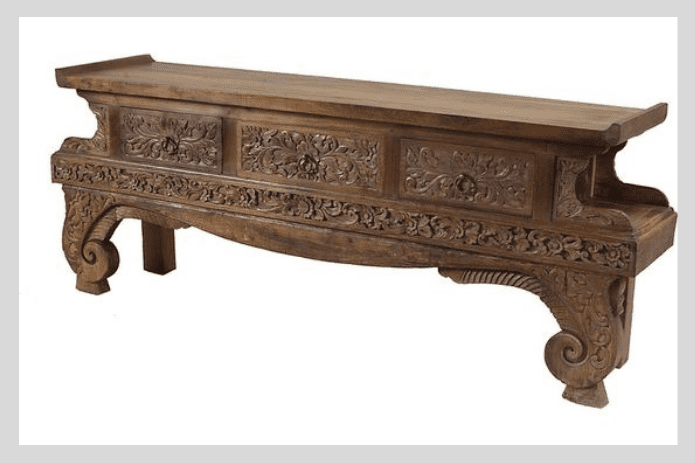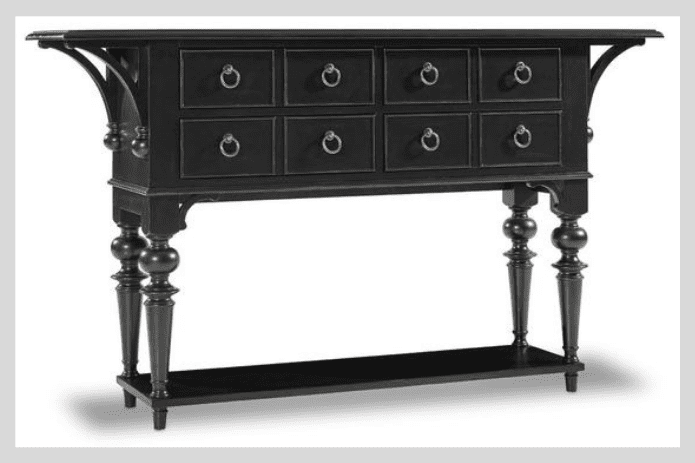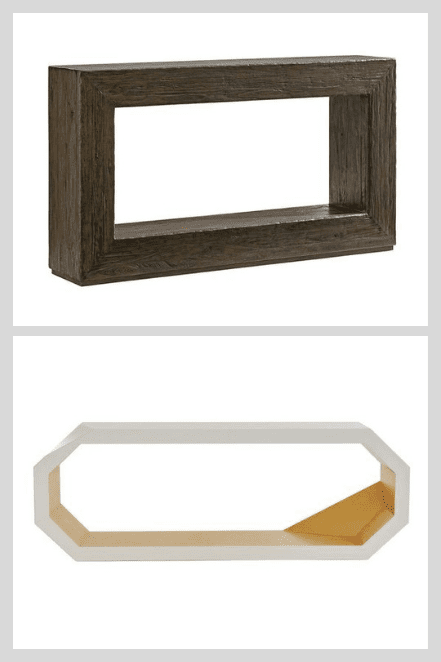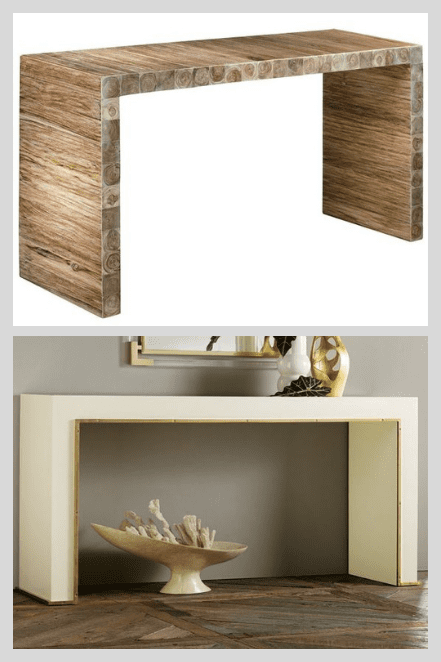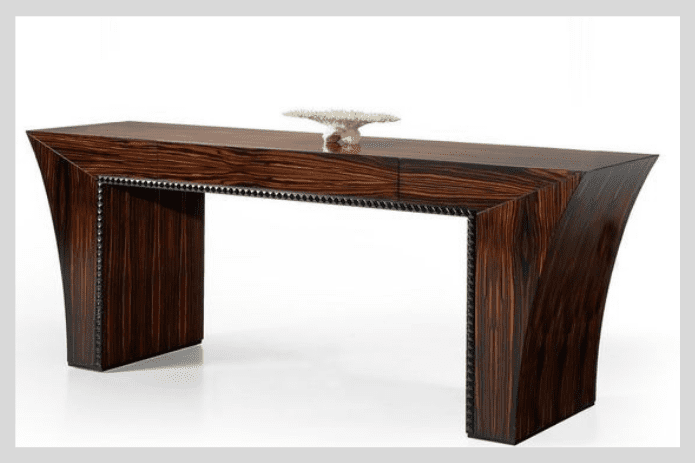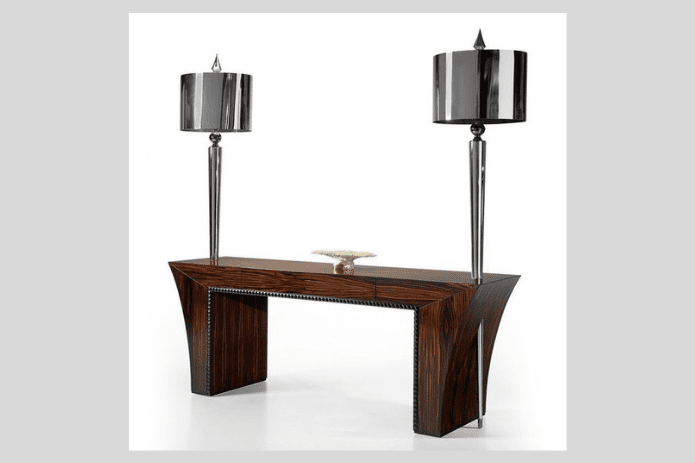 For the preppy or contemporary console lover.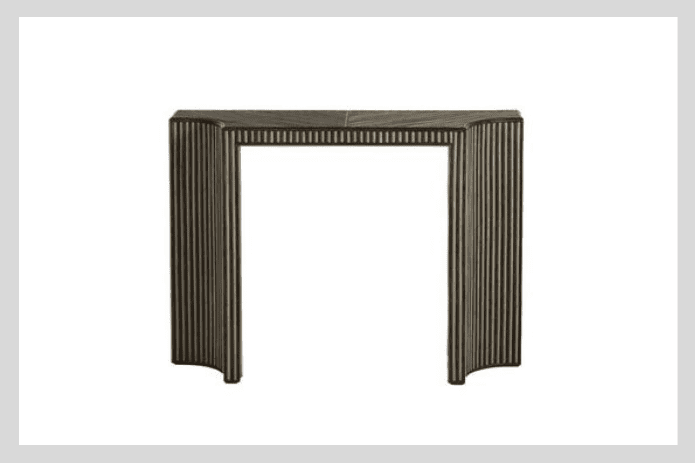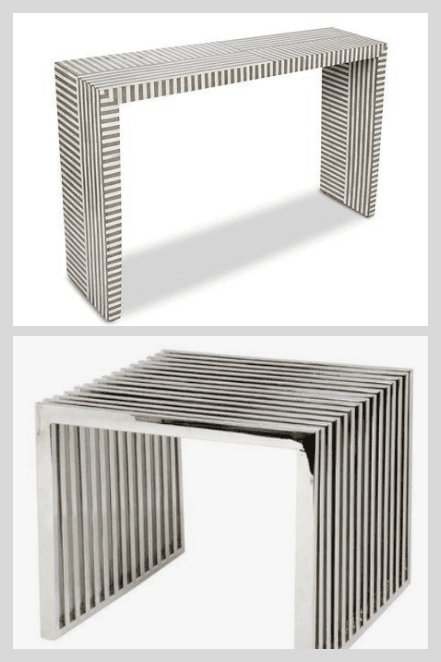 Like a little glistening glimmer? Check out these consoles.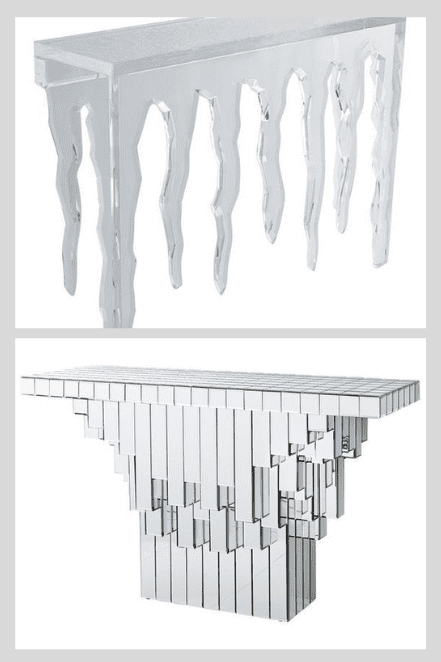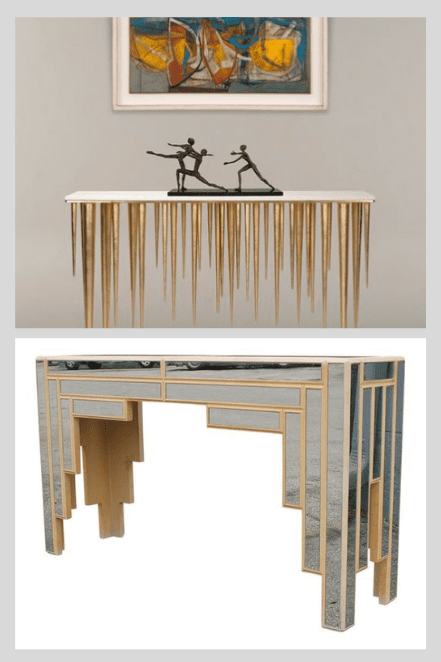 For those of you who like your design out of the box.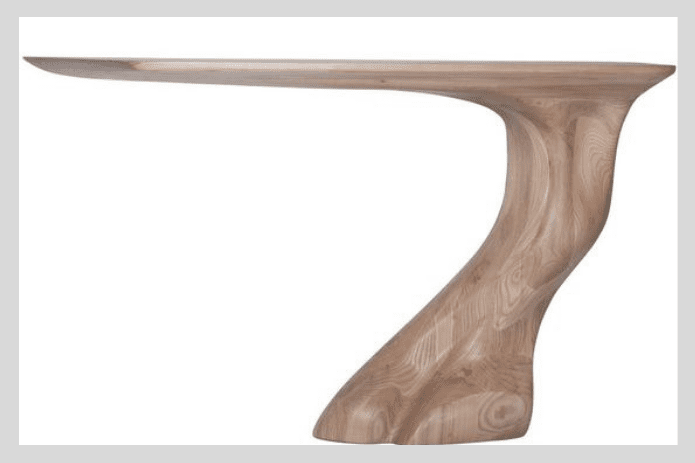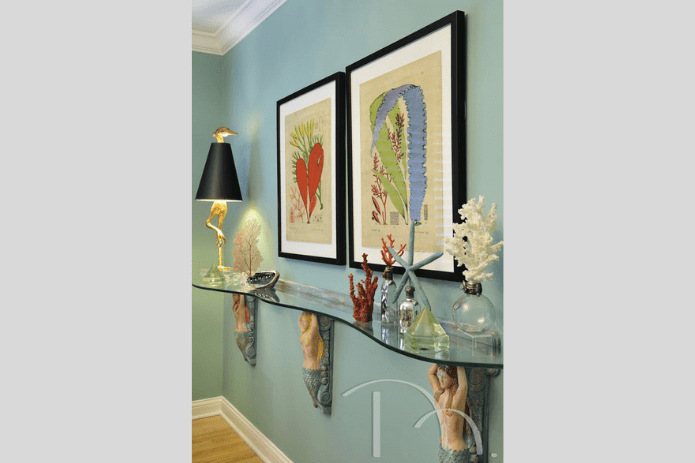 Design by Marcia Moore | Photo by Michael Jacob
You can spend a lot or a little. Stylish consoles are available in all price points.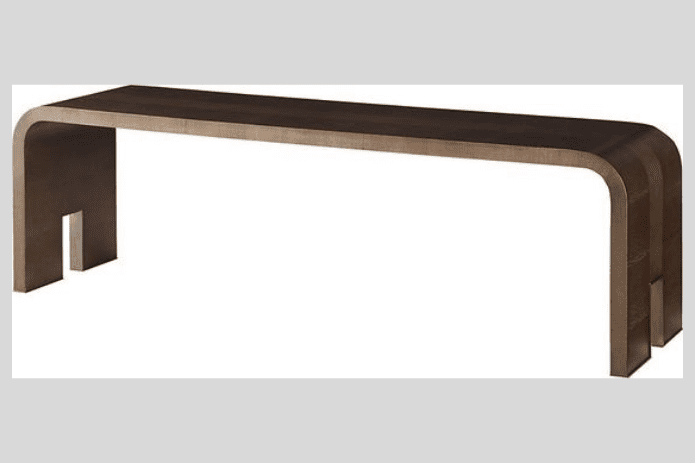 SPLURGE | Barbara Barry for Baker Furniture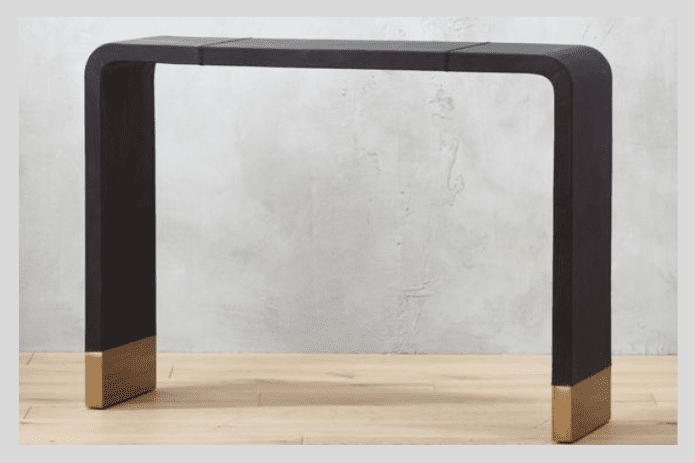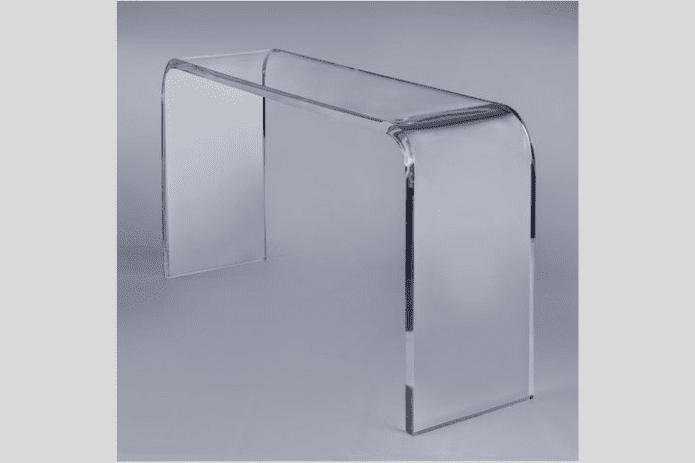 SPLURGE | Plexi-Craft Signature Collection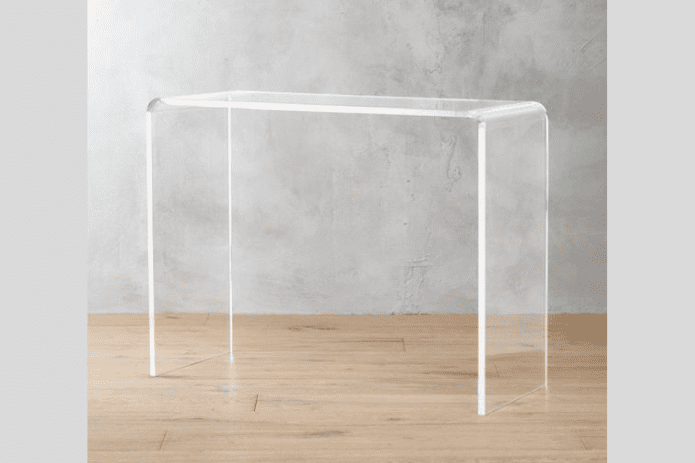 Just one or Twice as Nice
Seeing double, and I like it!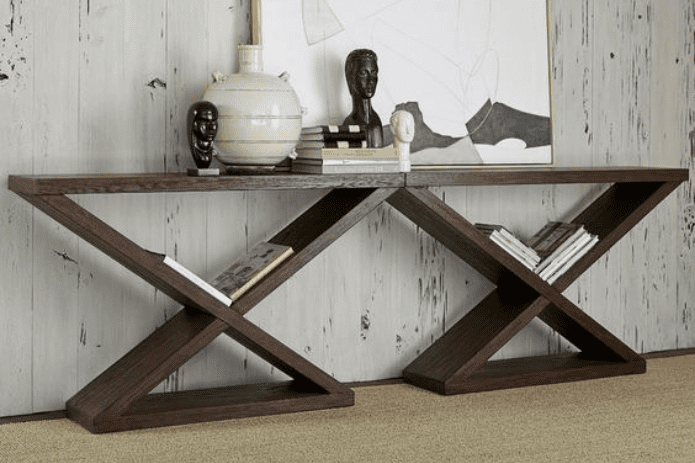 It's all about that base, whether they're long and lean or short and chunky.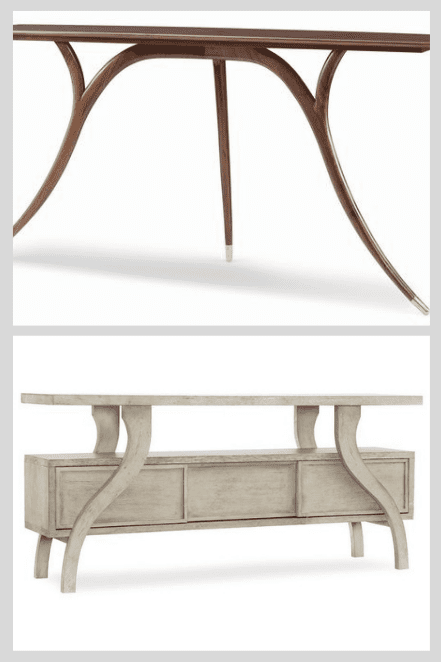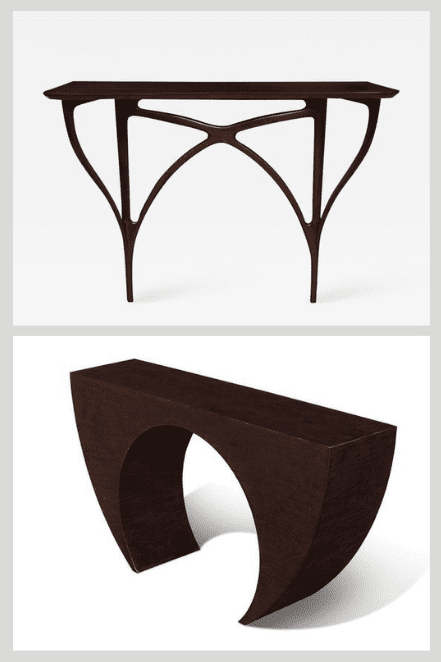 Consoles can be edgy (literally) or smooth as silk.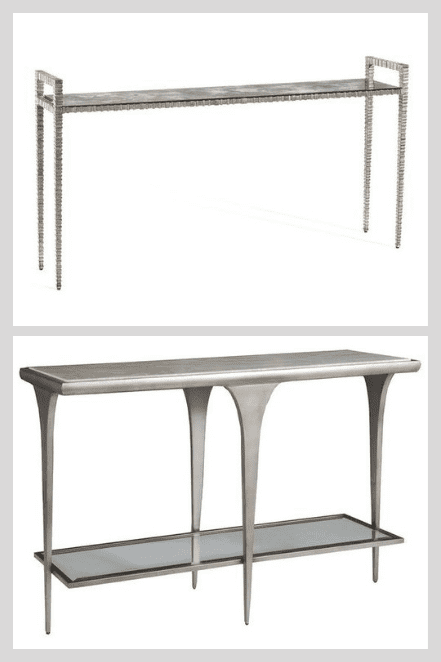 Contemporary or Traditional
There's a console for every design style!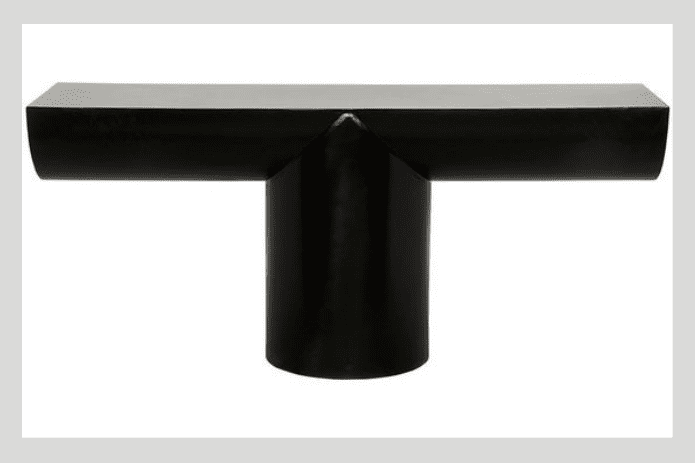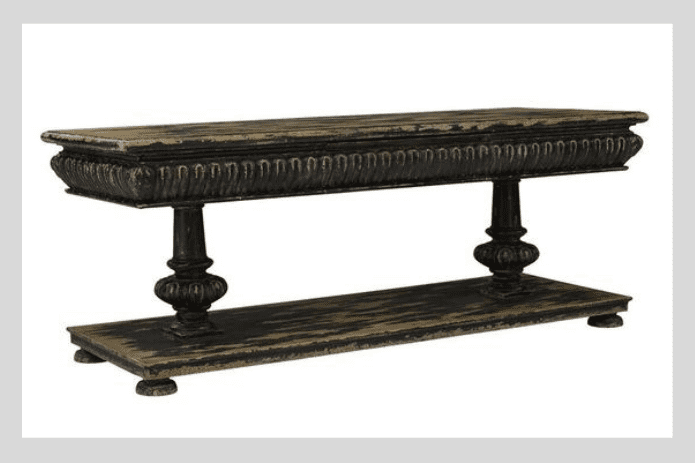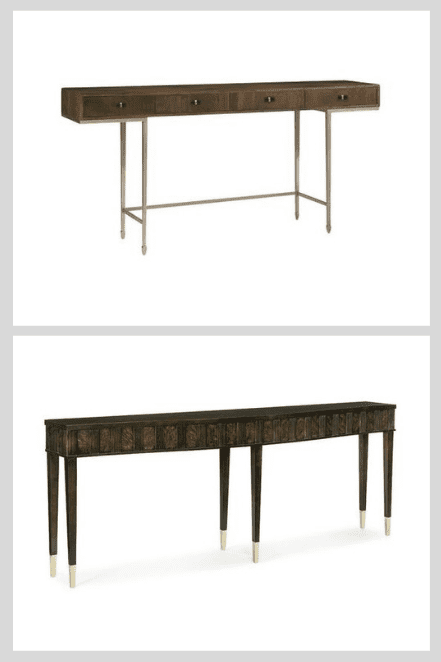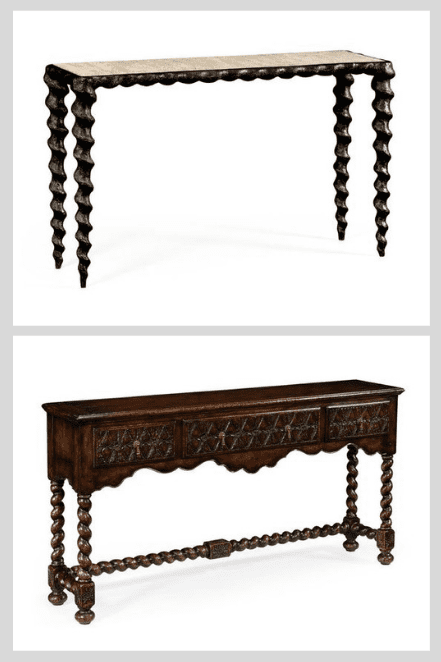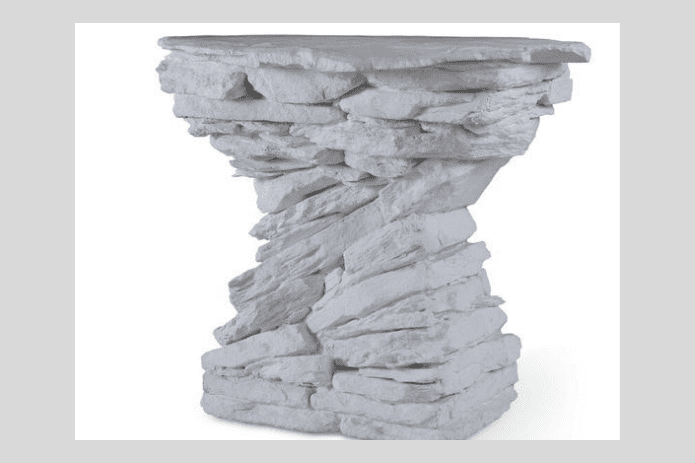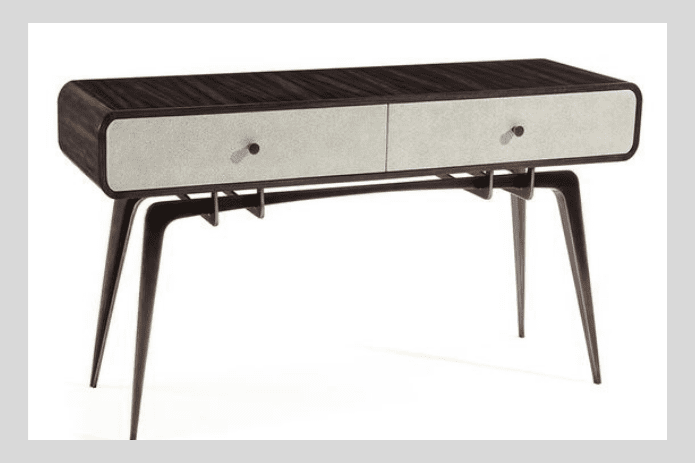 Symmetrical or Asymmetrical
Some like it straight and others like it well, a little off center. Either way, these consoles are high on style.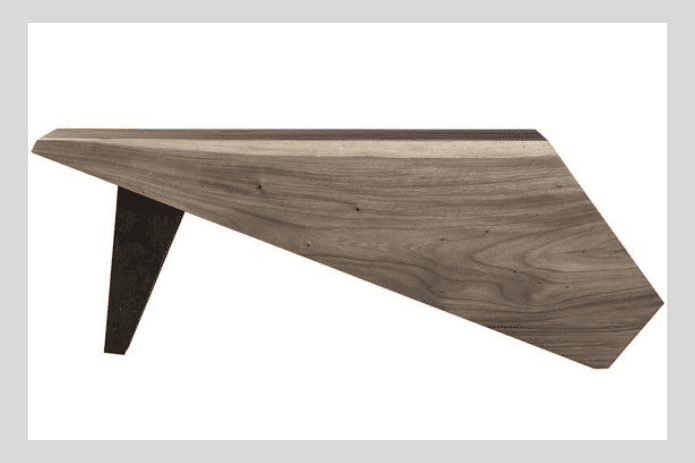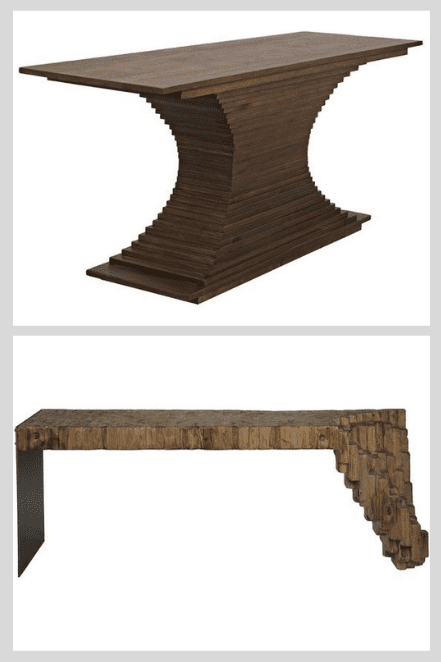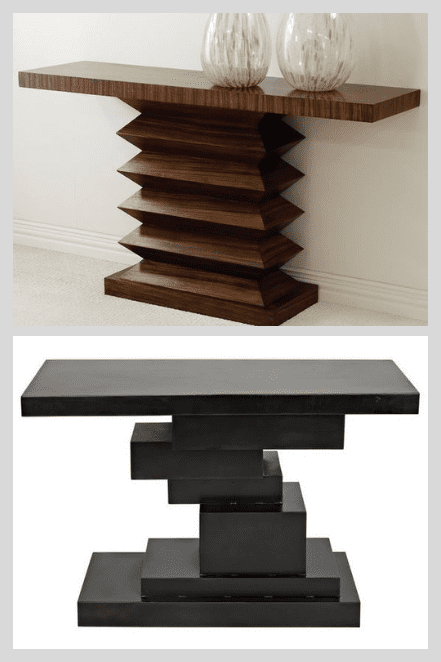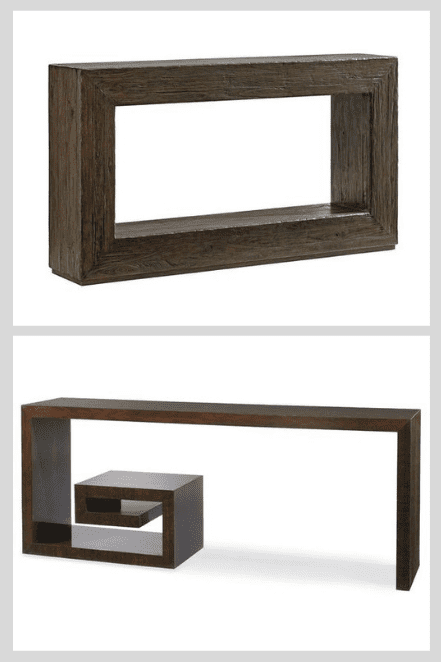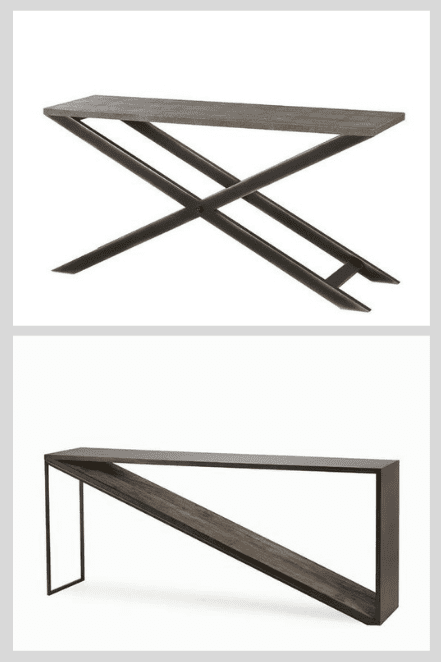 So there you have it! 101 of my favorite console tables. Did one of these beauties catch your eye? Remember, a console table is truly one of the most versatile additions to your décor. At Marcia Moore Design, we take great care in selecting the perfect furniture pieces for our clients' homes. Let us know if we can help you furnish your custom home or remodel. Give us a call at 314.395.1114 or CLICK HERE to contact us.